Dr. Yvette Galloway
"The size of your dreams must always exceed your current capacity to achieve them. If your dreams do not scare you, they are not big enough"
– Ellen Johnson Sirleaf
Dr. Yvette Galloway has served as the Director of the Academic Advising Center at Bowie State University since August 2011. She has a Doctorate in Higher Education Administration from North Carolina State University and is the product of an HBCU, with a Baccalaureate Degree from Lincoln University, PA.
Dr. Galloway has worked as a manager of higher education programs and services for nearly 30 years, serving in both Academic and Student Affairs at community and four-year colleges.
Mrs. Kortnee D. Anderson
"If at first you don't succeed…try, try AGAIN!"
Kortnee D. Anderson has been with Bowie State University since September of 2012. Kortnee graduated in 2007 from Clark Atlanta University with a Bachelors Degree in Business Administration. After graduation she began working in the Office of Marketing and Creative Services at Prince Georges Community College for a period of 4 years. Kortnee has future aspirations of expanding her contributions to BSU but most importantly helping our students succeed. Kortnee is currently pursuing her Master's Degree in Marketing.
Ms. Gloria C. Alexander
Ms. Gloria C. Alexander is the Coordinator of the Academic Recovery Programs. Before joining Bowie State University, Ms. Alexander worked for the University of Maryland University College (UMUC) in Undergraduate Programs managing budgets, assisting faculty, and students. She also served in the United States Army and worked for the Federal Government.
Ms. Alexander holds a Master of Arts in Human Resource Development from Bowie State University and a Bachelor of Science in Psychology from University of Maryland University College. In addition advising first and second-year students, Ms. Alexander teaches Freshman Seminar and mentors students.
Mr. Allen Mosley
"Whatever the mind can conceive and believe the mind can achieve."
– Napoleon Hill
Allen D. Mosley joined the Academic Advising Center in June of 2012. Mr. Mosley has over 20 years of experience working with undergraduate, graduate, and professional students in the areas of recruitment, advisement, and retention. He is knowledgeable of multiple technologies related to student information systems and is experienced in strategic planning for enrollment management. He is customer oriented and committed to providing excellent customer service.
Mr. Mosley holds a Dual BS Degree in Sociology and Psychology from Towson State University and a Masters Degree in Adult Education, Administration and Supervision from Coppin State University. In addition to being a Freshman Seminar Instructor, Mr. Mosley is the Coordinator of Special Populations including Athletes, Band, ROTC & Veterans.
Mr. V. Jeff Gittens
Victor Jeffrey Gittens has extensive experience in the field of Assistive Technology. He currently functions as an Assistive Technologist at Bowie State University where he is responsible for installation, configuration and administering of disability support software to aid students with disabilities. In addition, Mr. Gittens is an Instructor of Freshman Seminar.
Mr. Gittens holds a Master of Science degree in Computer Science from Bowie State University and is a Certified Information Technology Instructor. He is currently pursuing his Doctorate in Computer Science at Bowie State University.
Dorsha Goodman
Ms. Dorsha Goodman joined Bowie State University in 2012 and currently serves as an Academic Advising Specialist/Coordinator of Sophomore Milestones. She has over ten years of experience in academic and retention advising at both community and four-year colleges.
Ms. Goodman is an alumnus of Norfolk State University where she earned a bachelor's degree in Interdisciplinary Studies and a master's degree in Urban & Community Guidance and Counseling. She is currently pursuing a doctoral degree in Higher Education with a research interest in equitable educational attainment and higher education finance.
In addition to being a Freshman Seminar Instructor, Ms. Goodman is the Coordinator of Freshman and Sophomore Milestones Programming.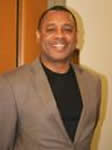 Dr. Michael Hughes
"The quality of a person's life is in direct proportion to their commitment to excellence, regardless of their chosen field of endeavor."
– Vince Lombardi
Dr. Michael Hughes, Ed.D., is the Coordinator of Disability Services and has worked at Bowie State University for the past 13 years. Dr. Hughes is an alumnus of the university of which he received a BA in Psychology. Dr. Hughes also holds a MA in Clinical and Community Psychology from the University of the District of Columbia and a Doctorate in Educational Leadership from Bowie State University. He is a true advocate of education for all who have the ability and wish to pursue it. Dr. Hughes is also an Instructor of Freshman Seminar.