Welcome from the Dean
Dean's Message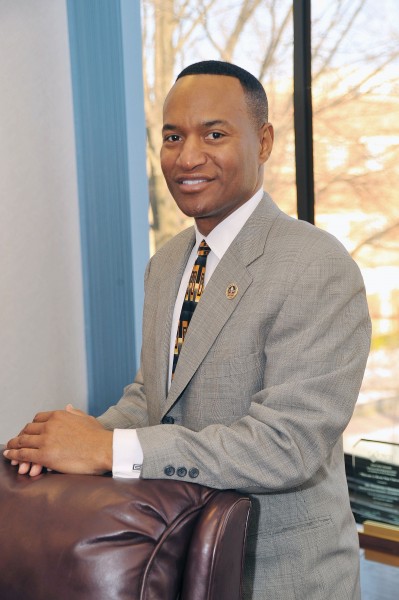 Welcome to Bowie State University's College of Business. We appreciate your interest in our school and encourage you to examine and assess our programs.
The College of Business offers positive and rewarding experiences for students, faculty, and staff. Our programs are student-centered and faculty-driven through a contemporary curriculum. Our new, state-of-the-art facility provides a supportive, nurturing, and stimulating intellectual environment for the development of future business leaders. Our programs, which include accounting, finance, economics, information systems, management, marketing, and public administration, provide students with the opportunity to acquire the knowledge, skills, and abilities to reach their fullest potential. Curriculum requirements emphasize and encourage critical thinking, written and oral communication, and ethical decision-making. Our student organizations present a means to develop leadership, management, and teamwork competencies. Students have abundant opportunities to interact with leaders and mentors in the local and global business community. Internships are strongly encouraged and supported.
The College of Business is poised to place students on pathways to successful business careers. Leading corporations and government agencies actively recruit our graduates who are well-prepared and make meaningful contributions.
Again, welcome to the College of Business at Bowie State University. We invite you to continue exploring the website to learn more about the exciting opportunities that await you.
Sincerely,
Anthony C. Nelson, Dean