Title III Office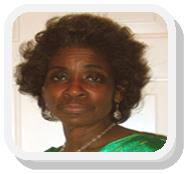 Joan S. Langdon, Ph.D. Director, Title III
Greetings from the Director:
How is Bowie State University putting Title III funds to work?
Bowie State University puts its Title III funds to work in a variety of ways, including increasing student enrollment, improving retention and graduation rates, providing and managing resources that facilitate academic quality, and enhancing the university's technology infrastructure. During fiscal year 2013-2014, an external evaluator conducted a review of the Bowie State University Title III Programs. Bowie State University staff members; Mr. Wayne Felder, Controller; and Mr. Howard Cornish, Grants Manager also attended the 2014 Historically Black Colleges and Universities Technical Assistance Workshop, an annual conference that encourages and facilitates an open dialogue among Title III institutions, thereby strengthening their resource development capacity.
---
Over the years, Bowie State University has received funding from four initiatives: Title III HBCU Part B, College Cost Reduction and Access Act (CCRAA), Student Aid and Fiscal Responsibility Act (SAFRA), and the Historically Black Graduate Institutions (HBGI) Program.
---
The Bowie State University Strategic Plan Goals supported by Title III are as follows: (1) Deliver high quality academic programs and relevant co-curricular experiences; (2) Develop and implement programs and services that promote access, affordability, and completion for a diverse student body with an emphasis on under served populations; (3) Conduct and sustain academic transformation initiatives to improve student success and promote greater faculty collaboration; and (5) Advance the overall effective and efficient use of resources and identify new revenue sources to support the university's core mission.