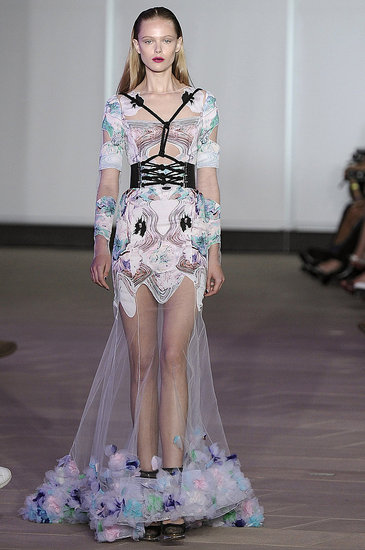 The Style Chronicles
Bold Botanicals
By Alexis Drakeford
The much anticipated season of spring graced us with her presence on March 20. Between the fluctuating temperatures, pollen-covered cars, empty Kleenex boxes due to runny noses, sneezing, and watery eyes, and the rising trend combinations, it is sure to be an interesting three months.
Speaking of trend combinations, I know you're dying to know what the trends are. Since we still have to look nice while feeling the wrath of our allergies, here's a hint…Roses are red, violets are blue, full pant suits, dresses, and shirts are too!
That's right you guessed it. One of the hottest, must-wear trends for spring 2012 are Floral Prints. Head-to-toe floral prints were all over the runways, from Prabal Gurung, Dolce and Gabbana, Diane von Furstenberg, Oscar de la Renta, and Betsey Johnson were just a few of the many designers on hand for the flower power seen strutting down the catwalks.
Vivid colors and graphic florals all make up the cool and exciting outfits. The print can be made simple and romantic to sexy and striking. You can go full out like seen on some of the runways, floral tops paired with floral bottoms, you can mix the print, a graphic print top paired with floral bottoms, or you can keep it to a minimum with a color top paired with floral bottoms and vice versa…whatever your preference is, be sure to be a part of the garden party this season.
The cherry blossoms won't be the only thing in full bloom this spring. So have a fresh take on the flowers in fashion with bold botanicals.