Cohn Resnick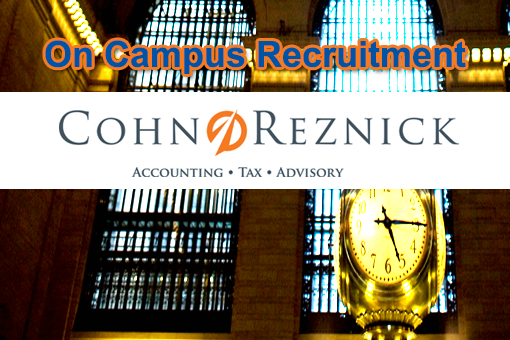 CohnReznick will be visiting Bowie State University on October 16, 2013.

CohnReznick LLP provides clients with forward thinking advice that helps them navigate complex business and financial issues. With more than 2,000 employees nationwide, we provide the resources, technical skills and deep industry knowledge to help them succeed.
CohnReznick is the 11th largest accounting firm in the United States—large enough to be at the top of the profession, but not so large that recent graduates get lost in the crowd. At CohnReznick, we invest heavily in our new associates, providing them with the assignments and professional development that quickly broaden skills. You'll take responsibility for your work while gaining hands-on experience from our senior staff and leaders.
Every year, we visit campuses across the country looking for forward-thinking interns and entry-level associates to join our team.
---
Interviews will be held for the following positions:
Audit / Tax Associate
FULL-TIME Busy Season 2014 Intern (Audit / Tax)



You must apply online on Bulldogs4Hire to these positions.

** You must be an Business / Accounting major that is a Junior, Senior, or Graduate with a 3.0 GPA or higher.
If you are interested in registering for an interview, log into your Bulldogs4Hire account , and follow the steps in the Scheduling On - Campus Interview Guides.
CohnReznick will also be attending our Career Fair on October 30,2013.