Executive Board

Dae'Quawn Landrum-President
Dae'Quawn Landrum is from Salisbury, Maryland. He received his BS in Political Science from Bowie State in 2014. He is currently pursuing a MA in Mental Health Counseling with a certification in Addictions Counseling. Upon graduation, he will pursue licensure as national certified counselor and licensed professional counselor. Dae'Quawn will enter a doctoral program in Counselor Education and Supervision after graduation. He is a member of Chi Sigma Iota Honor Society, NCE/CPCE Prep Club, Student Adlerian Society, Golden Key Honor Society, and the National Association for the Advancement of Colored People (NAACP).
Dae'Quawn leads by remembering an African proverb "I am because we are." So, as President of the Graduate Student Association he believes in promoting networking opportunities on campus, professional development, and cultural awareness. He looks forward to building the alliances with graduate student organizations and undergraduate student organizations to add to the legacy of Bowie State University.
Office Hours:  Tuesday 3:00p.m - 5:00p.m.; Wednesday 3:00p.m. - 7:00p.m.; Friday 5:00p.m. - 7:00p.m.
Email: GSAPRESIDENT@bowiestate.edu
Diamond Bracey-Vice President
Diamond has two Bachelor's degrees, one in Business from the University of Maryland at College Park and one in Psychology from Bowie State University. Currently, she is pursuing a Master's degree in Mental Health Counseling. Additionally, she is a graduate assistant in the Department of Counseling in the College of Education, the vice president of the Association of Christian Leaders, the treasurer of the Student Adlerian Society, and a member of Chi Sigma Iota Honor Society, Golden Keys Honor Society, and the African Psychology Student Association. She brings over four years of student government experience as both an undergraduate and a graduate student; ten years of experience in public relations, vendor evaluation and selection, and marketing; and more than fifteen years of experience in leadership and program development in public, non-profit, and private institutions.
For her, no student, program, or institution is an island; therefore, she will focus on strengthening the ties between the GSA and the alumni, the GSA and BSU, and most importantly between the GSA and its student members. Her vision includes coordinating an Alumni/Graduate Student Networking Night and consolidating GSA's community outreach to one organization for the entire year so that participation is impactful and long-lasting. Every program she proposes is designed to improves the corporate status of all graduates and increase the value of a Bowie State University graduate degree. Representing the graduate student voice and needs allows her to give back and ensure that her financial investment as a graduate student is and has been maximized.
Office Hours: Tuesday and Thursday 3:00p.m. - 4:30 p.m.; Wednesday 4:00p.m. - 7:00 p.m.
Please feel free to contact her at GSAVP@bowiestate.edu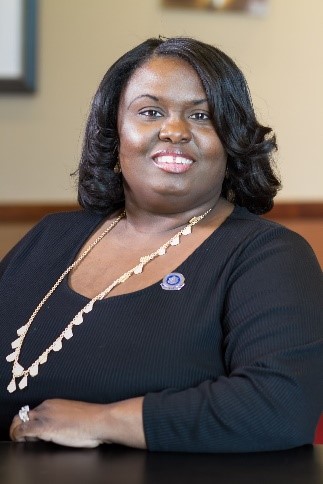 Donovan Blake-Vice President of Internal Affairs
Donovan Blake was born and raised in New Orleans, Louisiana. She earned her BS in Biology from Howard University. After graduating, she began to give back by teaching at Banneker High School; which is directly across the street from the University. She went on to George Washington to obtain her Master's degree in Transition Special Education. Donovan is currently earning her Doctorate in Educational Leadership at Bowie State University. Donovan is a wife and mother. She works with her daughters as community advocates for disabilities.
Donovan has been working in the public school system for over 15 years. Her vast experience includes supervising the Special Education department at an urban high school. In 2014 the Montgomery County PTA awarded her as Special Educator of the year. Donovan is the three time recipient of the Washington Post Grants in Education and several Adopt-a-Classroom grants. She is a member of the National Education Association, Howard University Alumni Club of Prince George's County (Past President), Girl Scout Troop Leader, member of Reid Temple AME Church, the 2016-2017 White House Initiative on HBCUs All-Star for Bowie State University.
Office Hours: Monday 4:00p.m. - 8:00p.m.; Saturday 9:00a.m. - 11:00am
Please feel free to contact her at GSAVPIA@bowiestate.edu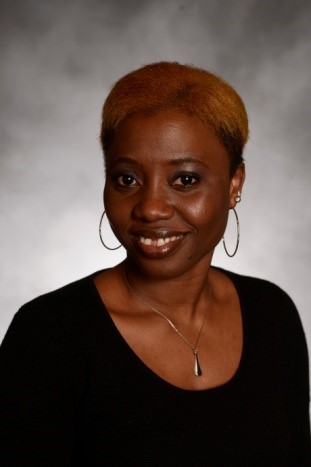 Joy Erhuwvu Onokpite-Director of Fiscal Affairs
Joy currently serves as the Director of Fiscal Affairs of the Graduate Student Association at Bowie State University. She currently serves as the Financial Director in the Graduate Student Association at Bowie State University. She is a pragmatic young lady from the South South Nigeria. She holds a National Certificate Education Associate Degree in Computer Science and Biology from College of Education Warri, Nigeria, class of 2006. She then earned her B.Sc/Ed. in Computer Science Education with double honors, at University of Benin, Nigeria, class of 2010. Joy is currently pursuing her Masters in Computer Science and plans to become a Web Developer/UI/UX Designer, an Event Organizer and a Video Editor upon completion of her program and graduation. Joy is a great supporter of the student veteran. She is currently serving as the (first civilian) vice- president of the Student Veterans Association in Bowie State University and also, an active member of the International Student Association (ISA). She is very committed to community service on and off campus. She plans to work diligently with the administration as a team in representing and advocating on behalf of all graduate students as she continues to improve on the work of her predecessors.Joy is highly honored to be part of the GSA Executive Board and looks forward to serving the graduate student body with an exceptional impact.
Office Hours: Monday 7:30p.m. - 10:00p.m; Saturday 2:00p/m - 4:00p.m
Please feel free to contact her at GSAFA@bowiestate.edu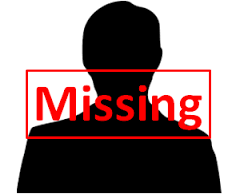 Vacant Position - Director of Communications
We are currently accepting applications for Director of Communications.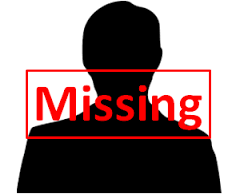 Vacant Position- Parliamentarian/Member-At-Large
We are currently accepting applications for Parliamentarian.