Adventure Theatre MTC presents "Five Little Monkeys," 11am Performances
January 16, 2014 - January 17, 2014
11:00am - 12:00pm
Event Contact
Bob Bartlett
bbartlett@bowiestate.edu
301-860-3769
Description
Adventure Theatre Musical Theatre Company (MTC) presents "Five Little Monkeys." The fun play portrays the relationship between a family of monkeys, geared to youth but relatable to all ages.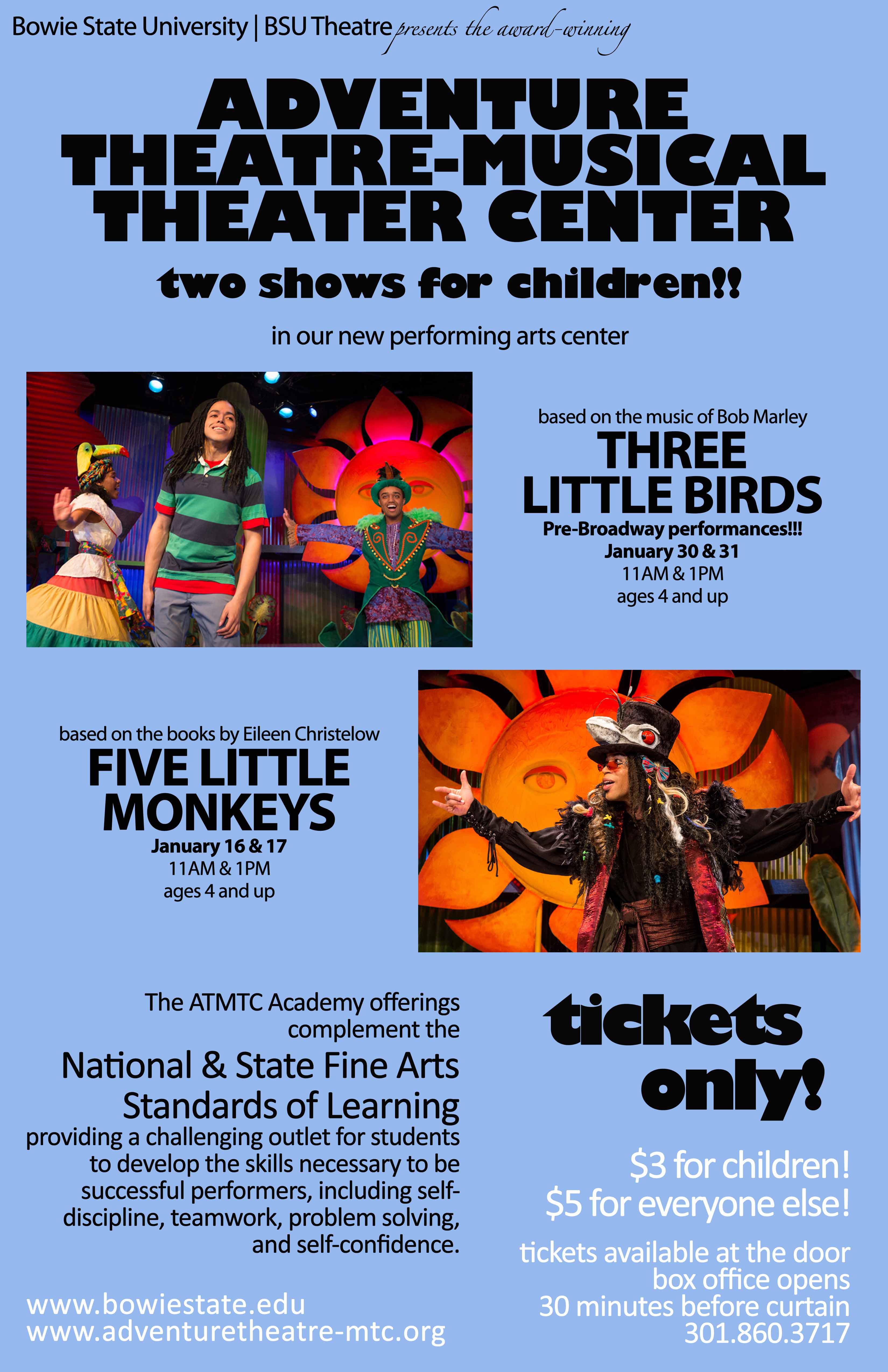 Location
Fine and Performing Arts Center
Cost
$3 for children; $5 for general admission

Box office opens 30 minutes before performances. For ticket information, contact the box office at 301-860-3717.