Adventure Theatre MTC presents "Three Little Birds," 11am Performances
January 30, 2014 - January 31, 2014
11:00am - 12:00pm
Event Contact
Bob Bartlett
bbartlett@bowiestate.edu
301-860-3769
Description
Bowie State University's theater program is partnering with Adventure Theater Musical Theater Center (MTC) to present "Three Little Birds," a tribute to Bob Marley's musical style. The play is headed to Broadway next month.

Adapted from Cedella Marley's children's book, the plays tells the story of a young reluctant bird and his friends on their jungle adventures. It is choreographed by Michael J. Bobbitt and produced as a part of Adventure Theater's road show, theater-for-young-audiences.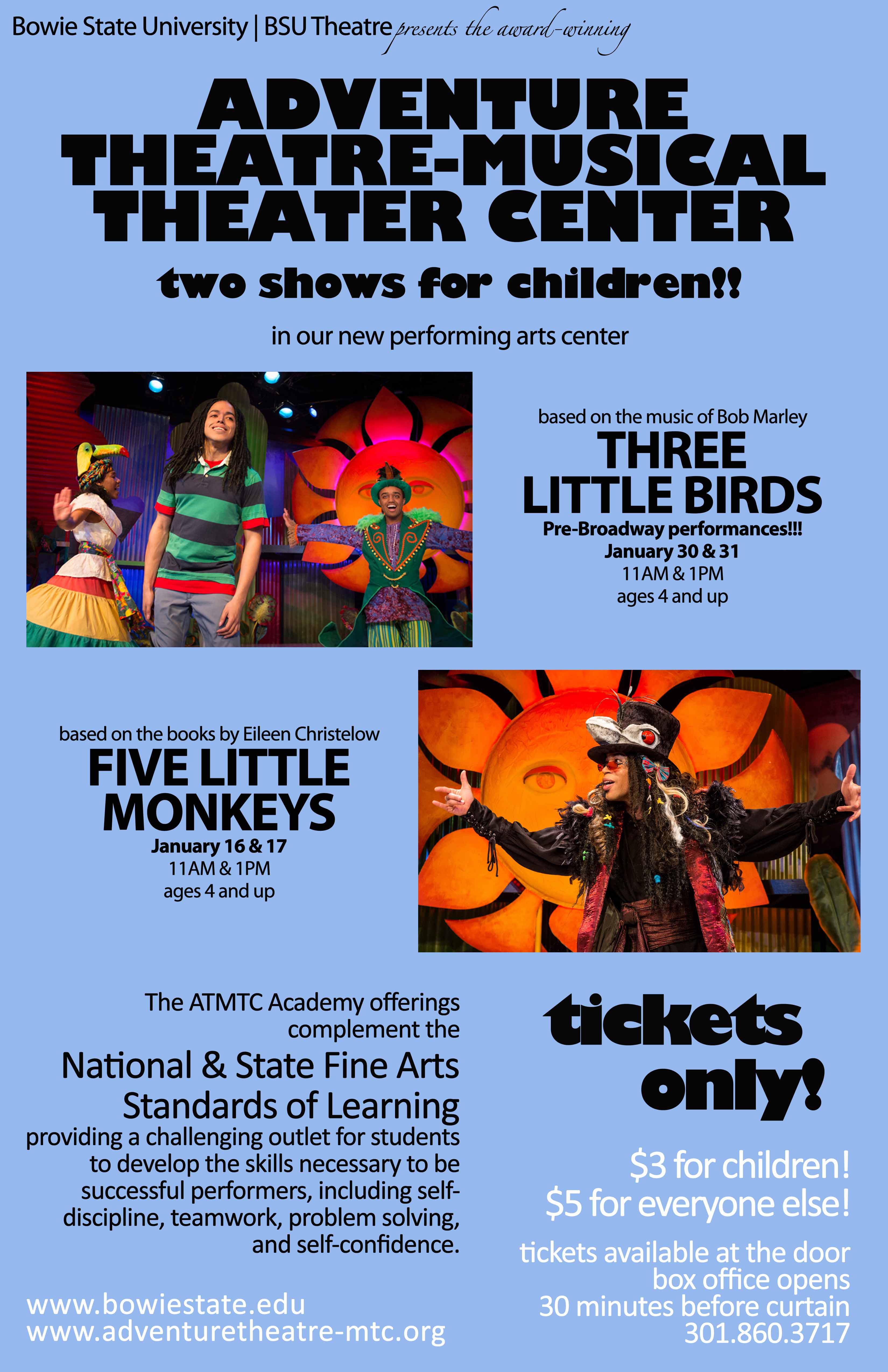 Location
Fine and Performing Arts Center
Cost
$3 for children 12 and under; $5 for general admission

Box office opens 30 minutes before performances. For ticket information, contact the box office at 301-860-3717.