Bowie State Improves Ranking Among Nation's Top 25 HBCUs
September 12, 2017
U.S. News & World Report Recognizes Institution's Educational Quality

MEDIA CONTACT: Damita Chambers, dchambers@bowiestate.edu, 301-832-2628 mobile

(BOWIE, Md.) – Bowie State University improves its ranking among the nation's top 25 historically black colleges and universities in the U.S. News & World Report's 2018 Best Colleges list, recognizing the institution's educational quality.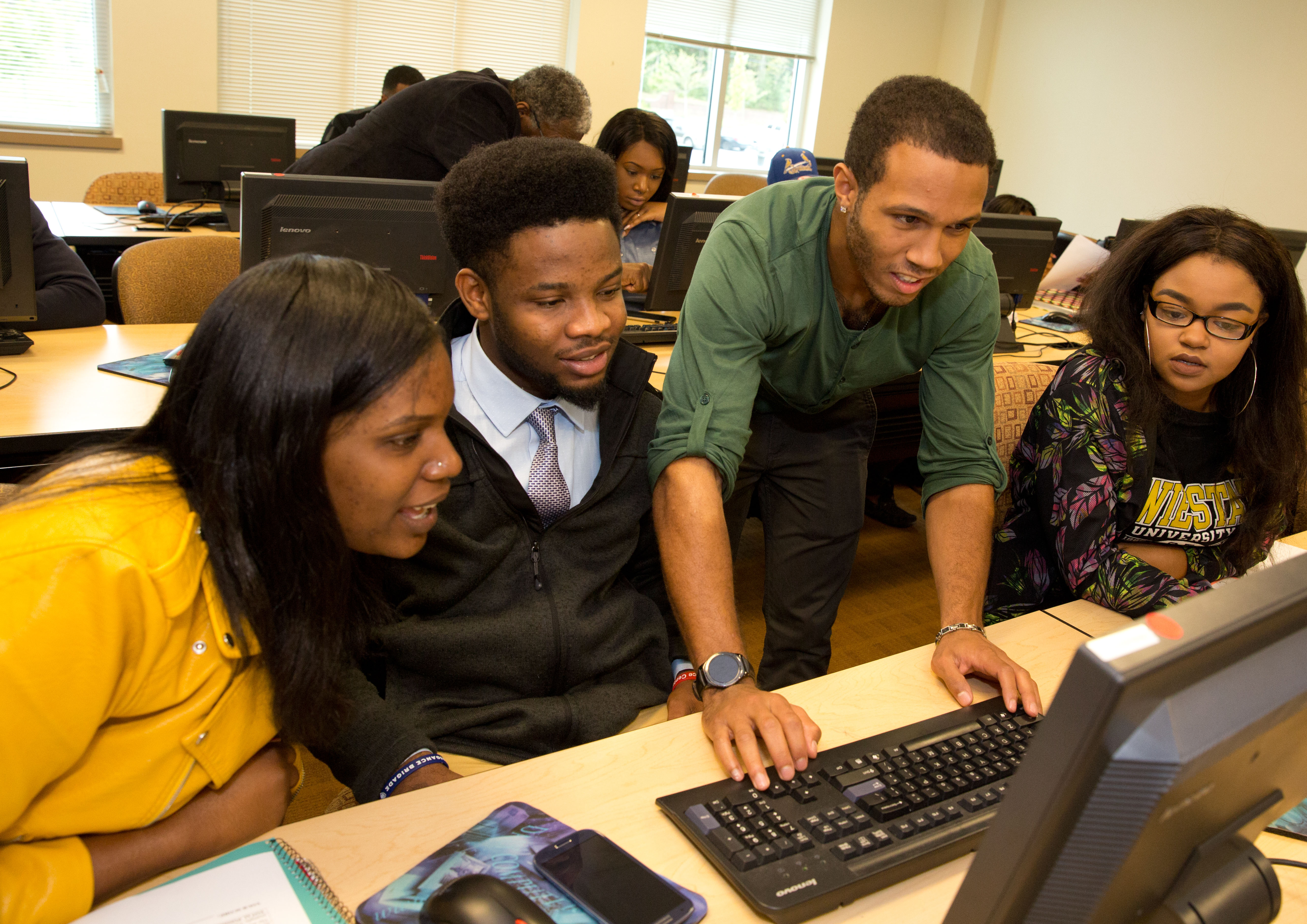 The university moved up four spots since last year's report to #22 on the list of outstanding HBCUs. U.S. News & World Report continues to recognize Bowie State among the best regional universities that offer a full range of undergraduate majors, plus master's and doctoral programs.
Since last year, Bowie State saw improvements on three key factors: average first-year student retention rate, or the proportion of first-year students who return for their sophomore year; average six-year graduation rate among students who began as freshmen; and alumni giving.
"Rankings like the U.S. News & World Report's Best Colleges reaffirm that Bowie State University is one of the region's best public universities that provides a rich educational experience for diverse 21st century learners," said BSU President Aminta H. Breaux.
The publication used nearly all the same indicators for the top HBCU ranking as it did for its regional university list, but with slightly different weights, including admission and graduation rates, student retention, faculty resources, and alumni giving. It also assesses the results of a separate peer survey for HBCU administrators.
Eighty HBCUs were eligible to be included – only the top three-quarters are numerically ranked. Spelman College topped the HBCU list.
###
ABOUT BOWIE STATE UNIVERSITY
Bowie State University (BSU) is an important higher education access portal for qualified persons from diverse academic and socioeconomic backgrounds, seeking a high-quality and affordable public comprehensive university. The university places special emphasis on the science, technology, teacher education, business, and nursing disciplines within the context of a liberal arts education. For more information about BSU, visit the website at www.bowiestate.edu.