Bowie State Partners with UMD to Train Minority Pre-doctoral Fellows
September 6, 2017
$1.1M Grant to Expand Pipeline for Minorities in Education Research

MEDIA CONTACT: Damita Chambers, dchambers@bowiestate.edu, 301-832-2628 mobile

(BOWIE, Md.) – Bowie State University has partnered with the University of Maryland College Park's College of Education on an initiative to prepare undergraduate students from underrepresented populations for doctoral study in education, increasing the pipeline for minorities participating in education research.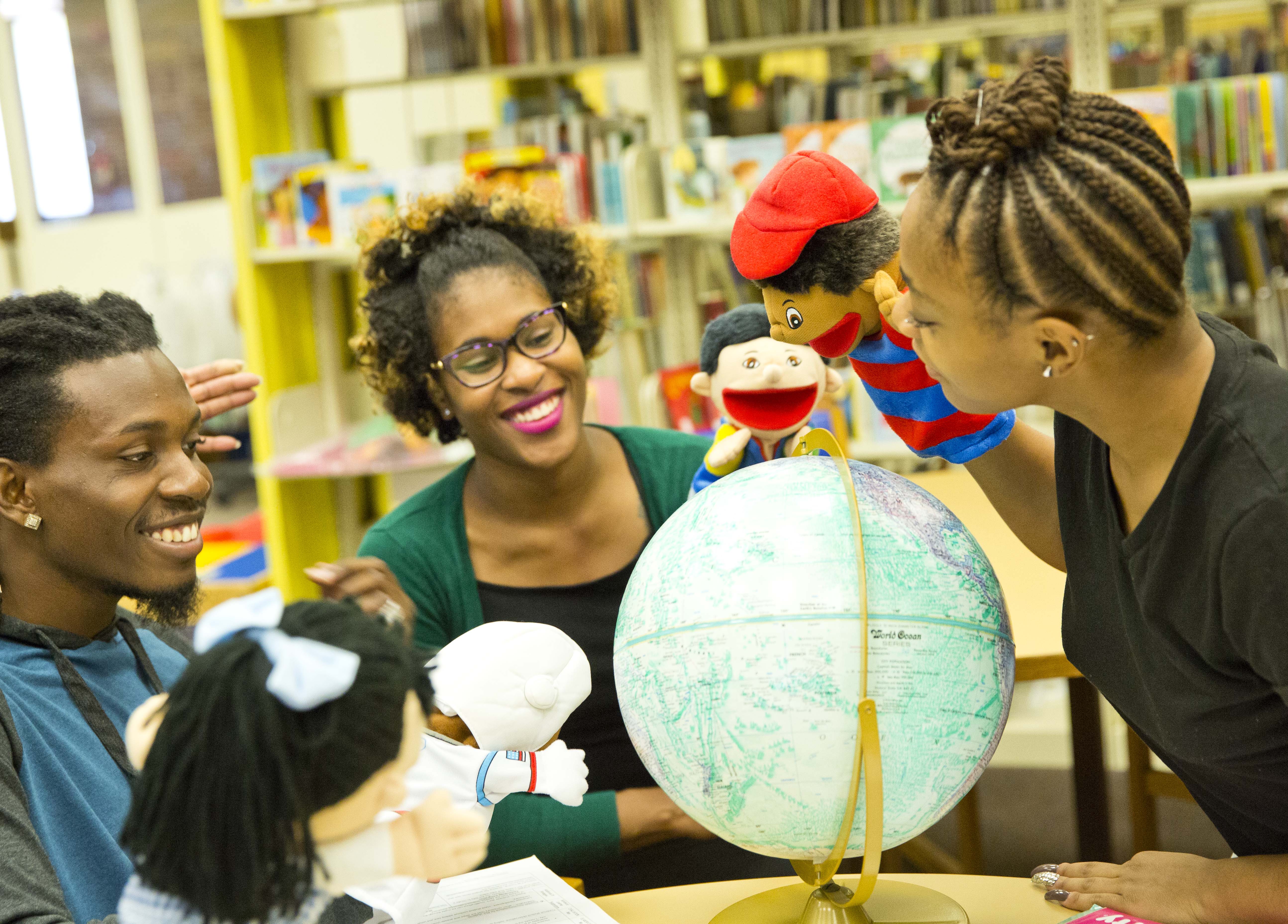 Funded by a five-year, $1.1 million U.S. Department of Education grant, the Research Institute for Scholars in Education (RISE) training program will provide students with research mentoring on language and literacy topics from UMD faculty and academic mentoring from BSU faculty.

The RISE program, led by BSU's Professor William Drakeford and UMD's Professor Susan De La Paz, will include students and faculty from both universities. Up to 48 juniors will be selected for the program and represent diverse backgrounds, including ethnic or racial minorities, low-income students, first-generation college students, veterans, or students with disabilities.

The fellows will be paired with researchers who study language and literacy issues for a wide range of student groups, including those who are culturally or linguistically diverse, students who have learning disabilities, are English learners, or have speech, language, or hearing impairments. The research will focus on the needs of students who range from preschool to high school age or who are adults.

After attending an eight-week summer and two-week winter research seminar, the fellows will participate in two semester-long research opportunities and receive academic mentorship from BSU faculty and peer mentorship from graduate students on either campus.
###
About Bowie State University
Bowie State University (BSU) is an important higher education access portal for qualified persons from diverse academic and socioeconomic backgrounds, seeking a high-quality and affordable public comprehensive university. The university places special emphasis on the science, technology, cybersecurity, teacher education, business, and nursing disciplines within the context of a liberal arts education. For more information about BSU, visit www.bowiestate.edu.