Bowie State President Breaux Selected to Participate in Prestigious Department of Defense Program
June 6, 2018
Dr. Breaux Among Select Group of Business & Community Executives to Engage with Senior Military Officials

MEDIA CONTACT: Damita Chambers, dchambers@bowiestate.edu, 301-832-2628 mobile

(BOWIE, Md.) – Bowie State University President Aminta H. Breaux will join a select group of business and community executives participating in a military education and training program with U.S. Service members as part of the Joint Civilian Orientation Conference (JCOC), hosted by the U.S. Secretary of Defense. The JCOC program is the oldest and most prestigious public liaison program in the U.S. Department of Defense.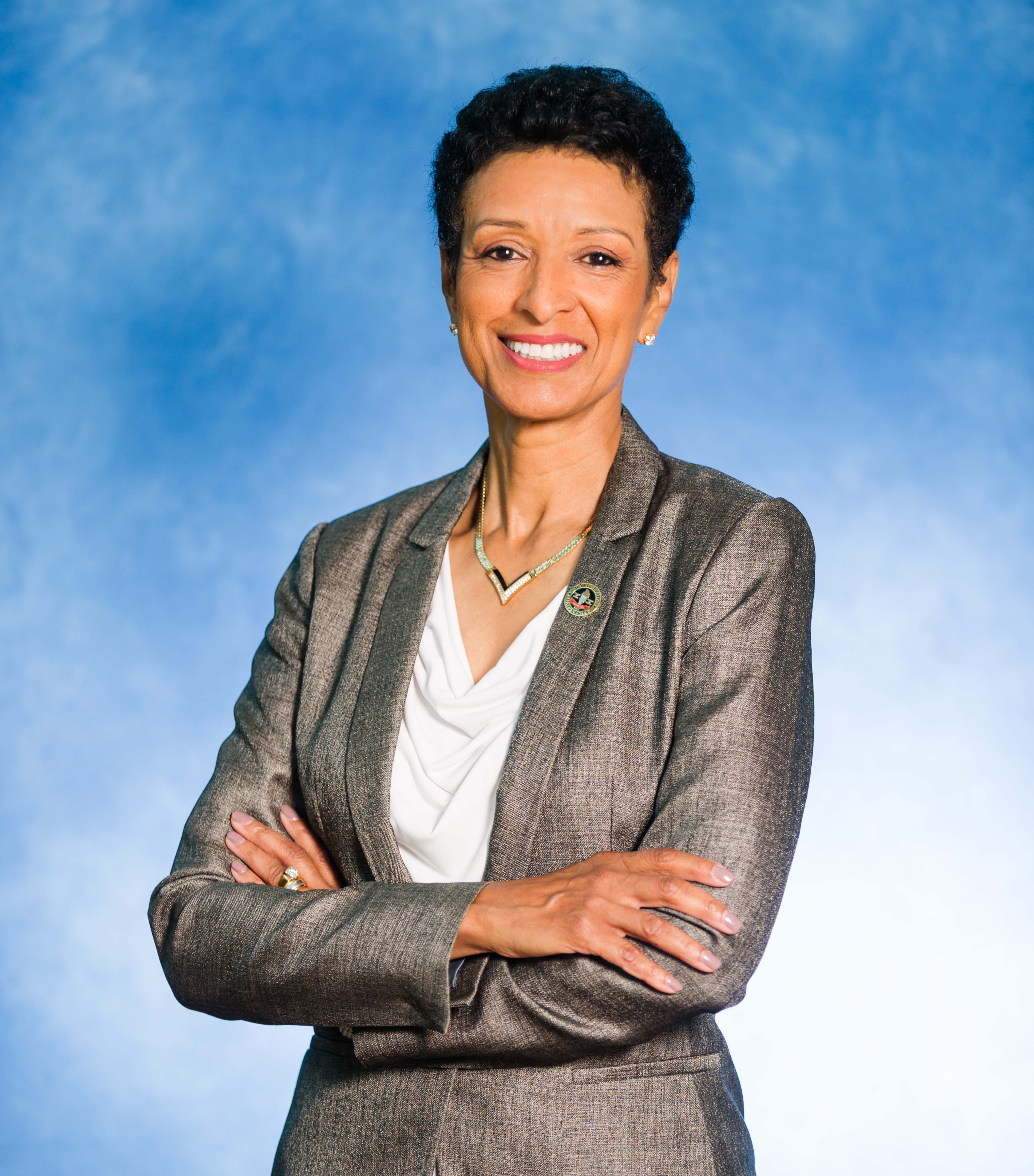 From June 10-16, 2018, President Breaux will spend time learning about the skills, capabilities and equipment used in defense of our nation, while engaging with senior military officials and Service members at military installations. In addition to participating in tactical training exercises, she will gain a better understanding of the strength and readiness of the U.S. Armed Forces through firsthand experiences and personal observations.

"I am honored to have the unique privilege of participating in the Joint Civilian Orientation Conference to engage with our Service members and gain a deeper understanding of their roles in protecting our nation," said President Breaux. "I am deeply grateful for the service and tremendous sacrifice of our women and men in the Armed Forces. Bowie State University is committed to actively recruiting our nation's Service members and veterans as students and employees and providing a rich learning environment to enhance their knowledge and skills."

The JCOC program is directly linked to the Department of Defense's new initiative, This Is Your Military. The goal of this initiative is to educate and accurately inform the American public on the military's relevance, innovativeness and how it is a force for good. It also seeks to introduce the American public to those who currently serve and dispel common misperceptions about the military.

The objective of the JCOC public liaison program is to help bridge the growing military-civilian divide by:
Educating and informing participants about the strength and readiness of the U.S. Armed Forces through personal observation of Army, Marine Corps, Navy, Air Force, and Coast Guard operations.
Providing a better understanding of the rewards of military service.
Providing the American public opportunities to obtain a better understanding of national defense policies and programs through the eyes of opinion leaders who have spent time with their military.


###

About Bowie State University
Bowie State University (BSU) is an important higher education access portal for qualified persons from diverse academic and socioeconomic backgrounds, seeking a high-quality and affordable public comprehensive university. The university places special emphasis on the science, technology, cybersecurity, teacher education, business, and nursing disciplines within the context of a liberal arts education. For more information about BSU, visit www.bowiestate.edu.