BSU Counseling Students to Present Award-winning Research in Japan
May 16, 2018
Students' Research Focuses on How School Psychologists Support Diverse Students


MEDIA CONTACT: Damita Chambers, dchambers@bowiestate.edu, 301-832-2628 mobile

(BOWIE, Md.) – Thirteen Bowie State University graduate students, who studied factors impacting how school psychologists perceive and support culturally diverse students, were invited to present their original research at the 2018 International School Psychology Association Conference in Tokyo, Japan in July.
The crowdfunding initiative exceeded its goal!
Thank you to all who contributed to
the fundraising effort!

The two groups of first- and second-year students in the Master of Arts in school psychology degree program have already presented their research at the 2018 Maryland School Psychology Association Conference and a couple of Bowie State research symposiums, tying for first place in this year's Grants Expo and Research Day.

"The things that school psychologists are currently facing in the field are really crying out with the need to be responsive to the cultural diversity we see in our communities," said Dr. Darla Scott, assistant professor and an award-winning research mentor to the two student research groups. "We are trying to create more understanding of the importance of cultural competence within the field of school psychology."

One group of second-year students – Jessica Jefferson, Cinthia Solis and Jataya Richardson – collected survey data from parents of culturally and linguistically diverse backgrounds. Their goal was to study protective and risk factors influencing academic achievement of children from diverse families. Protective factors include healthy relationships and parental involvement – risk factors encompass immigration concerns, gun violence, and school-based racial discrimination. Their findings could impact how school psychologists and others approach creating equitable school climates for diverse learners.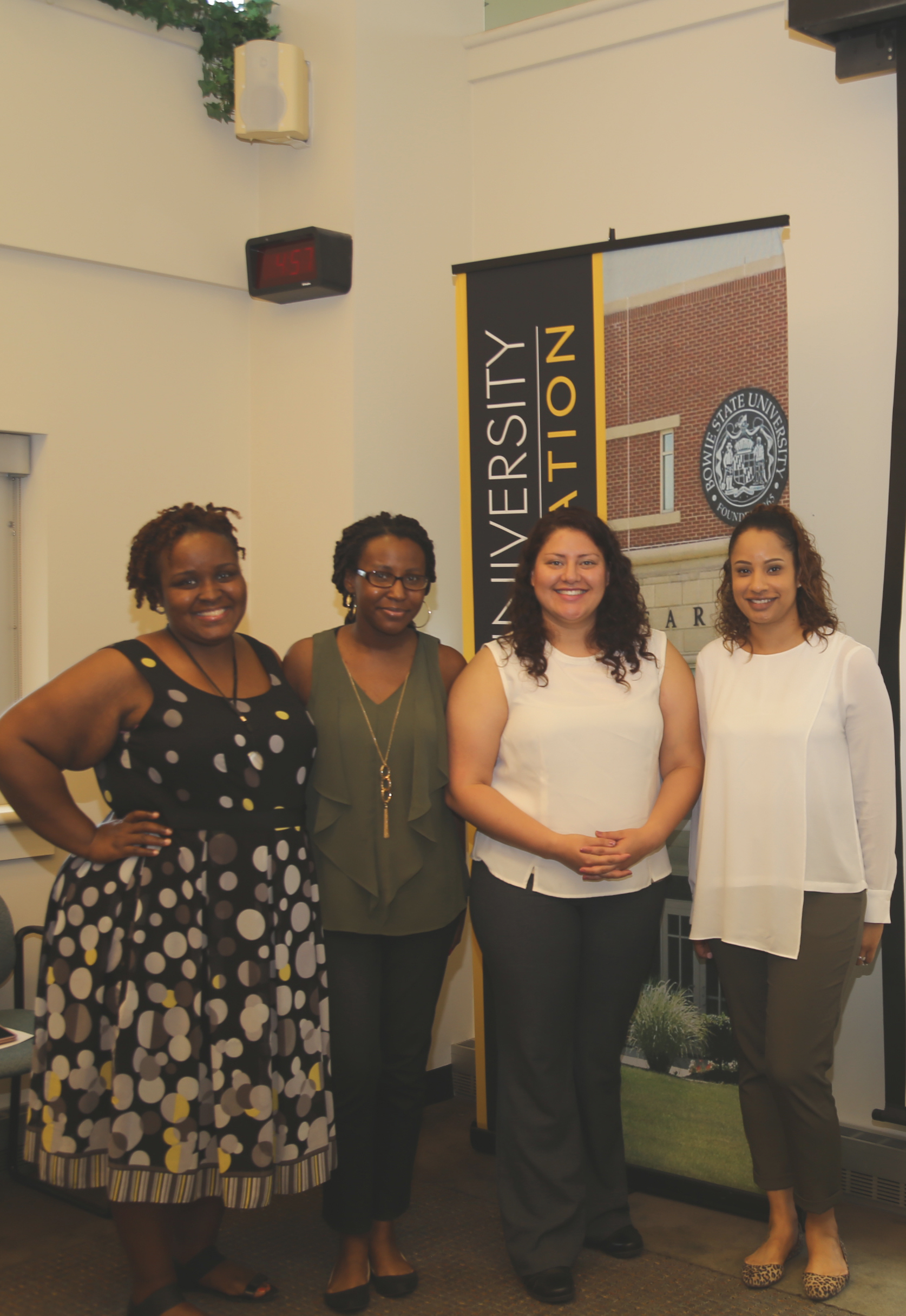 Another group used data collected from more than 120 surveys from school psychologists across the nation to study the relationship between cultural competency, burnout and implicit bias. Their findings could be used as support for requiring more cultural competency training for school psychologists before they enter the field, with the goal of ensuring the success of all students and decreasing the overrepresentation of minorities in special education. The student researchers are Quaneesha Bey, Monique Easley, Reneé Hall, Shemiyah Holland, Aubrie Kerner, Sydney McWilliams, Carly Sanchez, Tali Spencer, Brianna A. Turner and Brittany Wilkerson.

"This work is particularly important because Bowie State University has the opportunity to talk about diversity from our school psychology program, which makes us unique in the field," said Dr. Scott. "The conference gives us an opportunity to talk about what we are facing in our schools in the United States, so that we can share with other school psychologists across the globe."
###

About Bowie State University
Bowie State University (BSU) is an important higher education access portal for qualified persons from diverse academic and socioeconomic backgrounds, seeking a high-quality and affordable public comprehensive university. The university places special emphasis on the science, technology, cybersecurity, teacher education, business, and nursing disciplines within the context of a liberal arts education. For more information about BSU, visit www.bowiestate.edu.