BSU Professor Awarded USM Grant Aims to Improve Student Success
April 6, 2017
Dr. Horacio Sierra to Use Open Educational Materials, Reduce Textbook Costs

MEDIA CONTACT: Damita Chambers, dchambers@bowiestate.edu, 301-832-2628 mobile

(BOWIE, Md.) – A Bowie State University professor's effort to improve student success in a high-enrollment English course is getting a boost from a mini-grant from the University System of Maryland's William E. Kirwan Center for Academic Innovation.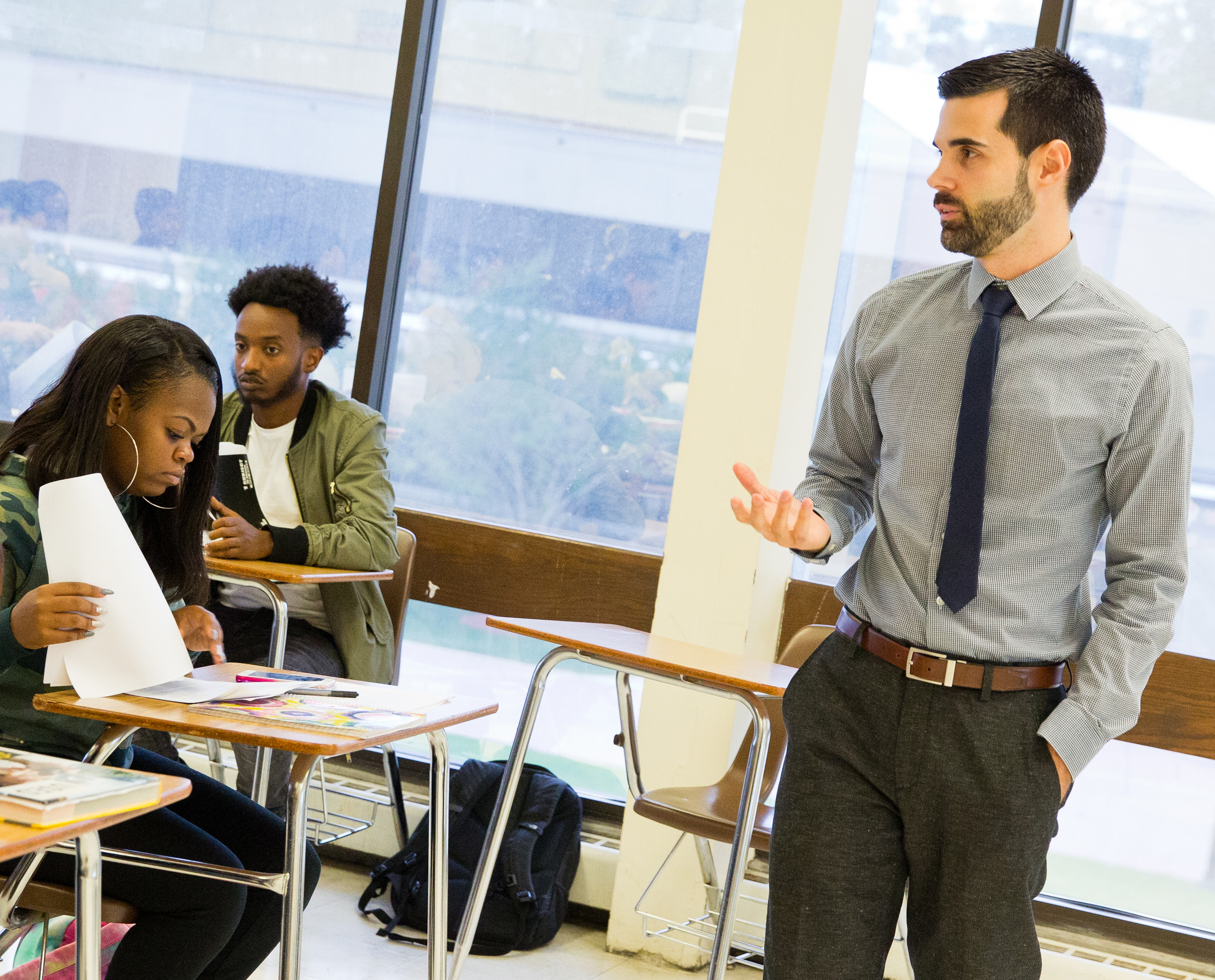 Through the Maryland Open Source Textbook (MOST) initiative, Assistant Professor Horacio Sierra received a $1,500 grant to redesign his ENG 102 sections and use open educational materials to reduce textbook costs. Twenty-one professors across the state were awarded the MOST mini-grants, estimated to save more than 8,000 students a total of $1.3 million in textbook costs in fall 2017. Dr. Sierra and the other professors will also receive specialized training and resources from the open educational platform, Lumen Learning, as they update their courses.

When he teaches ENG 102, Dr. Sierra explores new ways to engage students with the material and teach them analytical skills to evaluate sources of information. He usually assigns news sources and classic literature, both widely available online. He could also add digital resources to teach writing techniques and grammar, without requiring an additional textbook. He plans to introduce even more digital resources, like online quizzes and timed essay exams, once he gets certified to teach hybrid and online courses through Bowie State's LOTTO training program for faculty.

"My goal is to not have any textbook costs for this course," he said.

If he finds success with this modified course, he plans to introduce it to other faculty who teach ENG 102. The Department of English and Modern Languages usually offered 25-30 sections in the fall and spring, with about 23 students per class.
###

ABOUT BOWIE STATE UNIVERSITY
Bowie State University (BSU) is an important higher education access portal for qualified persons from diverse academic and socioeconomic backgrounds, seeking a high-quality and affordable public comprehensive university. The University places special emphasis on the science, technology, teacher education, business, and nursing disciplines within the context of a liberal arts education. For more information about BSU, visit www.bowiestate.edu.