BSU Researcher Wins Top Honors for Presentation on Jonestown Massacre
May 9, 2018
This Year Marks the 40th Anniversary of the People's Temple Tragedy


MEDIA CONTACT: Damita Chambers, dchambers@bowiestate.edu, 301-832-2628 mobile

(BOWIE, Md.) – A Bowie State University professor and researcher took home the top prize at a regional conference for her presentation on an analysis of the Jonestown murder-suicide, based largely on her interviews with eight survivors. This year marks the 40th anniversary of the tragedy, one of the worst destruction of human life in a religious cult.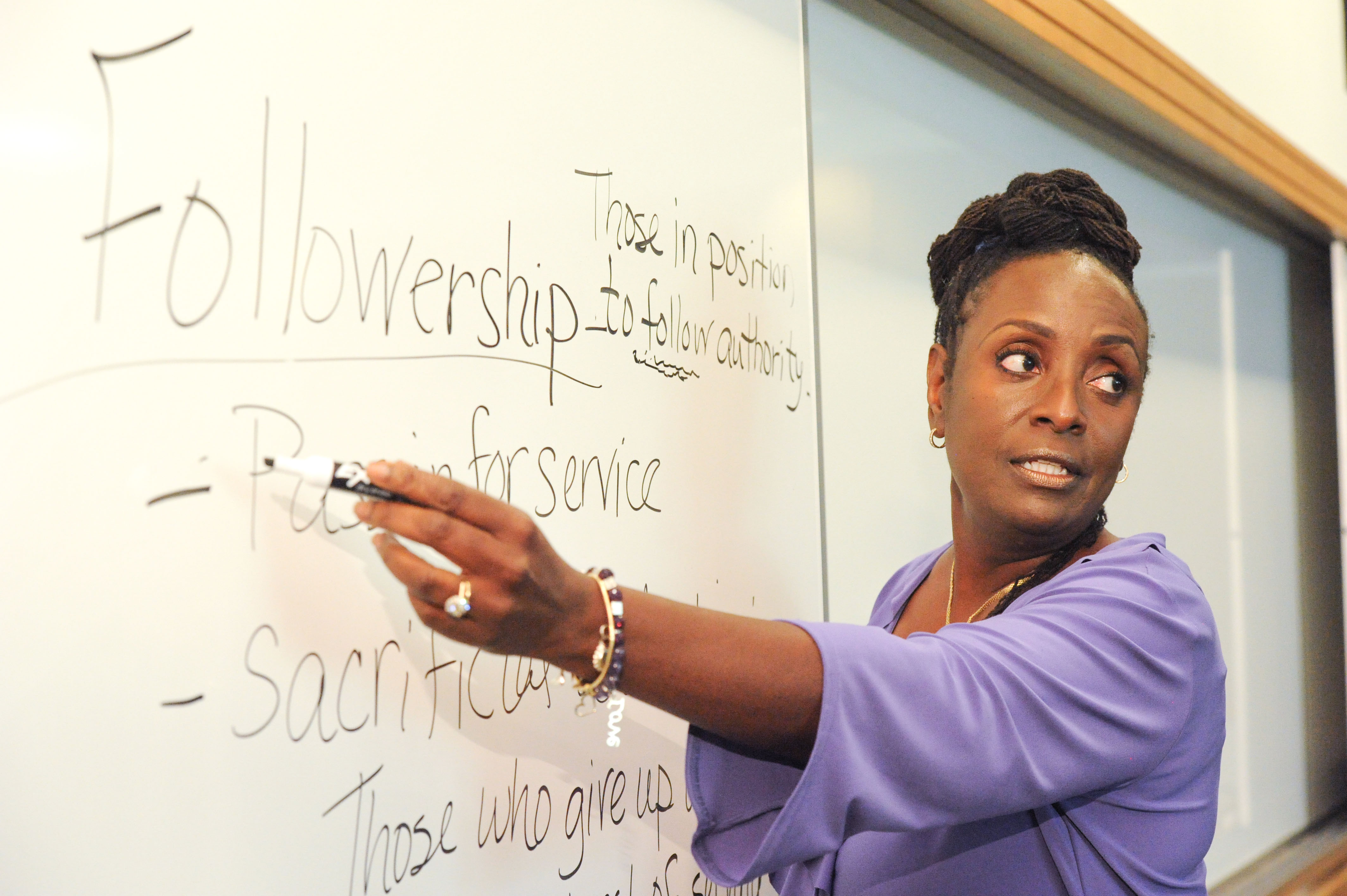 Dr. Wendy Edmonds, a lecturer in human resource development, won first place in the University of Maryland Eastern Shore's Annual Regional Research Symposium for her years-long work to understand how the massacre happened by examining the perspectives of the survivors.

As a result of her research, she developed the toxic followership model as a framework to understand charismatic leadership style of the late Jim Jones, as well as how he commanded unquestioning loyalty among his members. View her full research analysis on the Alternative Considerations of Jonestown and People's Temple website, sponsored by the Special Collections of Library and Information Access at San Diego State University.

The primary source of her research were group and individual interviews with eight former members of the Jonestown's People's Temple, founded and led by the late Jim Jones. The former members participating in her study were present during the 1978 massacre in Guyana, where 918 men, women and children lost their lives when they drank cyanide-laced grape Flavor-Aid.

For Dr. Edmonds, her research was larger than a study of the followership theory and its implications in the Jonestown massacre. She has broader goals to use her findings to teach others about the signs of toxic leaders, which can present themselves in organizational or group settings, as well as interpersonal relationships.

"I wanted [the focus group participants] to share their stories, so I could do an examination and analytical review of all of the themes to take that into communities and have discussions about followership," she said. "That's my commitment to followership… impacting my community to improve the community."
###
About Bowie State University
Bowie State University (BSU) is an important higher education access portal for qualified persons from diverse academic and socioeconomic backgrounds, seeking a high-quality and affordable public comprehensive university. The university places special emphasis on the science, technology, cybersecurity, teacher education, business, and nursing disciplines within the context of a liberal arts education. For more information about BSU, visit www.bowiestate.edu.