BSU Students Sweep Top Honors in Business Pitch Competition
May 16, 2018
Entrepreneurship Academy Prepares Students for Regional Competitions & Showcases


MEDIA CONTACT: Damita Chambers, dchambers@bowiestate.edu, 301-832-2628 mobile

(BOWIE, Md.) – Four Bowie State University undergraduate students swept the top honors in a regional business pitch competition for college students and took home more than $1,000 in cash prizes, as part of the university's growing involvement in entrepreneurship activities.

Six top BSU student entrepreneurs competed against student entrepreneurs from the University of Maryland, College Park, in the NextGen Plus Entrepreneurship Competition last week as part of the WETATi Annual Entrepreneurship Convention, Competition, Scholarship and Awards Gala in College Park, Maryland. Each of the students is involved with the BSU Entrepreneurship Academy, which was one of the competition's sponsors.
The four students who took home prizes at the
NextGen Plus Entrepreneurship Competition are
Richard Foster, Maris Screen, Na'Quon Willet
and Jacob Brown.
Sophomore business administration major Na'Quon Willet won first place and $500 for his pitch of Taste Block, an on-demand food service company. Sophomore business administration major Jacob Brown took second place and $350 for his pitch of Brown Roots, a natural hair product line. Two junior business administration majors – Maris Screen and Richard Foster – got third place and $250 for their pitch of Student City Suds, a full-service laundry business.

In addition to the pitch competition, two BSU biology majors – sophomore Brenda Tankeu Djiotchu and junior Madeleine Ndema – were awarded $1,100 Anne Reese Carswell Scholarship Awards.

"This was a great experience for our students, they not only had an opportunity to compete and win cash awards and prizes, but practice their pitch, network and gain invaluable feedback from leading experts in their industry," said Johnetta Hardy, executive director for the BSU Entrepreneurship Academy.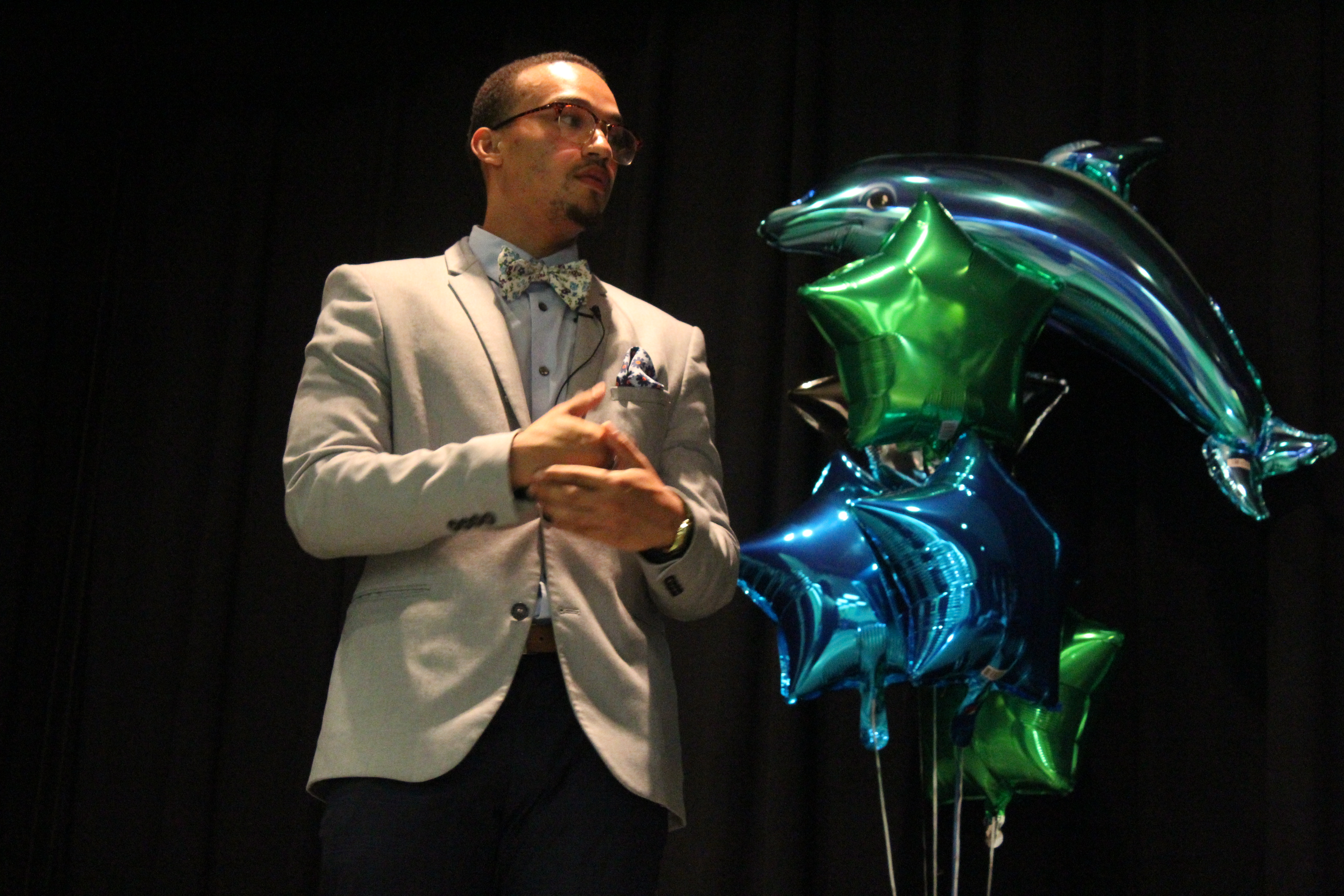 Another Entrepreneurship Academy student, junior business administration major DeRonte Craig, was one of five local entrepreneurs participating in the Bowie Business Innovation Center's Dolphin Tank event to get feedback from a panel of seasoned entrepreneurs, angel investors and industry veterans. The winner of the Entrepreneurship Academy's Idea Competition last month, Craig pitched his business idea for Mary's Little Helper, a mobile app to provide support for loved ones of the elderly.
###

About Bowie State University
Bowie State University (BSU) is an important higher education access portal for qualified persons from diverse academic and socioeconomic backgrounds, seeking a high-quality and affordable public comprehensive university. The university places special emphasis on the science, technology, cybersecurity, teacher education, business, and nursing disciplines within the context of a liberal arts education. For more information about BSU, visit www.bowiestate.edu.