Eunique Jones Gibson Inspires Bowie State Graduates to Pursue Their Dreams
May 23, 2018
Nearly 750 Students Received Their Degrees, Including Six Doctoral Candidates

MEDIA CONTACT: Damita Chambers, dchambers@bowiestate.edu, 301-832-2628 mobile

(BOWIE, Md.) – Eunique Jones Gibson encouraged nearly 750 Bowie State University graduates in her spring commencement address to chase their dreams and celebrate each achievement as they pursue excellence. View the livestream video and photos of the day.
A 2007 BSU graduate, Gibson shared pearls of wisdom from her time at Bowie State and more recently, as founder and publisher of the award-winning Because of Them We Can photo campaign. She left the graduates with five suggestions to inspire them to greatness:

1. Take time to celebrate your wins before you rush out to create another one.
"In our quest, if we're not careful, it'll become less about the impact or the significance of our work and more about getting it done, so that we can check a box and move on. As tempting as it may be for you to be wondering about what's next, you have to take time to process and to be thankful for what's now."

2. Fail fast.
"Don't allow the time invested or others' expectation keep you where you know you aren't supposed to be."
3. Commit to the risk.
"Everyday, do something that is uncomfortable, something that requires you to stretch and not shrink."
4. No matter what, always make excellence your goal.
"Whatever you've been entrusted to do, do it with the best of your ability. Whether you are required to make coffee or to lead a project, focus your energy on making sure that you always show up as your best self. Excellence is a habit that is perfected when we approach the small tasks in the same way that we approach the big and important ones."
5. It's bigger than you.
"It's not about you. Someone is counting on you to become the person you were created to be and to do the work that you were created to do."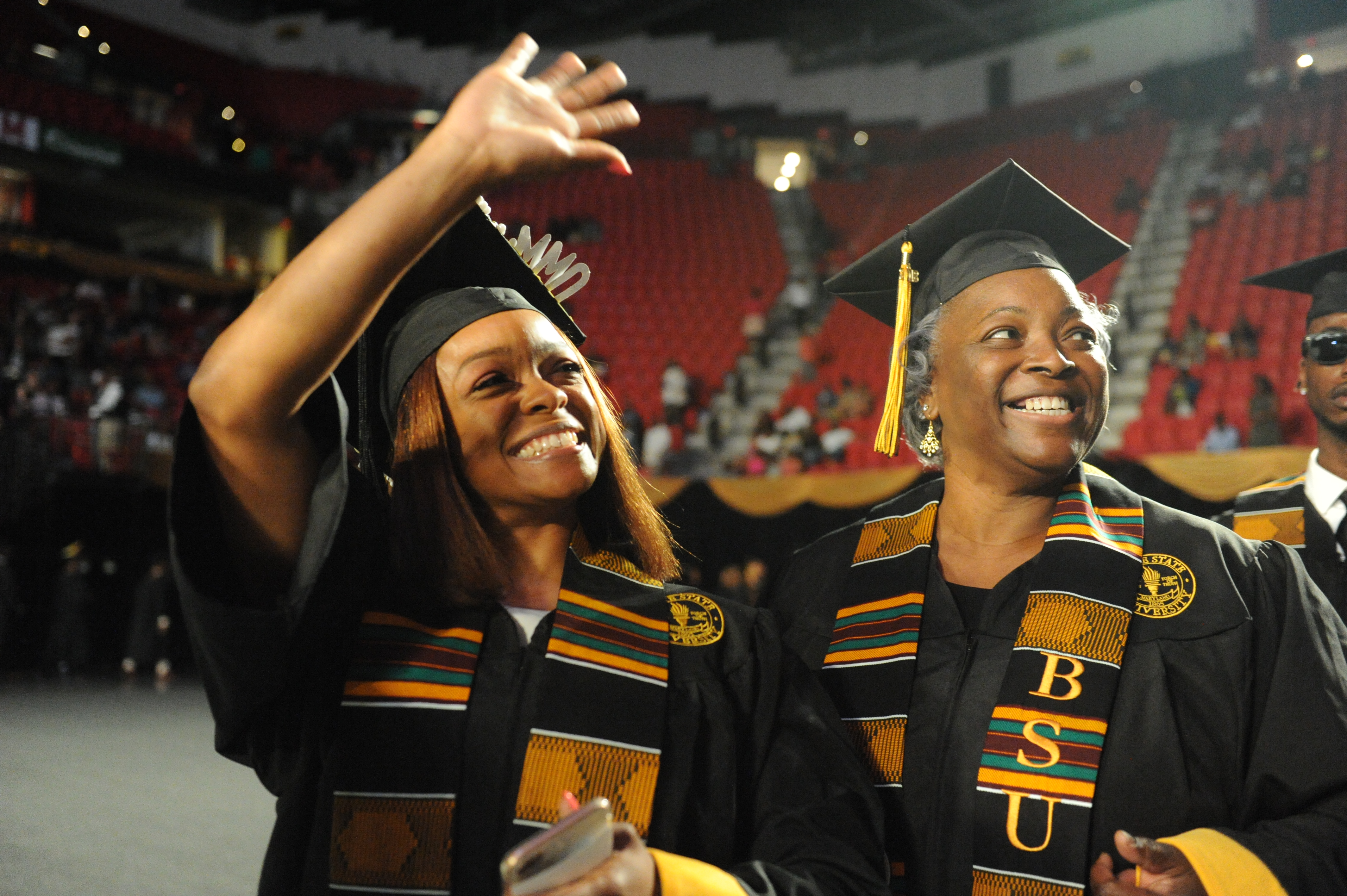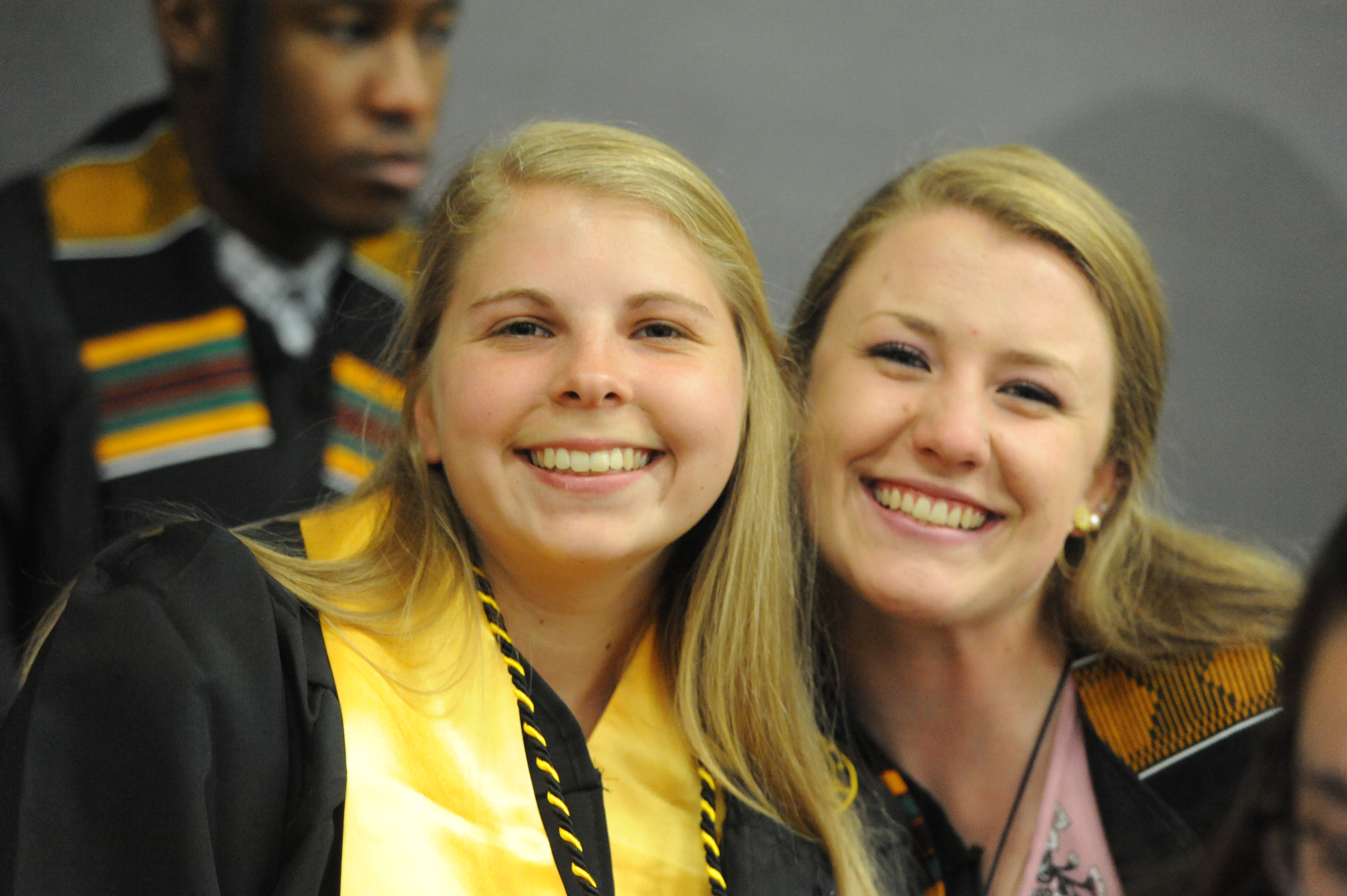 Notable Graduates Receive Honors
Ninety undergraduate students graduated with Latin honors for achieving a 3.5 grade point average or better. Among those students, three students achieved a perfect 4.0 GPA: Second Lieutenant Diego Bakhos (communications major), Emily Lewis (early childhood education major) and Veera Pfaffli (visual communication and digital media arts major).

Among the 193 graduate students who received degrees were six doctoral students – two in the Doctor of Science in computer science program and four in the Doctor of Education in educational leadership program.
###

About Bowie State University
Bowie State University (BSU) is an important higher education access portal for qualified persons from diverse academic and socioeconomic backgrounds, seeking a high-quality and affordable public comprehensive university. The university places special emphasis on the science, technology, cybersecurity, teacher education, business, and nursing disciplines within the context of a liberal arts education. For more information about BSU, visit www.bowiestate.edu.