New James E. Proctor Jr. Building Honors 'One of Our Most Accomplished' Graduates
April 12, 2017
Proctor's Legacy Lives on with Renamed Building

MEDIA CONTACT: Damita Chambers, dchambers@bowiestate.edu, 301-832-2628 (mobile)

(BOWIE, Md.) – The James E. Proctor Jr. Building, named after the late Maryland delegate who represented Prince George's and Charles counties for 25 years, honors "one of our most accomplished and meritorious graduates," said Bowie State University President Mickey L. Burnim at today's building naming ceremony. It is the university's first building named in honor of a supporter.
Maryland Delegate Susie Proctor joins with her family and elected officials to remember her husband's legacy of service and love for Bowie State University.
A host of elected officials and family members remembered Proctor as a proud alumnus and dedicated advocate for Bowie State through his service in the Maryland General Assembly and as a local teacher and principal.

Proctor, who earned bachelor's and master's degrees from Bowie State, was a faithful champion of education across the state until his death in 2015. As vice-chair of the Appropriations Committee, he worked to ensure state investments in Bowie State construction and renovation projects, resulting in about $200 million in state allocations.

"I could always count on him for being a very strong and determined advocate for Bowie State University. There is no alumnus who loved his alma mater more than Delegate James E. Proctor," said President Burnim. "That's why we always want to remember what he contributed, and we want our students to know about him as well."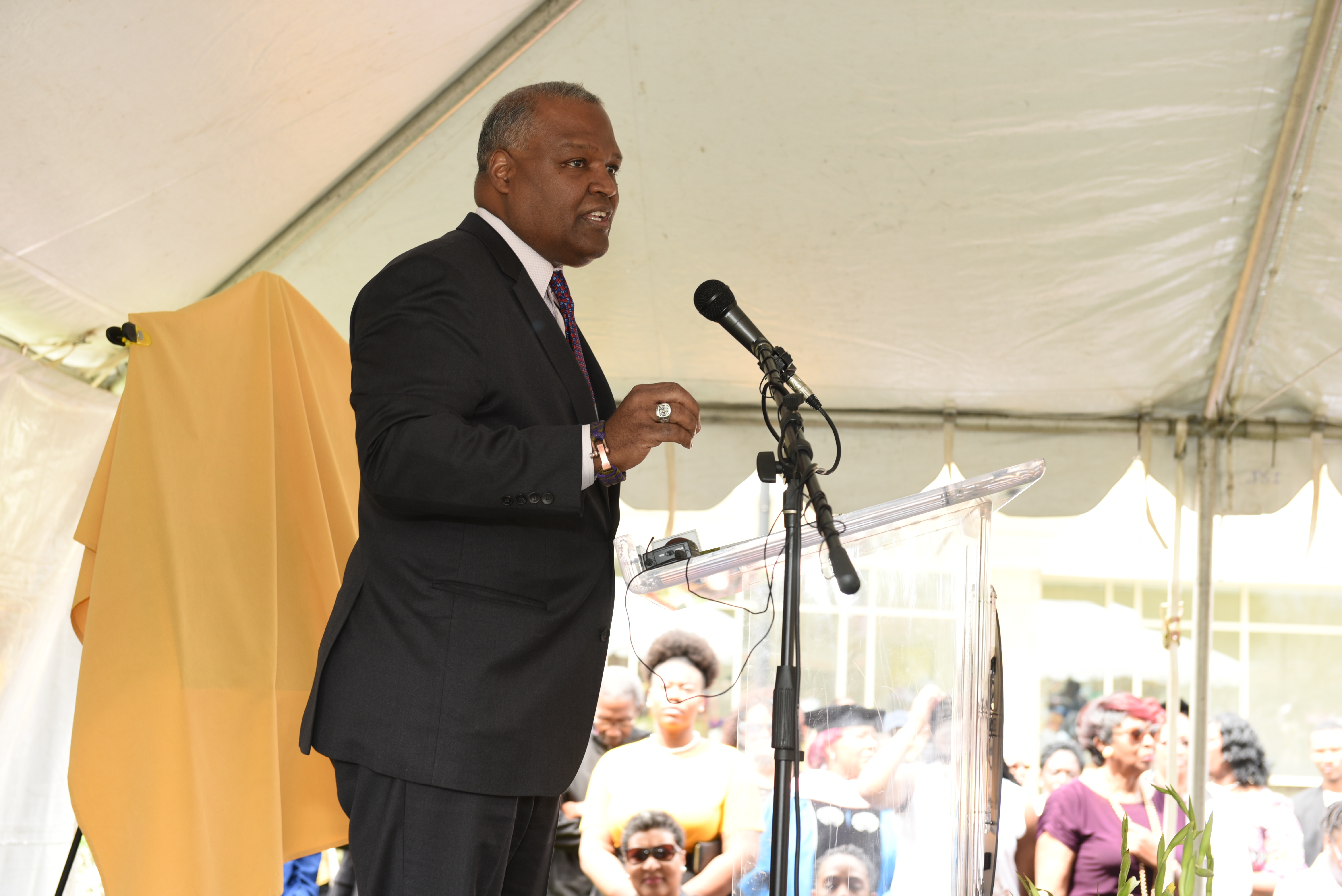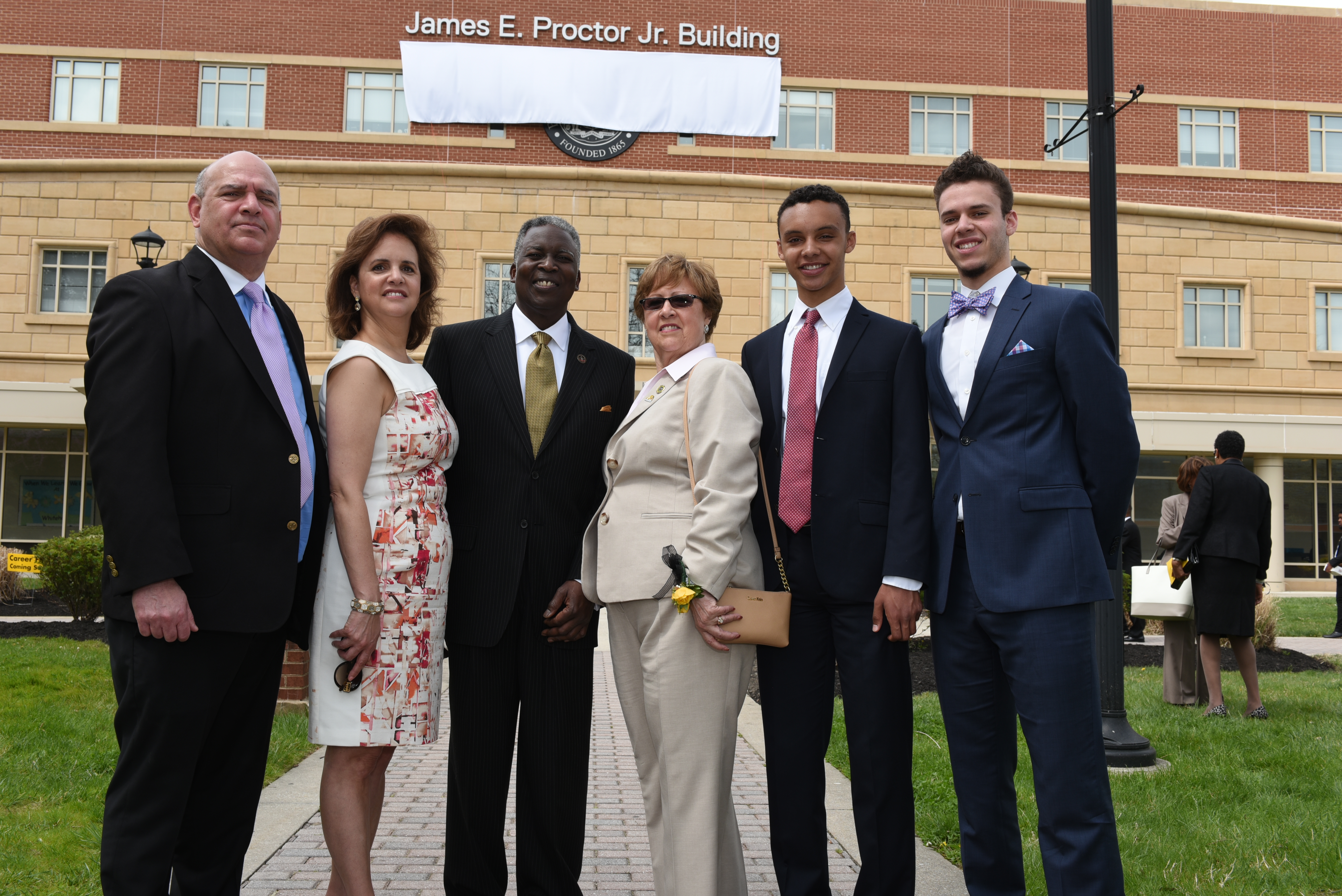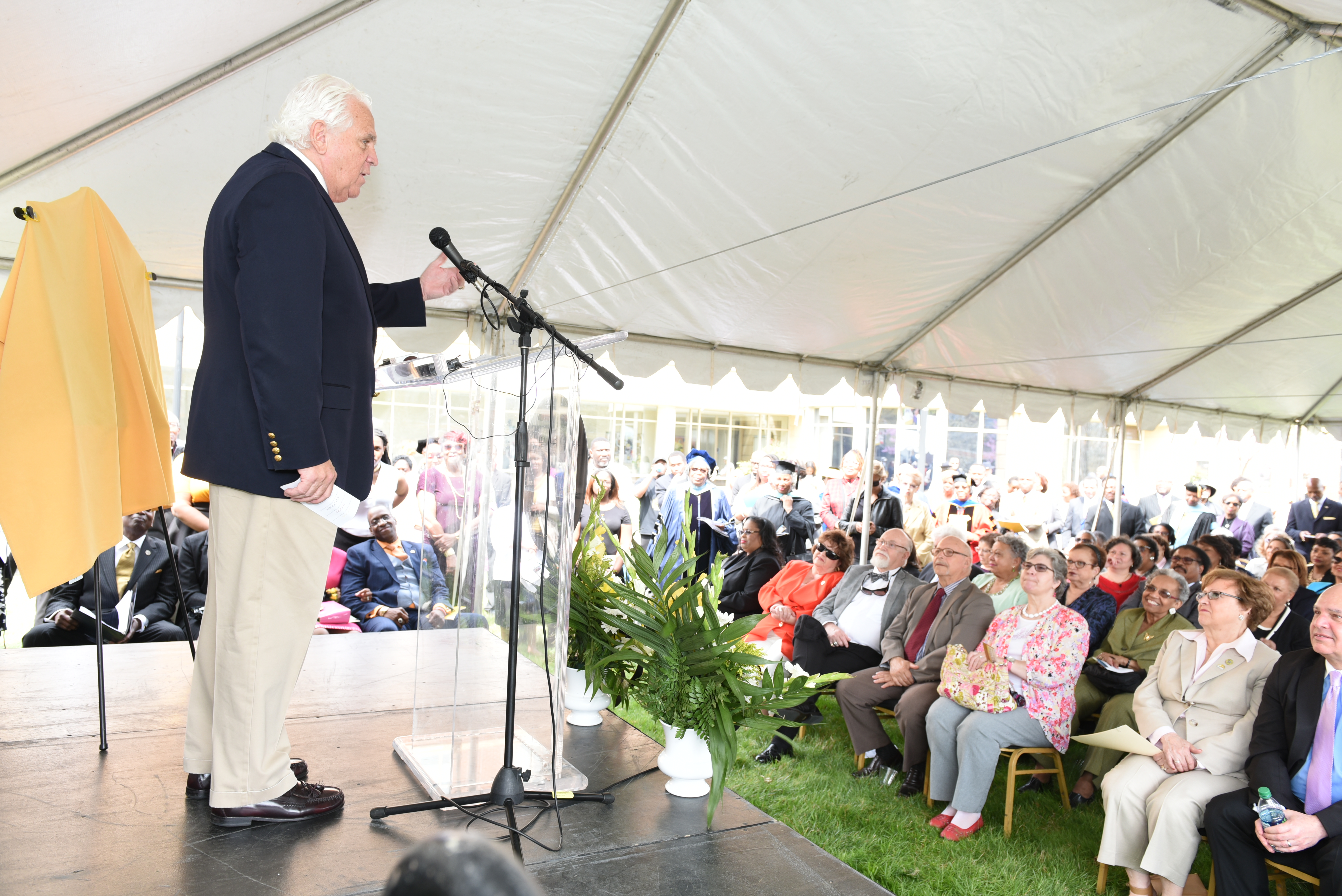 Proctor's wife, Delegate Susie Proctor, who also earned two degrees from Bowie State, spoke of her husband's love for his school and the "nurturing support of the faculty and students" he received while he pursued his education.

"Those may seem like small things, but Jim Proctor never forgot those acts of kindness. He never forgot how those seemingly small things made it possible for a student who had a job and a family to complete his requirements and get his degree," she said.

She reflected on the "generations of students (who) will be inspired by the Jim Proctor story and will use this magnificent facility to further their education."
###

ABOUT BOWIE STATE UNIVERSITY
Bowie State University (BSU) is an important higher education access portal for qualified persons from diverse academic and socioeconomic backgrounds, seeking a high-quality and affordable public comprehensive university. The University places special emphasis on the science, technology, teacher education, business, and nursing disciplines within the context of a liberal arts education. For more information about BSU, visit www.bowiestate.edu.