The Northeast Maglev Makes a Gift to Bowie State to Support Students Presenting Research in Japan
July 13, 2018
Research Analyzes Factors Affecting How School Psychologists Support Diverse Students

MEDIA CONTACT: Damita Chambers, dchambers@bowiestate.edu, 301-832-2628 mobile

(BOWIE, Md.) – Thirteen Bowie State University students will travel to Tokyo, Japan to present original research to school psychologists across the globe this summer, thanks to a donation covering their travel expenses made by The Northeast Maglev, a Maryland-based firm committed to deploying high-speed rail service to the Northeast Corridor.
Bowie State President Aminta H. Breaux (center)
stands with Northeast Maglev Chairman and
CEO Wayne Rogers (left) and Counselor for
Transportation Policy Tetsuya Mori from the U.S.
Embassy to Japan at the press conference.
Bowie State University President Aminta H. Breaux joined Northeast Maglev Chairman and CEO Wayne Rogers today to announce the donation at a press conference at the university on July 13. Tetsuya Mori, the counselor for transportation policy for the U.S. Embassy of Japan, also attended the press conference as a show of support for the trip.

The master's degree students were invited to share their research at the 2018 International School Psychology Association Conference, taking place July 25-28. The students studied factors affecting how school psychologists in the United States support culturally diverse students and families. The students are part of Bowie State's Master of Arts in school psychology program, which specializes in preparing psychology professionals to work with diverse populations.

"We are grateful for the generous gift from the Northeast Maglev to support our students in gaining a deeper understanding of school psychology through interactions with diverse professionals in the field," said President Breaux. "By sharing their research at the International School Psychology Association Conference, the students will advance the promotion of diversity and inclusion in school psychology on a global stage, as well as represent the academic excellence of Bowie State University scholars."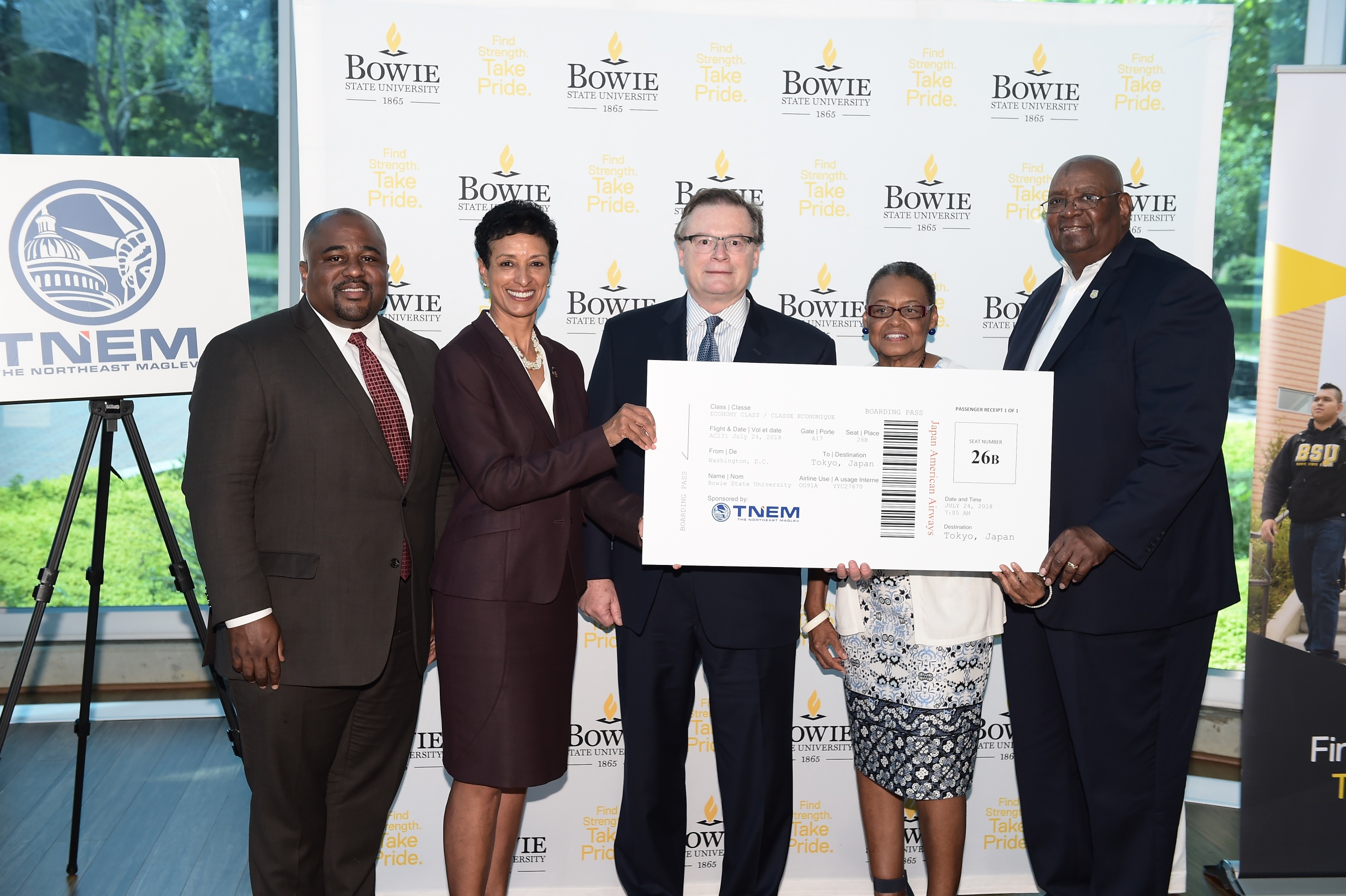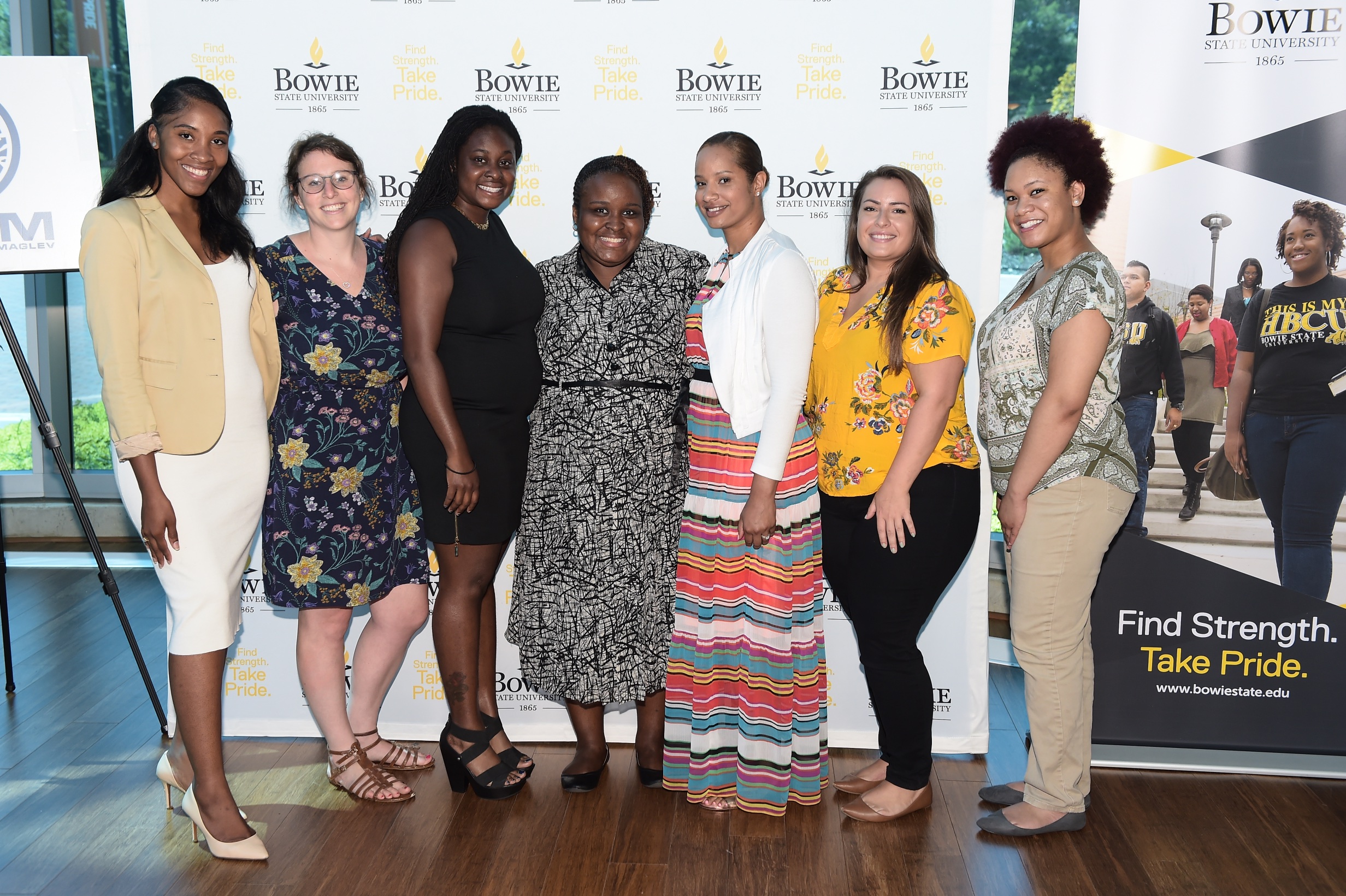 "We are pleased to support these Bowie State University students and their pursuit of this exciting educational opportunity in Japan," said Chairman and CEO Wayne Rogers of the Northeast Maglev. "Our support for Bowie State University is a reflection of our commitment to supporting the communities and organizations along the corridor and making the region a best-in-class destination for business and education. Together we will build a better future for these students and all Marylanders."


###
About Bowie State University
Bowie State University (BSU) is an important higher education access portal for qualified persons from diverse academic and socioeconomic backgrounds, seeking a high-quality and affordable public comprehensive university. The university places special emphasis on the science, technology, teacher education, business, and nursing disciplines within the context of a liberal arts education. For more information about BSU, visit www.bowiestate.edu.

About The Northeast Maglev
The Northeast Maglev (TNEM) is a private U.S. company that is working with the Central Japan Railway Company (JR Central) to promote the world's fastest ground transportation system – JR Central's Superconducting Maglev (SCMAGLEV) system – in the Northeast Corridor of the U.S. The SCMAGLEV system is a safe and transformative transportation solution that will revolutionize how people live and work in the most congested region of the country. JR Central is currently building a SCMAGLEV project to connect Tokyo, Nagoya and Osaka. JR Central's SCMAGLEV line outside of Tokyo has undergone more than a million miles of testing since 1998, carrying more than 210,000 passengers. Learn more at www.NortheastMaglev.com.