President's Update: New Bowie State University Brand Campaign

New Bowie State University Brand Campaign
As we begin a new academic year, I am pleased to announce that we are expanding our efforts to enhance the reputation of Bowie State University and build greater recognition of our high-quality education enterprise.
An extensive marketing research project carried out over the course of the past academic year has resulted in the framework for new Bowie State University brand messaging and an updated institutional logo mark that capture the history and traditions of the university.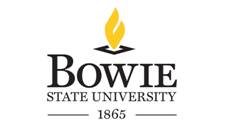 Our brand is much more than a logo, tagline or set of colors. It defines who we are, what we say and how we act. It is how we see ourselves and how we want others to see us. Our new video conveys the essence of our brand story. Please view it and share it with other members of the Bulldog nation.
The brand messaging describes the Bowie State experience. It focuses on our commitment to develop emerging leaders, helping them to find the strength within themselves to conquer challenges and take pride in becoming leaders in their fields and communities. The university's messaging campaigns for recruitment and marketing will build on the theme, "Find Strength. Take Pride."
The new logo mark incorporates the year of our founding, 1865, and the "flame of faith" elements that have unique meaning only to Bowie State. Together with a classically modern typeface, this mark will help convey the Bowie State story in a way that will remain fresh and relevant for years to come. Use of the new logo will be phased in over the coming year as we use up and replace existing materials.
Beginning this fall, you will begin seeing expanded promotional activities across the region. The key to building our reputation, however, will be our collective focus on assuring a student-centered campus experience that demonstrates care and concern for each student's success. This is the core of the Bowie State University experience and something that we each must rededicate ourselves to living every day.