Jennifer Dorsey, MFA
Assistant Professor
Areas of Specialization - Dance and Movement Studies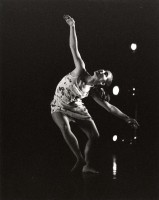 Jennifer Dorsey began her dance training in Ellicott City, MD at Kinetics Dance Theatre. She then attended the Tisch School for the Arts at New York University where she received her B.F.A. in Dance Performance. She also holds an M.F.A. in Dance Performance and Choreography from the University of Maryland at College Park.
While at NYU, Jennifer danced in works by Doug Varone and Sean Curran, and her choreography was presented in Second Avenue Dance Company concerts. She also studied the Pilates Method under Kathy Grant, an original pupil of Joseph Pilates. At UMCP, she performed in works by David Parsons, Ed Tyler, and Doug Varone. Her work, Meeting Falling In, was chosen to represent UMCP in the May 2002 National American College Dance Festival at the Kennedy Center. Ms. Dorsey's choreography has been commissioned by Carver Center for Arts and Technology, Dickinson College, Kinetics Dance Theatre, UMCP, and BSU.
Jennifer is currently on the faculty in the Fine and Performing Arts Department at Bowie State University and teaches dance and theatre courses such as: Pilates Fitness, Stage Movement, Modern Dance Innovations, Jazz Dance Technique, and Choreography. She has also choreographed for Ain't Misbehavin, The Wiz, Grease, Platinum, and As You Like It, and has produced the BSU Dance Concerts annually for over ten years.
She is currently on a sabbatical from the professional dance company, Kinetics Dance Theatre, so that she can welcome her third child in October 2017. She is currently serving as a Board of Directors member for Kinetics Dance Theatre.