Research


VCDMA majors are continually working with faculty, mentors, organizations on and off campus and at other institutions in the areas of research as it relates to visual communication, design, fashion, film/video and media production, animation, hip-hop studies and visual culture and much more. Here are are just a few highlights of some of those endeavors.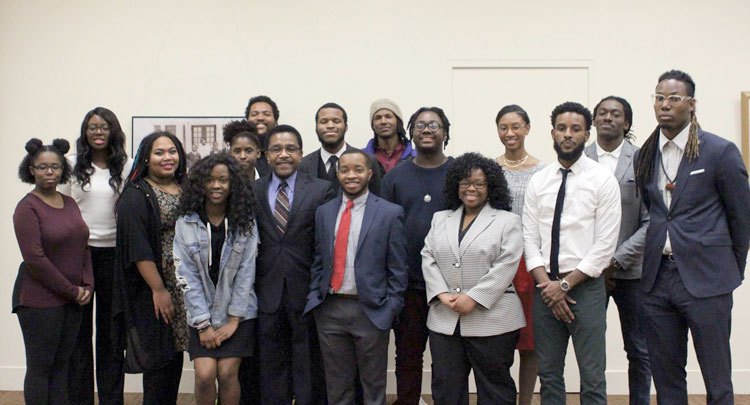 We are excited and proud of our VCDMA students (some recent graduates) that participated in the China HBCU Network China Study Abroad program) and at Heilongjiang University. Bowie State has already sent 28 students to China for semester-long study abroad trips, with scholarships provided by the Chinese government. That's more than any other historically black college or university in the China-HBCU Network, made up of 43 HBCUs. Bowie State is one of eight of the network's founding members. They are/were:
https://hbculifestyle.com/bowie-state-china-scholars/
The Melanin Reaction, Education Innovation Initiative (Ei2): Summer Undergraduate Research Grant Institute (SURI), 2015, Amber Matthews, VCDMA, Advertising Design, Class of 2018; Academic Advisor/Faculty Mentor: Prof. Tewodross Melchishua WIlliams

Abstract: The project delves into the areas of media, marketing, advertising, social media, race and identity. The goal is to further the study of how these converge in the use of women of color in advertisement, popular media, design and visual culture. The research as well as the practice will culminate in a final advertisement poster and/or multimedia project that challenges some of the myths and misconceptions of women of color in media.
The majority of the African American women and other women of color that tend to land the major magazine covers, fashion, and beauty ads either all ready fit most of the European standards of beauty or end up with lightened, white-washed photo ads. This project will help provide insight to the current beauty standards held by women of color today and if they have or have not changed from the 1940's.
Although beauty standards have slightly changed over the years, the current standards still have negative affects on the self-image of women, particularly women of color. Advertising in the media can drastically influence self-acceptance, self-esteem, and the self-perception that women of color develop from a young age. In 1947, one of the first tests focused on gauging African American children's perception of beauty, which was made famous by Brown v. Board of Education, (Clark & Clark 1974) yielded saddening results that these children were affected by European standards of beauty. This test was coined the "Doll Test" (ABC News 2006).