Galleries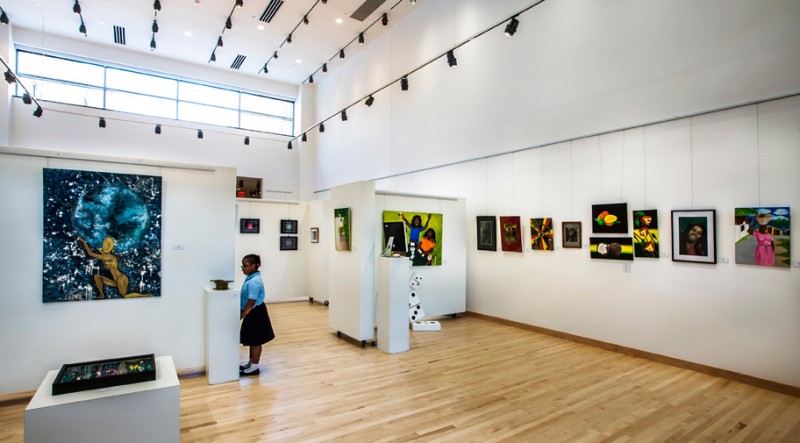 PROGENITORS OF SPIRAL Sept. 8-November 3, 2016


The Department of Fine and Performing Arts will be presenting its fall exhibition, Progenitors of Spiral from September 8 through November 3, 2016. A reception is scheduled for Thursday September 29th from 6 to 8 PM. The Gallery of Art will collaborate with the Collectors Club of Washington, D.C. Inc. Through their efforts 52 artworks will be presented by artists belonging to the Spiral, an arts collective from the era of the 1960's. Our exhibition is called Progenitors of Spiral because it focuses on their works before and after the Spiral genesis period of the early 1960's. The Anacostia Community Museum has agreed to lend some digital images of Spiral artworks from their collection to augment and provide some context for viewing the exhibition.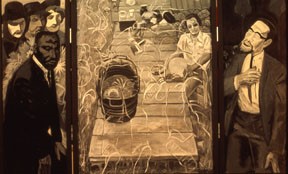 A Triptych for a Black Church (MLK and the Mothers)

Spiral was formed in response to the civil rights movement and its quest to establish equal rights and social change for all Americans. Like many Americans, African American artists wanted to figure out how best they could support these causes. A group of New York artists began to meet weekly to discuss and debate what role the artist should play in achieving equality and justice. Romare Bearden, Charles Alston, Norman Lewis and Hale Woodruff founded the core group which later expanded to include Emma Amos, Calvin Douglass, Perry Ferguson, Reginald Gammon, Felrath Hines, Alvin Hollingsworth, William Majors, Richard Mayhew, Earl Miller, Merton Simpson, and James Yeargans. Our exhibit will showcase works from 10 of the original 15 Spiral artists.
In addition to the reception in September, a collector's talk is planned for October. Gallery hours are tentatively set as follows:
Monday 10 – 11AM; 12 – 7 PM
Tuesday 12 – 6 PM
Wednesday 10 AM – 7 PM
Thursday 12 – 5 PM
Friday 2 – 6 PM
Sunday 1 – 6 PM

For more information about the galleries, BSU Collection and exhibition spaces, please contact:

Prof. Clayton Lang, Galley Director
Department of Fine & Performing Arts (DFPA)
College of Arts & Sciences
Bowie State University

Gallery of Art at (301) 860 – 5712 | Office: (301) 860 – 3719 or clang@bowiestate.edu
---

The Galleries of Art, Bowie State University have now relocated to the newly constructed Fine and Performing Arts Center (FPAC), 2nd Floor. This new space will be the home of our permanent BSU Collection as well as for traveling exhibitions, programming and research/conservation. We invite you to visit and take a tour of our facility as we look forward to a great season of visual arts at Bowie State University.