Scholars Forums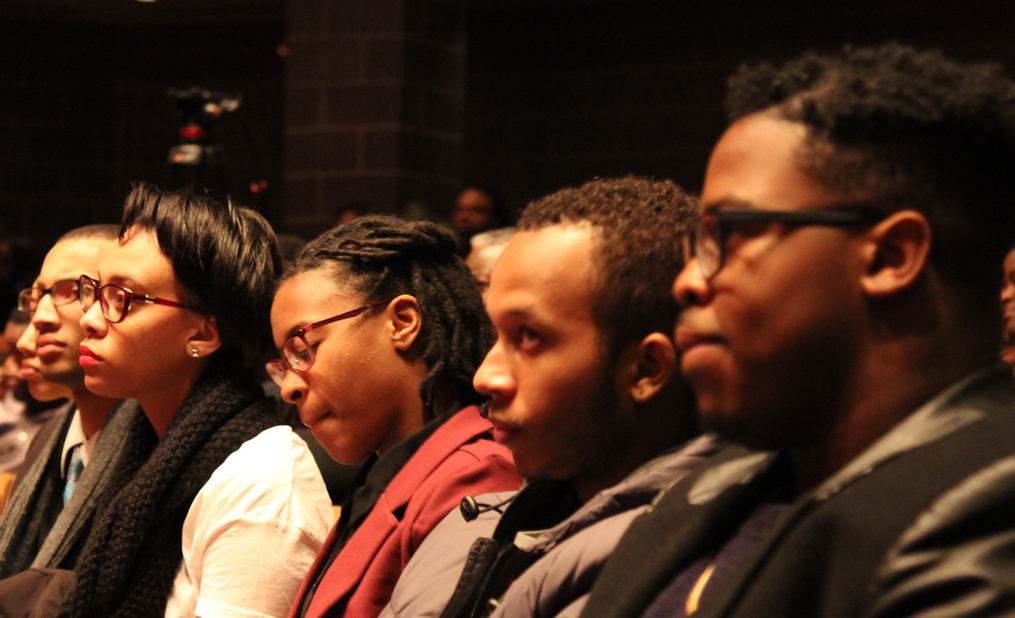 The Bowie State University Scholars Forums are a series of panel discussions on issues of contemporary interest and enduring importance. Each forum offers students, faculty, staff, community members, activists, politicians, and other professionals a venue in which to engage in a scholarly conversation about today's pressing issues. Our goal is to employ the heart of the university, the College of Arts & Sciences, to create a safe space for intellectual inquiry that broadens our cultural horizons, whets our appetite for research, and contributes to our quest for a peaceful and just world.
The BSU Scholars Forums are organized by Dean George Acquaah, Dr. Horacio Sierra, and Dr. Nicholas Creary.
Upcoming Forums
Watch this space for upcoming forums


Previous Forums
Wednesday, October 26 - United We Stand: Minorities and the 2016 Election
Zainab Chaudry – Council on American-Islamic Relations
Kendra Brown - Congressional Black Caucus
Victor Ramirez – Maryland State Senator
Forum Program
April 13, 2016 - Islam 101: An Information and Discussion Session
Shazia Farook - International Institute for Islamic Thought
Alejandro Beutel - Institute for Social Policy and Understanding
Daayiee Abdullah - Masjid el-Tawhid An-Nur Al-Isslah
Forum Program

March 9, 2016 - Ain't I a Woman? Gender, Race, and Politics
NOW President Terry O'Neill
Maryland House Delegate Joseline Peña-Melnyk
Forum Program

February 11, 2016 - African Americans and the Legal System: Is Justice Possible?
Baltimore City State Attorney Marilyn Mosby
Forum Program

November 2015 - Are There Limits to Religious Freedom?
Forum Program

October 2015 - Do Black Lives Matter?
Forum Program
To view the PDF documents on this page, download the free Adobe Acrobat reader.