China Study Abroad Scholarship
Now accepting applications on Blackboard - Students Ecosystem Funding Opportunities FY2019
Bowie State University students interested in exploring opportunities for academic research and professional study can apply for the China Study Abroad Scholarship through the HBCU-China Scholarship Network. The Chinese Ministry of Education awarded the scholarships to assist students attending historically black colleges and universities (HBCUs) with the cost of studying in another country.
The HBCUs-China Network responds to the regional and economic development needs of the United States and China. It promotes the cultural and educational exchange of students from HBCUs and Chinese universities.
Bowie State University is one of eight founding HBCU members of the HBCU-China Scholarship Network.
Program Details
Costs
The scholarship covers tuition, room and board (depending on the Chinese university). Students will be responsible for international and in-country travel, travel insurance, visa costs, as well as other incidental costs. Eligible students may be able to utilize their financial aid for the cost of travel international travel, travel insurance, and visa costs.
Length
The three-year agreement/program began in fall 2015 and concludes at the end of spring 2018. However, BSU was able to build a strong relationship with Heilongjiang University and recently agreed on a three year extension to the program which now runs thru Spring 2021.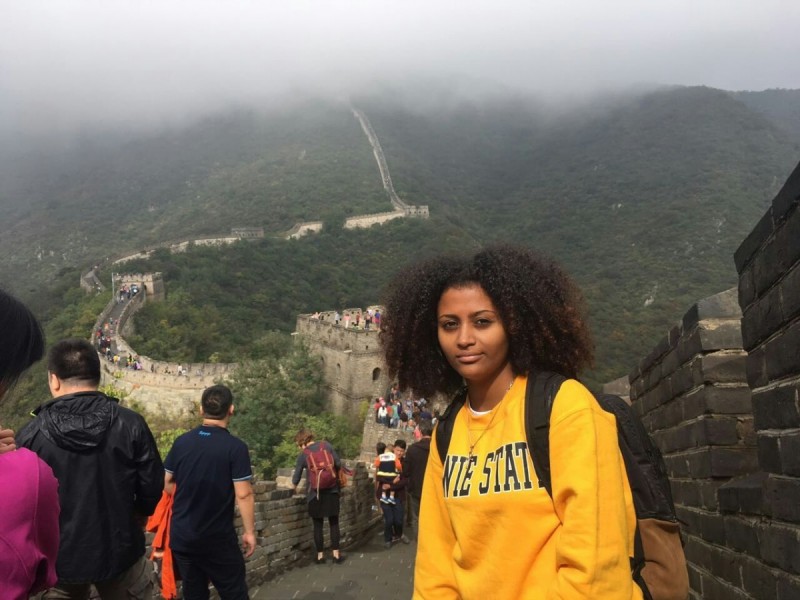 Grades/Credits
Students must be enrolled full time (12+ college credits) at the Chinese universities during the fall or spring semesters. At Heilongjiang University, students must take one Mandarin Language Course (CHIN 101 or 201) for 6 credits and must choose 2-3 courses in English from the following course list. All credits transfer to BSU and count towards graduation.
Mandatory Orientation
All participants must enroll in an intensive orientation program that will include global competency learning opportunities and language requirements.
Detailed Scholarship Information
Currently, Bowie State University has a new three year agreement (2018-2021) in place with Heilongjiang University which is located in the beautiful city of Harbin. Semesters at Heilongjiang University run from approximately (Fall semester ~ August 27 to December 28 & Spring semester ~ March 4 to June 28). The scholarship for this particular program covers full time tuition (12+ credits), and room. Students are responsible for food, airfare, visa, health insurance, and other incidentals. Overall, this scholarship is worth approximately $8000 and has benefited several dozen BSU students over the years. Due to this generous scholarship, most students are able to use their financial aid check to cover the above mentioned costs while still having a significant portion of funds left over for their stay in China.
Click here to find out more details about this program and past student experiences
For more information, please contact:
Office of the Provost
studyabroad@bowiestate.edu
301-860-3464