Title III Program Administration
Greetings from the Director:
Joan S. Langdon, Ph. D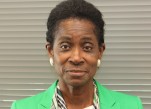 How is Bowie State University putting Title III funds to work?
The impact of Title III funds on the effectiveness of Historically Black College and Universities (HBCUs) is unmistakable. Because of funding shortages, HBCUs and other minority-serving institutions have become adept at doing more with less. As a result, grant programs like Title III have become essential to improve student enrollment, retention, and graduation rates, and to enhance academic quality. Title III, created by the Higher Education Act of 1965 (HEA), was enacted by the U.S. Congress to provide federal assistance to strengthen and improve the academic quality of developing institutions of higher education.
---
Over the years, Bowie State University has received funding from four initiatives: Title III HBCU Part B, Student Aid and Fiscal Responsibility Act (SAFRA), and the Historically Black Graduate Institutions (HBGI) Program.
---
Funds provided by the U.S. Department of Education are used to increase student enrollment, retention, and graduation rates as well as increase the capacity of the University to provide and manage resources that facilitate academic quality. The goals and objectives include: (1) strengthening academic programs, (2) revising courses, (3) supporting professional development for faculty and staff, (4) enhancing enrollment management and improving the University' s capacity to recruit new students, (5) advancing academic technology, and (6) enhancing the University' s ability to seek and receive external funds.
The Bowie State University Strategic Plan Goals supported by Title III are as follows: (1) Deliver high quality academic programs and relevant co-curricular experiences; (2) Develop and implement programs and services that promote access, affordability, and completion for a diverse student body with an emphasis on under served populations; (3) Conduct and sustain academic transformation initiatives to improve student success and promote greater faculty collaboration; and (5) Advance the overall effective and efficient use of resources and identify new revenue sources to support the university's core mission.