Office of Student Success
College Retention & Student Success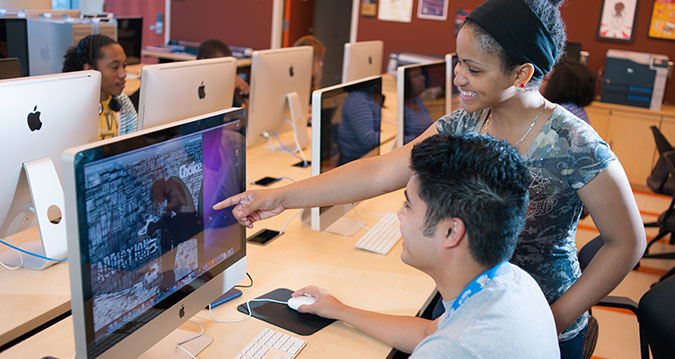 Striving for S.U.C.C.E.S.S.
S

upporting

U

ndergraduates,

C

ultivating

C

haracter, and

E

mpowering

S

tudents to

S

ucceed!!


Bowie State University understands that college can be a challenging time for students. To that end, Retention Coordinators offer support services designed to increase presence to graduation for undergraduate students with 60+ credits by:
Working in collaboration with the College of Arts and Sciences, College of Business, College of Education, College of Professional Studies, Division of Student Affairs, and the various academic support programs of the University.
Promoting awareness and utilization of academic support services on campus.
Developing and promoting a series of workshops focusing on academic skills, critical thinking, personal development, and career development through individual and group sessions.
Fostering leadership skill development and campus-wide involvement.
Facilitating the smooth transition of new and transfer students through orientation programs and Freshmen Seminar.
Targeting students facing academic difficulty through the Rebound Program, a program that provides students with direct support for identifying their obstacles for success and improving their academic achievement.
Creating pathways for post graduation plans including graduate school and career opportunities.
Maintaining data regarding the effectiveness of strategic initiatives designed to facilitate persistence to graduation.
Providing students with assistance for academic, career, and personal concerns that may affect their academic success.
Collaborating with several offices to leverage services for students.
Coordinating student focus groups and student advisory boards.
Assisting with graduation clearance process.
Providing intervention for students who stop out or want to withdraw from the university.
Providing job and scholarship referrals.