James Cunningham '78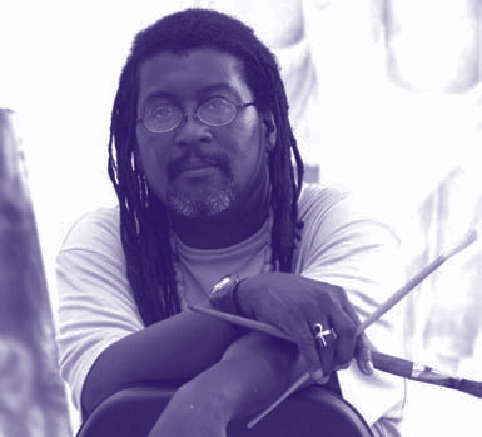 James Cunningham is chairman of the Visual Arts Department in the Creative Arts Academy at Anacostia Senior High School, where he has taught since 1998. He received his BS in art education at Bowie State University, as well as a Master of Art Education and a Master of Art (drawing/printmaking) at the University of Illinois, Urbana-Champaign. In addition to Anacostia Senior High School, he has taught art at Dunbar Senior High School, P. R. Harris Education Center, and at the Occoquan Academic and Vocational School within the DC Department of Corrections in Lorton, VA.
Mr. Cunningham's commitment to his art and his students is demonstrated in the many projects and collaborations with which he is involved. Along with his colleagues in the Creative Arts Academy, he opens doors and creates opportunities for his students and provides consistent guidance and support. Mr. Cunningham is a member of the District of Columbia Public Schools Africa Initiative. Through this program, he has attended professional development programs on Africa, organized student participation in related local activities, and helped send students to East and West Africa. In collaboration with the Fulbright-Hays scholars who traveled to West Africa in summer 2001, and with assistance from students and colleagues, he designed and organized the new Africa Resource Center at Anacostia Senior High School. His artistic talents, creative vision, and commitment to Africa are evident to anyone visiting the center. The Africa Resource Center will be a venue for future educational programming and a repository of artifacts and materials on Africa available to the entire system.