Roland Smith, '69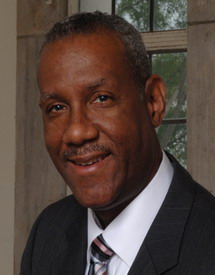 Dr. Roland B. Smith Jr. is associate provost and adjunct professor of education and sociology at Rice University. Since coming to Rice in 1996, he has mentored many Mellon Mays undergraduate fellows and others pursuing their PhD. He teaches ethnographic research methods and chairs the University's Educational Outreach Council. Dr. Smith came to Rice after 23 years at the University of Notre Dame, where he served as executive assistant to the president, concurrent associate professor of sociology, founding director of the Center for Educational Opportunity, including Upward Bound, Educational Talent Search, and McNair. Before working in higher education, Dr. Smith was a research intern in the United States Senate and manpower planner for the city of South Bend, Indiana.
He served as chair of the National Association of Presidential Assistants in Higher Education and as a member of the Indiana Advisory Committee to the U.S. Civil Rights Commission and the Martin Luther King Jr. Federal Holiday Commission, authorized by the U.S. Congress. More recently, he served as chair of the Black Caucus of the American Association for Higher Education and member of the Board of Directors for the American Conference of Academic Deans and the Bowie State University Board of Visitors. Currently, he serves on the Board of Directors for the Harvard Alumni Association and as transitional board chair of the newly established Association of Blacks in Higher Education (formerly the AAHE Black Caucus). Locally, he serves as board president of the Center for Health and Faith Initiatives located in the Texas Medical Center and board member of the LifeGift Organ Donation Center. He is a Life Member of Kappa Alpha Psi Fraternity.
He has presented papers and workshops at many conferences on several topics including K-12 educational outreach, mentoring, minority faculty recruitment, and diversity in higher education. He has received several awards, including distinguished alumni awards from Bowie State University/NAFEO and Indiana University. In 2003, he received the AAHE Black Caucus Exemplary Public Service Award. Most recently, he received a 2006 Advising Award at Rice University.
A native of Washington, DC, he holds a BA in anthropology and sociology from Bowie State University, where he served as president of the Student Government Association. He also holds an MPA from Indiana University and an EdD from Harvard University. He is married to Valerie Peyton Smith (BSU '68). They have two children, Rovelle and Roland III.