Our Story


Benedict College, originally Benedict Institute, was founded in 1870 under the auspices of the American Baptist Home Mission Society. Mrs. Bathsheba A. Benedict of Pawtucket, Rhode Island, provided financial support for the establishment of Benedict. On November 2, 1894, the institution was chartered as a liberal arts college by the South Carolina Legislature, and the name "Benedict Institute" was changed to "Benedict College." Benedict College is located in the heart of Columbia, South Carolina, the State's capital city. For nearly a century and a half, the College has provided a quality education to its students and meritorious service to the community. Over the years, Benedict's graduates have been successful in all areas of human endeavor. These productive graduates are the most important part of the success of this institution. Benedict College is a place where "Learning to Be the Best: A Power for Good in the Twenty-First Century" characterizes its commitment to quality and continuous improvement in its role as one of the nation's premier historically Black colleges. Several years ago, Diverse Magazine named the College one of the top 100 institutions in the nation graduating African American scholars. Dr. Roslyn Clark Artis serves as the fifteenth President of Benedict.
Bethune-Cookman College

In 1904, Mary McLeod Bethune, opened the Daytona Educational and Industrial School for Negro girls in Daytona Beach. During the ensuing years, a remarkable transformation occurred—the Daytona Educational and Industrial School became a college. In 1923, a merger with Cookman Institute of Jacksonville, Florida led to an affiliation with the United Methodist Church through its Board of Higher Education and Ministry. In 1933, the institution was named Bethune-Cookman College with junior college status. In 1941, the Florida State Board of Education approved a four-year baccalaureate program offering liberal arts and teacher education. The past presidents of the College include Dr. Mary McLeod Bethune, Founder and First President (1904-1942; 1946-1947); Dr. James A. Colston, Second President (1942-1946); Dr. Richard V. Moore, Sr., Third President (1947-1975); Dr. Oswald P. Bronson, Sr., Fourth President (1975-2004); and Dr. Trudie Kibbe Reed, Fifth President (2004-2012). The Board of Trustees appointed Edison O. Jackson, Ed.D., as President on March 20, 2013. In January 2005, the International Institute for Civic Participation and Social Responsibility was launched. Its focus is to increase student learning about citizenship and leadership development. Bethune-Cookman obtained University status on February 14, 2007. The University currently enrolls promising secondary school graduates and adult learners from diverse social, economic, and educational backgrounds.
Bowie State University

Founded in 1865, Bowie State University is the oldest Historically Black University in Maryland and one of the oldest in the Nation. Bowie State University has evolved from a normal school into a comprehensive public institution of higher education recognized nationally for successfully preparing a multi-cultural student population for leadership in a global economy. While the University maintains its deep commitment to teacher training, it is also rapidly developing into the campus of choice for scholars in computer science and information technology, engineering, and the mathematics-based sciences. In 1995, Bowie State was recognized by two federal agencies as a Model Institution for Excellence, receiving a grant award of up to $27 million over a ten-year period to help meet the national goal of developing a larger pool of minorities trained in science and technology. In 1998, the University received a one-million dollar grant to implement significant diversity initiatives on the campus and in the Tri-County area—Prince George's, Anne Arundel, and Montgomery Counties—to establish a Center for Excellence in Teaching and Learning to promote student retention. Bowie State now offers two doctoral degrees, the Ed.D. in Educational Leadership and the D.Sc. in Computer Science. With south central Maryland's "edge cities" ranking among the nation's most coveted high tech business locations, Bowie State is strategically positioned to become the intellectual force driving the economy in this region of the Free State.




Coppin State University

As a city normal school, Coppin State University had the highly focused mission of preparing teachers for the public schools in a growing urban center. Founded in 1900 as a one-year training program, Coppin State University became a normal school in 1926, a teachers college in 1930, and a comprehensive college in 1970. Coppin joined the University System of Maryland (USM) in 1988 and in 2004 became a fully recognized university. Named in honor of Fanny Jackson Coppin, an outstanding African-American educator dedicated to teaching, Coppin fulfills a particularly important mission for the State of Maryland and performs a unique role that has not been performed by any other institution within the USM. Fulfilling its unique mission of primarily focusing on the problems, needs, and aspirations of the people of Baltimore's central city and its immediate metropolitan area, Coppin took over nearby Rosemont Elementary School in 1998, and is the first and only higher education institution in Maryland to manage a public school. A Carnegie Master's (Comprehensive) Colleges and Universities I (MA I) institution, the University is committed to excellence as evidenced by its continued commitment to maintaining accreditations by the National League for Nursing, National Council for Accreditation of Teacher Education, Maryland State Department of Education, Council on Rehabilitation Education, Council on Social Work Education, and Middle States Association of Colleges and Schools.
Delaware State University

Delaware State University is a public, comprehensive, 1890 land-grant institution. The mission of the University is to provide for the people of Delaware, and others who are admitted, a meaningful and relevant education that emphasizes the liberal and professional aspects of higher education. Within this context, the University provides educational opportunities to all qualified citizens of this state and other states at a cost consistent with the economic status of the students as a whole. While recognizing its historical heritage, the University serves a diverse student population with a broad range of programs in instruction, service, and research, so that its graduates will become competent, productive, and contributing citizens. As one of America's most highly respected Historically Black Colleges and Universities, Delaware State aims to be renowned for a standard of academic excellence that prepares our graduates to become the first choice of employers in a global market. The University's physical infrastructure has grown from its 1891 beginning as a 100-acre property with three buildings to a beautiful 400-acre pedestrian campus with over 50 buildings, four outdoor athletic fields, two farm properties in the Kenton and Smyrna areas, two University satellite sites in Wilmington and Georgetown, and a fleet of planes with a base of operation at the Delaware Air Park in Cheswold. The University practices and promotes five core values guiding students, faculty, staff, and administrators: Community, Integrity, Diversity, Scholarship, and Outreach.
Howard University

Named for Civil War General and later Commissioner of the Freedman's Bureau, Oliver Otis Howard, Howard University was founded in 1867. The University charter, as enacted by the United States Congress and approved by President Andrew Johnson, designated Howard University as "a university for the education of youth in the liberal arts and sciences." A Carnegie Level I Research Institution, Howard University is one of only 48 U.S. private, Doctoral/Research-Extensive universities, comprising 12 schools and colleges with approximately 11,000 students who enjoy academic pursuits in more than 120 areas of study leading to undergraduate, graduate, and professional degrees. The University continues to attract the nation's top students and produces more on-campus African American Ph.D.s than any other university in the world. Since 1998, the University has produced a Rhodes Scholar, a Truman Scholar, six Fulbright Scholars, and nine Pickering Fellows. Further, the University is dedicated to attracting and sustaining a cadre of faculty who are, through their teaching and research, committed to the development of distinguished and compassionate graduates and to the quest for solutions to human and social problems in the United States and throughout the world.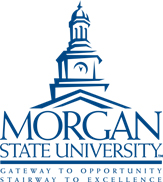 Morgan State University

Founded in 1867 as the Centenary Biblical Institute by the Baltimore Conference of the Methodist Episcopal Church, Morgan State University's original mission was to train young men for the ministry. It was named Morgan College in 1890 in honor of the Reverend Lyttleton Morgan, the first chairman of the Board of Trustees, who donated land to the college. In 1939, Morgan was purchased by the State of Maryland. As a state-supported institution, Morgan State College expanded its mission, which had become teacher training, to a balanced liberal arts education. In 1975, Morgan was designated a university and granted authority to offer doctorates. In 1988, the state legislation designated Morgan State University as Maryland's Public Urban University. Morgan awards more bachelor's degrees to African Americans than any other campus in Maryland, especially in the areas of science and engineering. Morgan has achieved the classification of a Doctoral Research Institution by the Carnegie Foundation's new Classification of Institutions of Higher Education. Morgan now has sixteen doctoral programs and forty-five master's programs. President David Wilson has articulated several ambitious goals for the university to achieve in the next ten years, which include increasing student enrollment to 12,000. In 2012, Morgan's enrollment was just under 8,000 students. Morgan's first-year retention and six-year graduation rates continue to increase. Dr. Wilson's vision for Morgan continues to be, "Growing the future, leading the world!"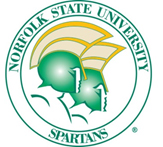 Norfolk State University

Norfolk State University (NSU) was founded in 1935 and at present has a diverse student population of approximately 6,700 students. This historical institution is committed to pursuing its vital role of serving the people of the Hampton Roads area. The mission of NSU is to provide its students with exemplary teaching, scholarship, and outreach in order to empower individuals to maximize their potential, and create life-long learners equipped to be engaged leaders and productive citizens. The university provides outstanding academic programs, innovative research, scholarship, and global outreach that advances the transformative power of education to change lives and communities. The core values of academic excellence, student-centered focus, diversity, integrity and collegiality, and engagement embody the principles, ideals, and beliefs of our students, faculty, staff, and Board of Visitors. These values reflect what is important to all members of the Norfolk State University community.
The University of the District of Columbia

The University of the District of Columbia (UDC) is built upon a rich heritage that dates back to 1851 when Myrtilla Miner founded a "school for colored girls." That school, which eventually evolved into Miner Teachers College in 1929, became a beacon for public higher education in the nation's capital. Miner eventually merged with Wilson Teachers College, originally established for whites, to form the District of Columbia Teachers College in 1955. In 1968, Federal City College, a liberal arts institution, and Washington Technical Institute jointly opened their doors, and in 1976, the three colleges merged to form the University of the District of Columbia (UDC). The David A. Clarke UDC School of Law was added during the 1990s. Today, UDC is the only public institution of higher education in the nation's capitol. As an urban land-grant university, it supports a broad mission of education, research, and community service across all undergraduate and graduate divisions, which include the flagship, a community college (launched in August 2009), and the David A. Clarke School of Law. Together, these form the University System of the District of Columbia. UDC is accredited by the Middle States Association of Colleges and Schools as well as thirteen other accrediting bodies and associations.
The University of Maryland Eastern Shore

"Hawk Pride...Catch It!" serves as the foundation upon which the University of Maryland Eastern Shore was founded on Sept.13,1886. It opened with nine students and three teachers in a single building under the auspices of the Delaware Conference of the Methodist Episcopal Church. In less than a decade, "Princess Anne Academy" became a federally assisted land-grant institution, but confronted numerous challenges and endured much financial adversity. Four decades after opening, the school came under state jurisdiction; the University of Maryland in College Park was the administrative agency. The academy evolved from a secondary-level prep school into a two-year college and eventually a four-year baccalaureate degree-granting institution prior to World War II. After the war, it was renamed Maryland State College, signaling its maturation as a historically black institution. By 1970, the name changed once again to its present designation–UMES. Its governing board accepted responsibility for continuing enhancement of the faculty, facilities, and programs to the level of other public colleges in Maryland. Today, UMES is a research and doctoral-granting institution serving a diverse population of 4,500 students, including more than 200 students and faculty representing more than 50 nations. It continues to provide many first-generation college students with a values-based education geared to professional success and public service. Among its 35 undergraduate majors are agribusiness, aviation science and engineering, hospitality, rehabilitation services, and teacher education. Graduate studies include environmental sciences, pharmacy, and physical therapy and are designed to meet the needs of the Delmarva Peninsula and the world beyond. Hawk Pride...Catch It!
Virginia State University

Virginia State University (VSU) was founded in 1882 as the Virginia Normal and Collegiate Institute, making it the first fully state-supported, four-year institution of higher learning for Blacks in America. Today, Virginia State University is one of the Commonwealth of Virginia's two land-grant institutions and has a student population of over 5600. Led by its 13th president, Dr. Keith T. Miller, the University boasts healthy fiscal management and growth, with a 2010-11 operating budget of over $150 million. The University's academic programs include the "Bridges to Baccalaureate" program for students transferring from two-year colleges who want to major in the sciences, the Honda Campus All-Star Challenge, and the Ronald E. McNair Scholars Program for students planning to pursue doctoral degrees in their chosen field of study. Honors scholarships are also available to entering freshmen, including the Presidential and Provost Scholarships. In 2006, VSU inaugurated the Low Income Families with Talented Students (LIFTS) financial aid program, the first of its kind among HBCUs. Virginia State University offers 52 baccalaureate and master's degree programs and a Certificate of Advanced Study within five schools: The School of Agriculture; The Reginald F. Lewis School of Business; The School of Engineering, Science and Technology; The School of Liberal Arts and Education; and the School of Graduate Studies, Research, and Outreach. Through a challenging academic program, diverse student organizations and exciting extra-curricular activities, Virginia State University encourages students to "build a better world."