Forwarding BSU E-mail to Another Account
If you already have your own personal e-mail account (Yahoo, Google, Hotmail, etc.), you can easily forward your Bowie State University e-mails to it, so you don't miss any important messages. Select the link below and log in with your BSU Account username and password.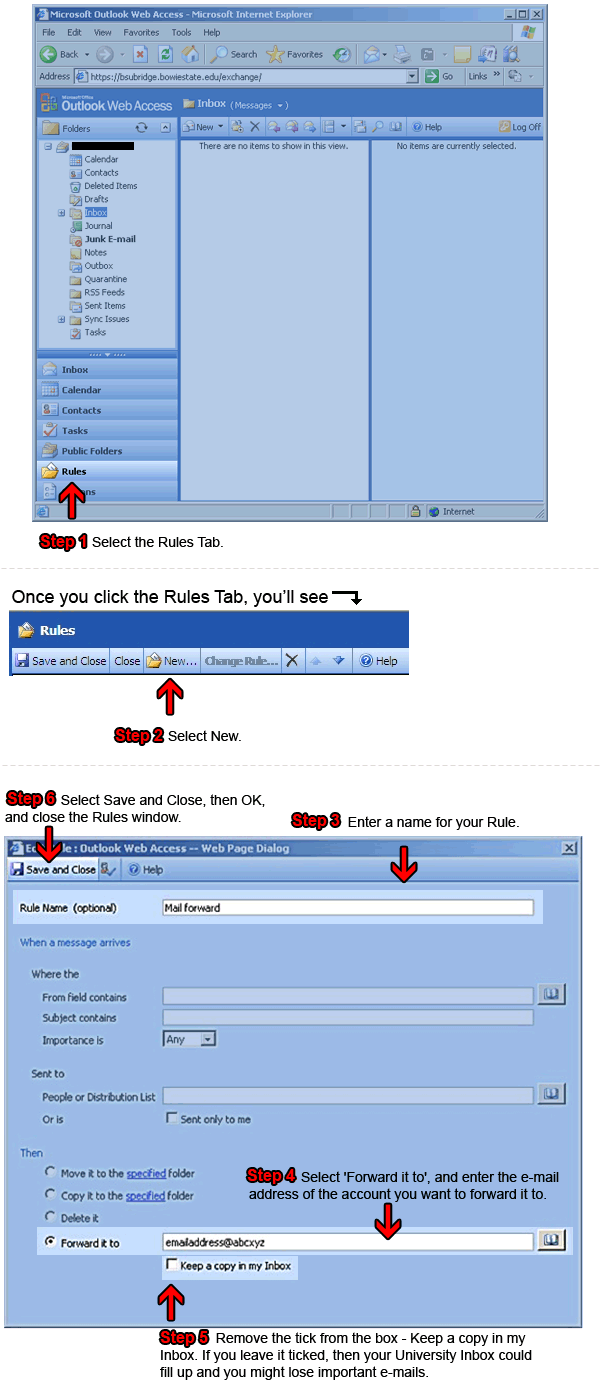 Notes:
You should regularly check your non-Bowie State University account, as it can cause problems if mail is rejected from the other address (e.g. if the Inbox is full).
These e-mails go into your Bowie State University Deleted Items folder. All items more than one week old are deleted from Students' Deleted Items folders, so these mailboxes don't fill up.
If you want to forward your mail to another Bowie State University email address, select it from the global address list by clicking on the book icon, (it won't work if you use the format a.person@wlv.ac.uk).

The University can take no responsibility for the functioning of external mail services, and cannot guarantee that forwarded mail will reach an external service