Sustainability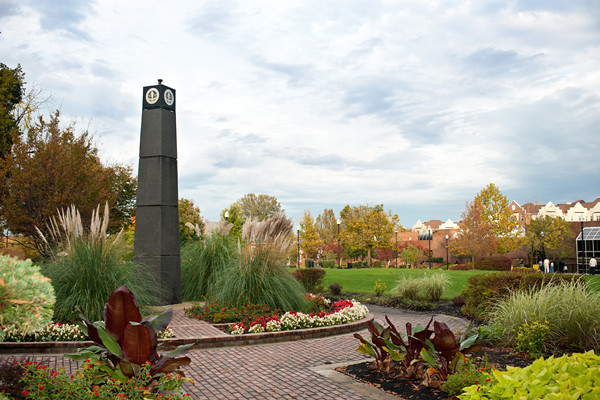 Bowie State University is a community of students, faculty, and staff which embraces the core values of: Excellence, Civility, Integrity, Diversity, and Accountability.
The University is deeply concerned with the scale and speed of global warming and its potential for large-scale, adverse health, social, economic and ecological effects. BSU recognizes the need to reduce the worst impacts of global warming largely caused by humans.
Over the course of several years, the institution has updated campus master plans, conducted an environmental audit, and made material investments in infrastructure. BSU's institutional vision and mission supports the inclusion of sustainability as an institutional goal by reinforcing constituent needs, market demands, and the emerging challenges confronting socioeconomic cultures that serve as an important basis in the University's efforts to develop educational programs and improve student access to instruction.
In this effort, the President, Dr. Mickey Burnim in 2006 established the Climate Commitment Coordinating Committee (C4) to initiate the development of a comprehensive plan to achieve climate neutrality on campus. BSU has already reduced its carbon footprint by 15% since 2007 and the goal is to obtain carbon neutrality by 2019.
Our Core Values include "Excellence and Accountability" and as such we believe that educators and students should explore and engage the challenges that confront regional, national and global communities, using their intellectual and creative capabilities to understand, investigate and solve problems.
BSU's vision is to lead and help develop sustainable practices by educating and by serving as an example. The aim is to be recognized as a leader in operations, teaching, and campus events related to sustainability.
The ongoing vision of Bowie State University's sustainable programs can also be found on the BSU Climate Action Plan as well as the BSU Sustainability Education Plan.
BSU sustainability video