Bowie State University Homecoming 2013
Celebrate your Bulldog pride!
Relive your memories and make new ones as you connect with alumni and students during Homecoming 2013 from Oct. 6-13. Don't miss the parade at Bowie Town Center on Homecoming Day and tailgating with friends before the game. Be ready to cheer as we UNLEASH THE UNTAMED BULLDOG to claim victory against the Chowan University Hawks.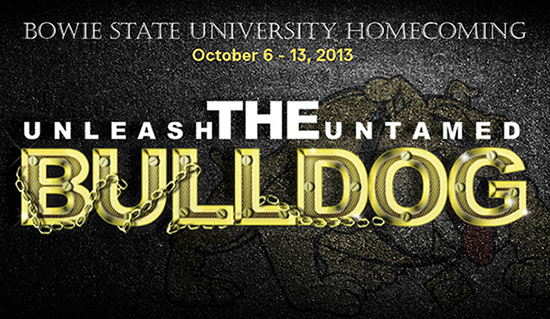 Enjoy a full week of activities for alumni, including:

Homecoming is special for students too:
Homecoming 2013 – Time to show your Bulldog pride!