Department of Natural Sciences
Food Day
Mid-Atlantic Food Recovery Summit & Food Day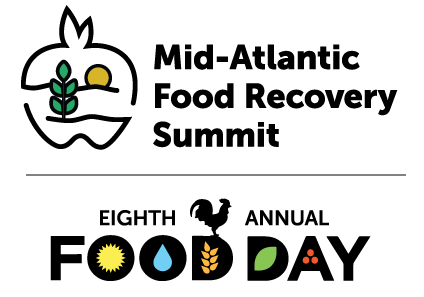 Wednesday, October 24, 2018 8 a.m. - 5:30 p.m. Student Center, Wiseman Ballroom
Bowie State University, 14000 Jericho Park Road, Bowie, MD 20715-9465 (Directions)
The Mid-Atlantic Food Recovery Summit and 8th Annual Bowie State Food Day Symposium is a free event.
Be a part of the continuing conversation about reducing wasted food in the Mid-Atlantic region and beyond. As awareness of the problem of wasted food increases, governments and businesses have developed ambitious goals to avoid surplus food and divert it to its highest and best uses. This summit will explore the magnitude of those goals and what will be needed to achieve them.
Presentations will address:
Gaps in food recovery infrastructure and innovative ways to bridge them
How to scale effective solutions to make meaningful progress toward goals
Strategies for food recovery across different sectors and within rural and urban areas
The summit will bring together a diverse group of stakeholders for information, discussion, and networking, with the aim of increasing food recovery in the Mid-Atlantic region.