Saxbys Experiential Learning Platform
Saxbys at Bowie State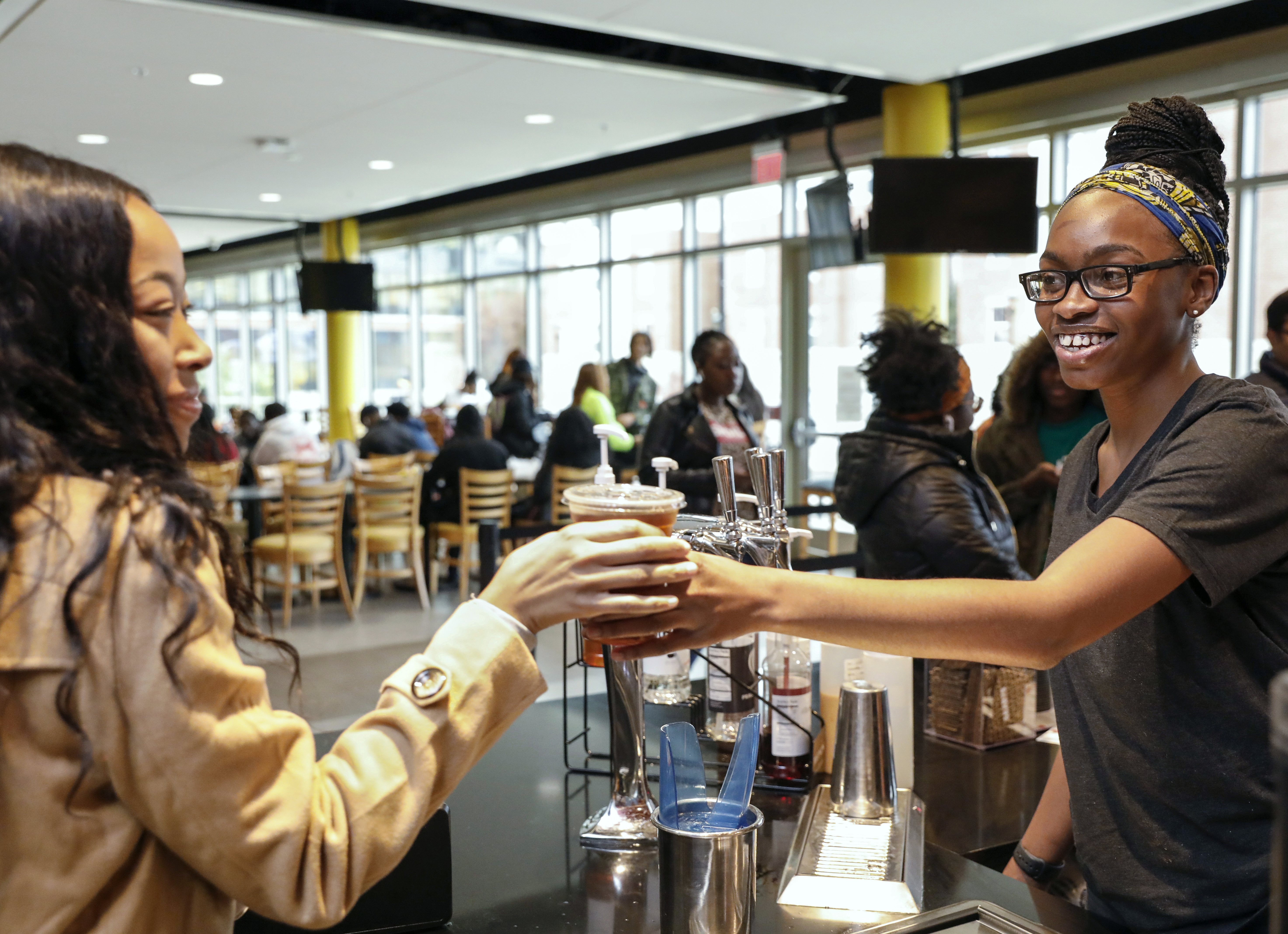 Hours & Location
Monday - Friday: 8 a.m. – 6 p.m.
Saturday & Sunday: 10:30 a.m. – 4 p.m.
Student Center, First Floor Pub
Empowering Students Through Entrepreneurial Experiences
Aspiring student entrepreneurs get to learn firsthand what it's like to run a successful business through the innovative Saxbys Experiential Learning Platform (ELP).
Saxbys, a coffee and social impact company, partnered with Bowie State University to bring this hands-on educational program to the campus. The Saxbys café at Bowie State is exclusively run by a Student Café Executive Officer (CEO) empowered with responsibility to operate a successful business. The Bowie State café, located on the first floor of the Student Center, marks Saxbys' first ELP location outside of Pennsylvania and its first at a historically black college or university (HBCU).
Student Cafe Executive Officer
The Student CEO, selected through a rigorous application process, leads the campus-based business, overseeing all cafe operations, managing peer employees and presenting profit and loss statements monthly to Saxbys' executives. In addition, the Student CEO develops fellow team members into leaders, ideates and implements creative marketing initiatives, strengthens relationships with community organizations and implements change with meaningful social impact outreach. The Student CEO also receives ongoing mentorship, training, wages and bonus opportunities, plus full academic credit for the semester.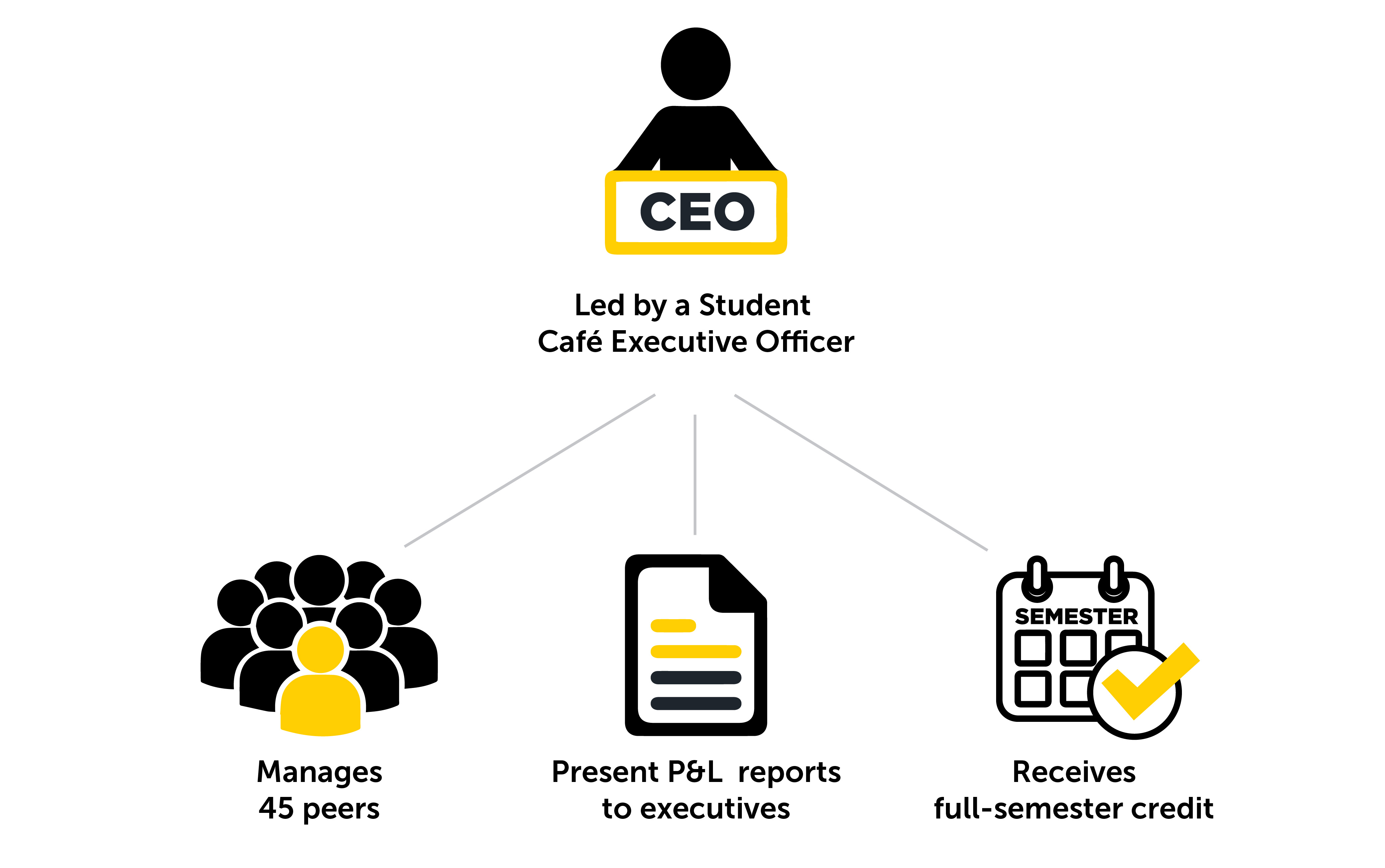 CEO Led by a student Cafe Executive Officer; Manages 45 peers; Present P&L reports to executives; Receives full-semester credit.