Giving BOLDLY Days - Day 2
All Day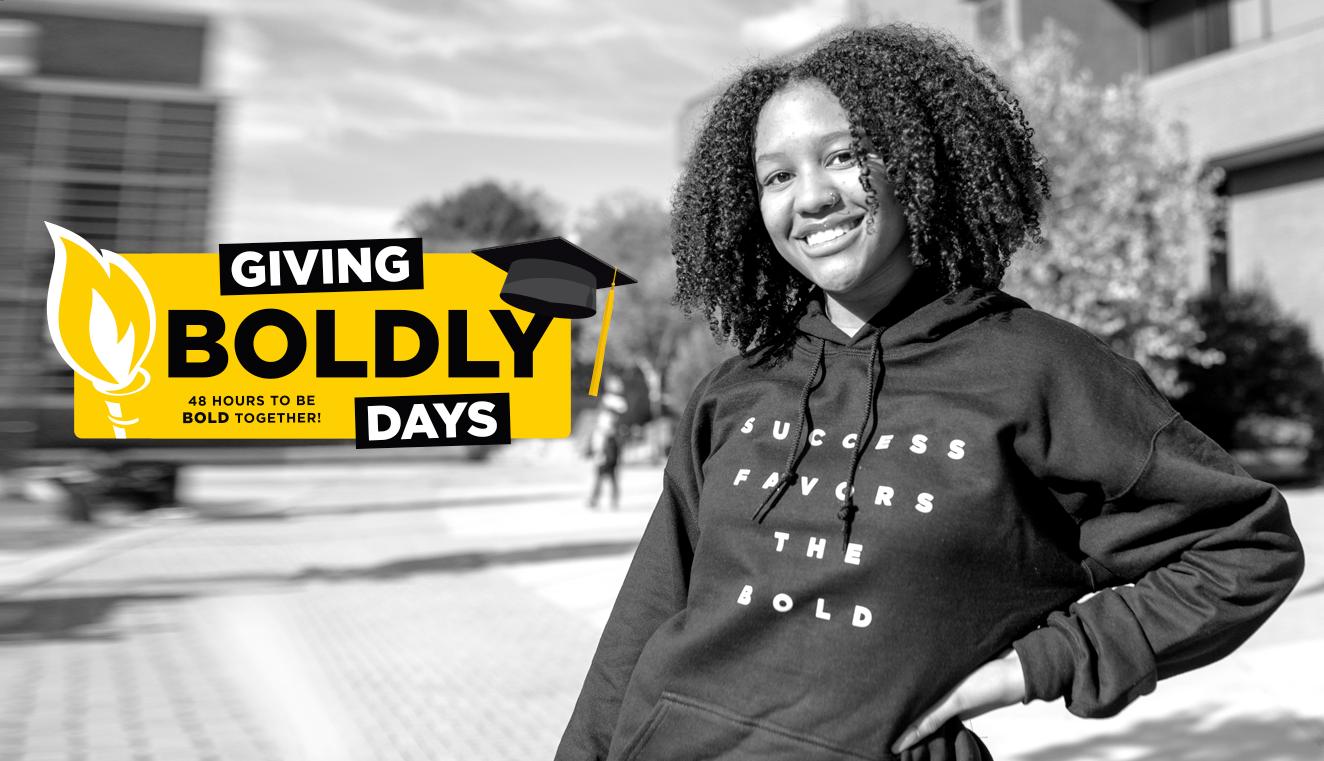 Giving BOLDLY Days is a 48-hour challenge to the entire Bowie State University community to donate BOLDLY.
Our goal is BIG...Raise $50,000 for the BSU Annual Fund (area of greatest need) in 48 hours...so BSU students can persist to graduation.
Anyone can give, but alumni gifts will go twice as far! A #BowieBOLD Donor will match alumni gifts dollar-for-dollar!
We are #BSU4LIFE!
Categories