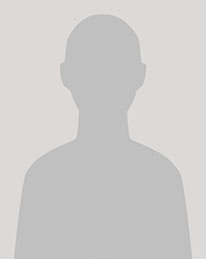 Dr. Azene Zenebe is the Chair of the Management Information Systems Department in the College of Business at Bowie State University. He has been at Bowie State University since 2005. Dr. Zenebe has a Ph. D. in 2005 and Master of Science in Information Systems in 2003 from University of Maryland Baltimore County, a Graduate Certificate in 2007 in Information Systems Security from University of Maryland University College, and a Bachelor of Science in Statistics with computer science minor from Addis Ababa University.
Dr. Zenebe is an experienced practitioner and educator of information systems with over 20 years of experience that includes extensive work in systems analysis, design and development using both the structured and object oriented methods, and using techniques and tools such as UML, MS Visio, SQL Developer Oracle Data Modeler, SQL, PL/SQL and Java. Dr. Zenebe has more than ten years of experience in teaching various undergraduate and graduate courses in information systems including database systems, decision support systems, principles of information systems security, cyber forensics, database systems Security, intrusion detection, digital business and e-commerce, and computer programming with Java.
Dr. Zenebe's research focuses on business intelligence and decision support using data mining and various data representation and inference methods, as well as cyber security threat analysis. Dr. Zenebe has presented and published more than fourteen articles in referred professional conferences and scientific journals. He is also engaging in research in big data analytics using IBM Watson in the cyber security, education and economics application domains.
Dr. Zenebe is the Co-PI for the NSF project: Data Science and Analytics grant . Dr. Zenebe was the Co-PI for the project: The Master of Science in Information Assurance program grant. He was leading the activities of Virtual Lab design, implementation and maintenance using VMWare products. Dr. Zenebe also was the Co-PI for the project: Integrating Usability and Accessibility in Information Assurance Education, funded by the National Science Foundation, Federal Cyber Scholarship for Service Program, Capacity Building Track. He developed several teaching modules and conducted research on the topic. Dr. Zenebe also was the Co-PI for the information assurance capacity building program funded by the DoD.
Capability and Interest Areas for Teaching, research and development:
Data Analytics: Visualization, Descriptive, Predictive, Perspective Analytics, data mining, Machine learning, text mining, social media analytic using analytics systems – Tableau, WEKA, IBM's SPSS, SPSS Modeler, Watson Analytics, Python.
Cyber Security: risk analysis; database security; application security; forensic; and intrusion detection
Business Intelligence: Data Warehouse, OLAP
System development: Requirements specifications, design, development and deployment of solutions for businesses
Database and Programming: Oracle DBMS, SQL, Python, Java, and C++