Commencement
Graduation from Bowie State University is a major milestone in student life that is shared by a university community that has been an integral part of their achievement and growth. View the commencement archives.
Convocation
Bowie State University traditionally holds two convocations annually as the official opening of the academic year to welcome new students in September and the launch of the university's celebration of Black History Month in February. Learn more about convocation at Bowie State.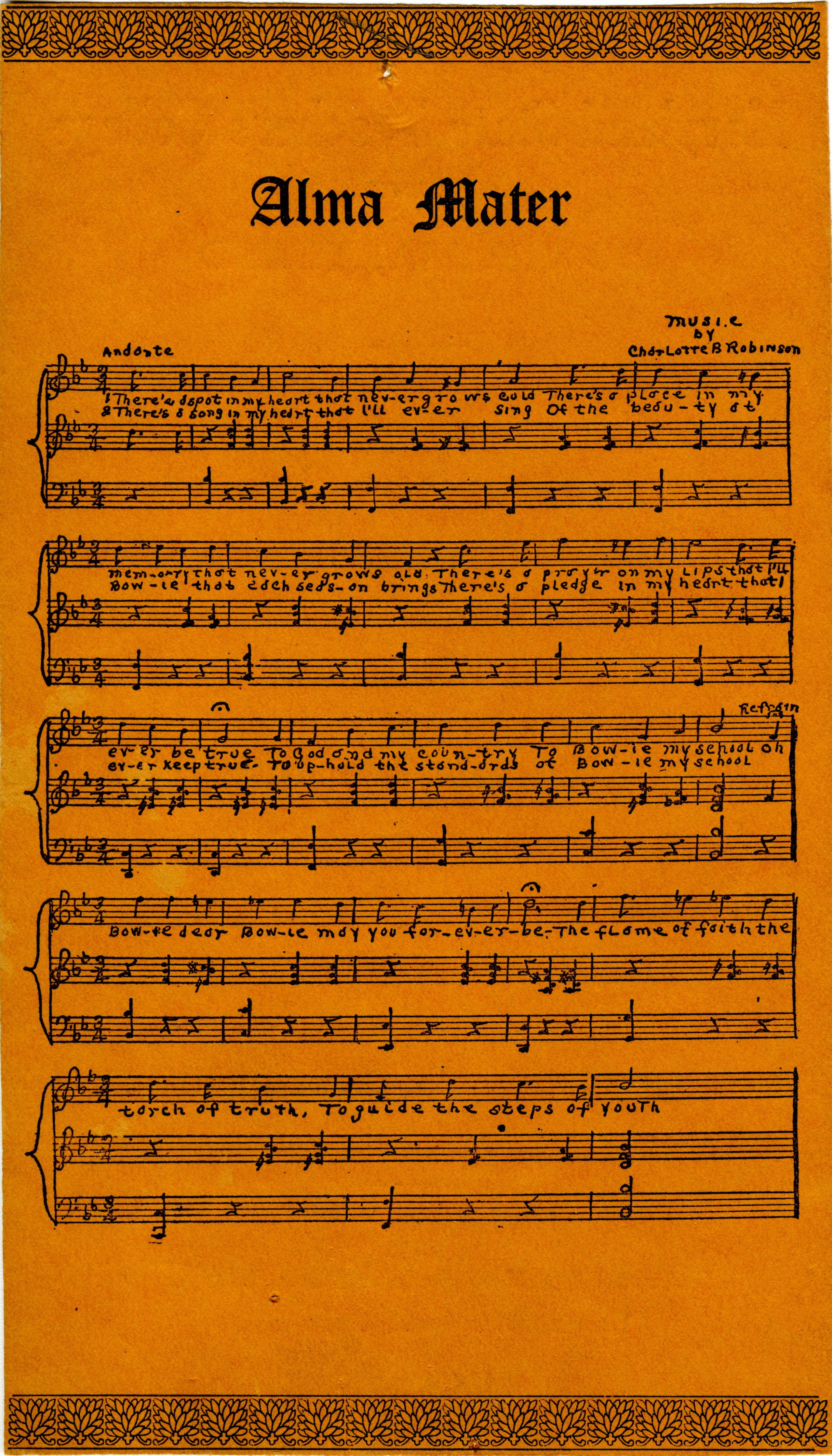 Alma Mater Song
Composed by Charlotte B. Robinson
Published November 1929
There's a spot in my heart that never grows cold
There's a place in my memory that never grows old.
There's a prayer on my lips that I'll ever be true
To God and my country, to Bowie State, my school
Chorus
Oh, Bowie State, dear Bowie State
May you forever be the flame of faith
The torch of truth
To guide the steps of youth.
There's a song in my heart that I'll ever sing
Of the beauties of Bowie State that each season brings.
There's a pledge in my heart, that I'll ever keep true
To uphold the standards of Bowie State, my school.
The 1929-30 Announcement and Catalogue displayed to the left shows the Alma Mater song, written by Charlotte B. Robinson. She taught music here for more than 30 years. Her version of the song continues to be the official Alma Mater for Bowie State University today.