About the College of Business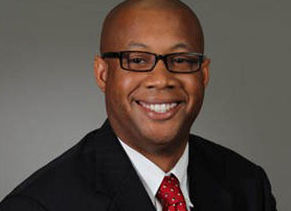 From Dean Lawrence McNeil
It is with great pleasure that I support your academic journey at Bowie State University's College of Business. As Dean, I want you to be successful and graduate into the career of your dreams. The College of Business promises to provide you with the skills necessary for a rewarding career in corporate America, government, non-profits, or as an entrepreneur. We boast a career-oriented and experiential approach to learning. As the global education community recovers from the disruptions of the Covid-19 pandemic, during your academic journey, you'll have the ability to select from a wide array of high-quality, in-person courses. We also recognize the continued demand for online learning. We, therefore, offer a smaller subset of online and hybrid courses at the undergraduate and graduate level.
The College of Business offers nine undergraduate concentrations and four graduate programs. Within our classrooms, you'll encounter engaging faculty dedicated to your intellectual development. They will challenge your thinking, provide a safe space for learning, and offer opportunities for applied educational experiences. Our faculty's demonstrable commitment to your success is strong and I encourage you to leverage their discipline knowledge and decades-long industry experience. We also take pride in the close relationships our faculty and staff have with local, national, and global organizations. These relationships result in numerous opportunities that include internships, research, study abroad, service learning, and post-graduate employment.
The College of Business is proudly accredited by the Accreditation Council for Business Schools and Programs (ACBSP). The advantage of this designation for students means your education is rooted in a student-centered curriculum which must be measured and continuously improved. ACBSP also requires a standard of research-based teaching methodologies and maintains high criteria for faculty performance. According to ACBSP, additional student advantages include:
Easy transfer of credits
Access to Entrepreneurial Initiatives
Prominence with Regulatory Agencies
Membership and Connection
Leadership Recognition
Career Resource Office
In collaboration with the university's Career Development Center, the College of Business maintains a standalone Career Resources Office (CRO). The mission of the CRO is to improve student success by empowering students with the necessary tools to acquire and complete high-quality internships within for-profit and non-profit businesses, government agencies, and other entities. The CRO provides a plethora of professional development resources to support your efforts in navigating your career path, including resources for resume writing, building cover letters, and interview support. All students should take the following steps to maintain awareness about internships, jobs, and professional development events and activities:
Code of Conduct
All BSU staff and faculty are held to high standards of professional conduct. In turn, Bowie State University and the College of Business have equally high expectations for your behavior and standards of personal responsibility within the classroom and throughout all areas of campus. For any questions about the BSU Code of Conduct, visit the Office of Student Conduct and Community Standards website.

As we progress through each semester, I ask that you seek support from the myriad campus resources and student services available. Seeking help during difficult or stressful times is strongly encouraged.

Again, I wish you much success during this semester and beyond.

GO BULLDOGS!