Take a Knee: Pursuing Racial and Social Justice in Sports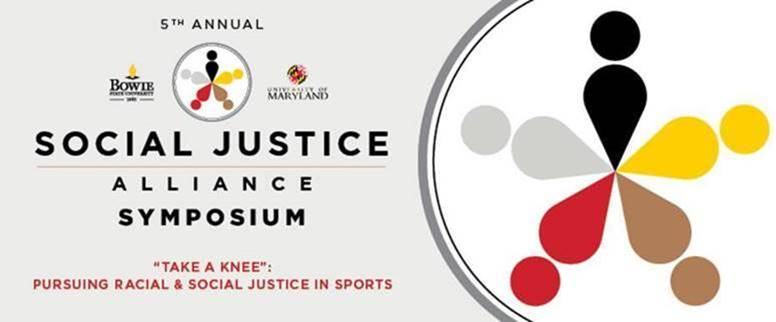 2023 Spring Symposium
Friday, April 28, 2023
10 a.m. - 2:30 p.m.
Bowie State University
The 2023 symposium looks to build on the legacy and momentum of the Social Justice Alliance by exploring the intersections of social justice and athletics. A panel discussion will address racial injustice and inequity and help participants develop tools and strategies to advance racial justice and healing. Campus and community leaders will also be honored at the symposium for their commitment to social justice and activism.
The Social Justice Alliance continues to honor the legacy of BSU student 1st Lt. Richard W. Collins III, who was murdered in 2017 by a UMD student.
Hosted by the BSU/UMD Social Justice Alliance and the 2nd Lieutenant Richard W. Collins III Foundation.
Athletic Panel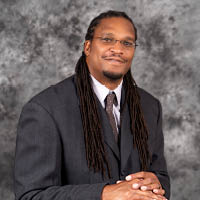 Etan Thomas (born April 1, 1978) is an American former professional basketball player who played for the Washington Wizards, Oklahoma City Thunder, and Atlanta Hawks of the National Basketball Association (NBA). He is also a published poet, freelance writer, activist, and motivational speaker, as well as a co-host of Centers of Attention, a sports talk show on ESPN Radio Syracuse in Syracuse, New York, alongside former professional basketball player Danny Schayes. In his book, More Than an Athlete, Thomas discusses how the National Collegiate Athletic Association (NCAA) runs as a business, and not to the service of the student athletes. After his wife was injured in college, the NCAA fought to take away her scholarship, and therefore, her ability to pay for and attend college. He points out the hypocrisy in an organization who makes billions a year and claims that there is not enough funding available for their main sources of profit, the athletes.
---
Owner of the Dominique Dawes Gymnastics & Ninja Academies, Dominique Dawes opened the gyms to continue her commitment to developing a healthy and compassionate culture in the sport of gymnastics. Her first academy opened in the midst of a global pandemic, July 2020 and her second location is slated to open in early 2023. Dawes also holds minority ownership of the Washington Spirit of the National Women's Soccer League, and served as the co-chair of the President's Council for Fitness, Sports and Nutrition under the Obama administration alongside Drew Brees. Alongside LeBron James and Maverick Carter, she recently served as Executive Producer of the Peacock docu-series "Golden", the journey of USA's elite gymnasts on the road to the Tokyo Olympics, which has been nominated for a Sports Emmy.
Dawes holds her degree from the University of Maryland and was inducted into UMD's prestigious Hall of Fame in 2022. In 2023, her hometown of Montgomery County, Maryland will honor her career and legacy with a life size statue to continue inspiring the next generation to follow in her footsteps.
As a wife, mother of four, Olympian and business owner, Dominique Dawes has transcended the world of sports, politics, entertainment and culture.
---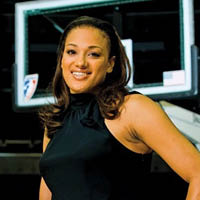 An nine-year WNBA veteran and the second overall pick in the 2009 WNBA Draft, Marissa Coleman has completed five seasons with the Indiana Fever. She spent her first five WNBA seasons with Washington and Los Angeles. Coleman is a versatile combo guard who can score, defend, push tempo and shoot the 3-pointer. She led Maryland to a national championship in 2006 and has bolstered the Indiana backcourt with size, strength and versatility.
Coleman was a postseason hero in 2015, twice helping the Fever advance to the WNBA Finals with five 3-pointers in decisive Game 3 efforts at Chicago and New York. She has played at least 32 regular season games during each of the past eight seasons, and appeared in the playoffs in 7 of 9 WNBA seasons. Coleman surpassed the 2,000-point barrier for her career, during the same 2017 season in which she became the 11th player to accumulate 1,000 points in a Fever uniform. She is 55 rebounds shy of 1,000 in her career.
She participated in the Women's March in Washington, D.C., in January 2017, and opened a Mellow Mushroom pizza restaurant in Roanoke, Va., with former LA Sparks teammate Alana Beard in November 2016.
---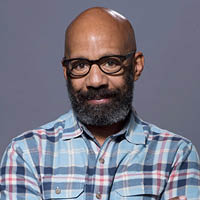 Kevin Blackistone (born October 17, 1959) is an American sports journalist and professor for Philip Merrill College of Journalism at the University of Maryland, as well as a frequent panelist for ESPN's Around the Horn. On radio, he appears as a frequent guest co-host on the Sports Reporters on DC's ESPN980. As of May 6, 2019, Blackistone has 301 wins on ESPN's Around the Horn television show. In August 2008, he accepted the position of the Shirley Povich chair of the Philip Merrill College of Journalism at the University of Maryland, where he now teaches sports journalism. In addition to his teaching position and his frequent appearances on Around the Horn, Blackistone delivers analysis on sports for the PBS News Hour from time to time.
---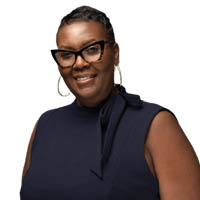 Tonia Walker is the Senior Associate Commissioner for Strategic Communications & External Operations/Primary Liaison for SWA, Walker was named the 2022 Nike NAIA Division II Administrator of the Year by Women Leaders in College Sports (formerly NACWAA) and she was named the 2016 NCAA Division II Administrator of the Year. In 2008, Walker was the NACWAA recipient of the Nell Jackson Award, which is bestowed to an athletic administrator who exemplifies the qualities of Dr. Nell Jackson. Walker is also a 2004 graduate of the NACWAA/HERS Institute and 2005 NACWAA Executive Institute, serving to enhance opportunities for women to move into positions as athletics directors or conference commissioners. Walker is a 2017 graduate of Leadership Winston-Salem and is committed to community engagement and leadership.
---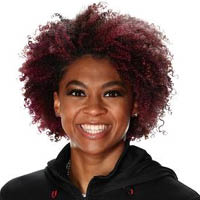 UMD Student Athlete - Rainelle Jones from Oxon Hill, MD - Graduate Student African-American Studies Major and Earned a Bachelor's Degree in American Studies. While becoming a Two Time NCAA Blocking Champion and All-Conference (2021/2022). Rainelle has recently surpassed the Program record Blocks as a Middle Blocker for the Maryland volleyball team.
While being a part of the BigTen Equality Coalition Group dedicated to constructively and collectively recognizing and eliminating racism and hate in our society by creating resources for inclusion, empowerment and accountability.
Rainelle is currently a professional overseas volleyball player and the first American on her previous Italian team.
---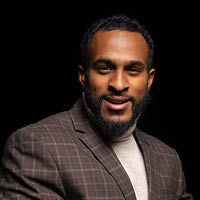 BSU Student Athlete- Zion Tyler, Senior History Major from Silver Spring, MD. Zion is member of the BSU Social Justice Alliance Student Advisory Board, Kappa Alpha Psi Fraternity and a former Member of the BSU Men's BSU Track & Field team.
Leadership Panel
Dr. Aminta H. Breaux has served as the visionary 10th president of Bowie State University since July 2017, bringing more than 30 years of diverse higher education leadership experience to the position. As president, she is committed to ensuring that every student at Bowie State University develops an entrepreneurial mindset to achieve success in the rapidly changing workplace and communities. She is dedicated to building on the legacy and rich history of Maryland's oldest historically black university with a strategic focus on ensuring the long-term viability of the institution. Dr. Breaux is a leading voice in 21st century education, and because of her extensive knowledge and expertise, she has been tapped to serve in multiple leadership roles. She was appointed to the President's Board of Advisors on Historically Black Colleges and Universities and the Governor's P-20 Leadership Council of Maryland. She also sits on the board of directors of the Greater Prince George's Business Roundtable, the Prince George's County Chamber of Commerce and the University of Maryland Capital Region Health. She also serves as chair of Board of Directors for the Central Intercollegiate Athletic Association, and is also a member of the Board of Trustees of the Strada Education Network.

Previously, Dr. Breaux served as vice president for advancement for Millersville University, where she oversaw fundraising, alumni engagement, event management, and external relations. She had served as vice president for student affairs at Millersville, leading several student-centered areas. She also held administrative positions at University of the Sciences in Philadelphia and Drexel University after beginning in higher education at the University of Pennsylvania. She earned a doctorate in counseling psychology from Temple University, a master's degree in psychological services in education from the University of Pennsylvania and a bachelor's degree in psychology from Temple University. She is also a graduate of the Harvard Institute for Executive Management and the American Association for State Colleges and Universities Millennium Leadership Institute.
---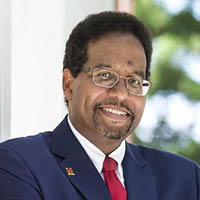 President Darryll J. Pines serves as president of the University of Maryland as well as the Glenn L. Martin Professor of Aerospace Engineering. In recognition of his contributions to the field, Pines was named a fellow of the American Institute of Aeronautics and Astronautics, American Society of Mechanical Engineers and Institute of Physics. He chairs the Engineering Advisory Committee for NSF's Engineering Directorate and sits on the Board of Trustees for Underwriters Laboratory not-for-profit arm. Pines received a B.S. in mechanical engineering from the University of California, Berkeley. He earned M.S. and Ph.D. degrees in mechanical engineering from the Massachusetts Institute of Technology.
---
Clyde Doughty, Jr. began his tenure as Director of Intercollegiate Athletics at Bowie State University in January of 2015. In 2018 Doughty was elevated to Vice President for Intercollegiate Athletics and Recreation. Prior to that he spent 38 years at New York Institute of Technology as a Division II student-athlete and athletic administrator.
---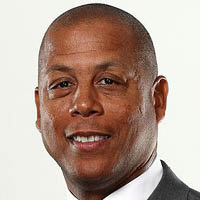 Athletic Director Damon Evans was named the Barry P. Gossett Director of Athletics for the University of Maryland on June 25, 2018. He oversees a department with 20 varsity sports and 500 student-athletes, a full-time staff of more than 200, and an annual budget of $95 million. Evans' philosophy of success for Maryland Athletics is based on the concept of "One Maryland," a vision to unify the entire Maryland community to achieve unparalleled success in College Park.
---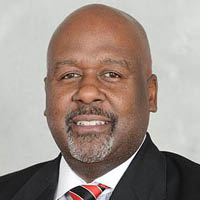 Coach Michael Locksley returned home to become the University of Maryland's 37th head football coach in December 2018. Locksley, a Washington, D.C. native with deep personal and professional connections to the area, has 30 years of coaching experience and 2022 will be his 14th season with the Terps over three separate stints at Maryland. August 2020, Locksley announced the formation of the National Coalition of Minority Football Coaches (NCMFC). The NCMFC was formed as a multi-pronged effort to remove roadblocks, increase awareness and spur action toward fair and equitable hiring at all levels of football. The non-profit organization seeks to prepare, promote and produce qualified minority coaches to ascend in the ranks of college and professional football.
---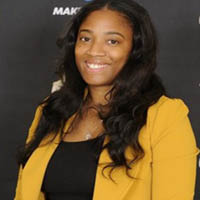 The 2022-23 campaign was Shadae Swan's eighth season at the helm of the Bowie State University Lady Bulldogs. Swan is the 9th Women's Basketball Coach in program history. Swan believes, "basketball is more than a sport. It is an instrument that enhances physical endurance, leadership, sportsmanship, time management, respect, loyalty and honesty which are all essential to becoming a successful professional."
During her time, she has brought stability and shifted the culture of the program. She has developed a program designed to broaden the basketball knowledge and skill set of student-athletes while enabling students to become critical, diverse and effective leaders on and off the court. Having an extensive educational background, Swan places a huge emphasis on academics. Under her leadership, the cumulative grade point average, retention and graduation rates have consistently moved in an upwards direction.