Featured Winning Women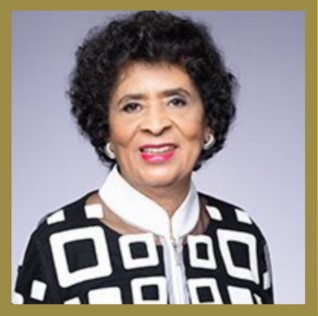 Dr. Thelma Daley ('46)
Dr. Thelma Daley is a world changer and history maker! She has given her talent, intellect and capacity to help to shape the field of education and counseling. She has also given her time, talent and treasure to enhance Bowie State University, as well as other national institutions.
She has led several national organizations, including but not limited to: Delta Sigma Theta Sorority, Inc.; The United Negro College Fund; The American School Counseling Association; WIN (Women in the NAACP); as well as The Coalition of 100 Black Women.
In addition to receiving her undergraduate degree from BSU, Dr. Daley received a Master's in Counseling and Personnel Administration from New York University and a Doctorate of Education in Counseling from the George Washington University.
Latasha C. Gatling ('02)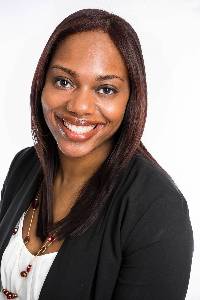 Latasha C. Gatling attended Bowie State University where she was involved in the Student Government Association and joined Alpha Kappa Alpha Sorority, Inc. She graduated from BSU in 2002 with a bachelor's degree in history and government and a minor in Pan African Studies. She went on to attend Morgan State University where she earned her Master's of Arts in History.
Ms. Gatling pursued a career as a historian and college professor. In 2008, she was elected as Councilmember at Large for the City of Seat Pleasant, and at that time, was the youngest to be elected in the city, as well as serve as council president. From 2013-2022, she worked as the city administrator/city manager for the City of Seat Pleasant, Mount Rainier and New Carrollton.
Ms. Gatling is the founder of 4.10boutique, a clothing company that specializes in creating custom apparel. In 2017, 4.10boutique acquired its first intellectual property license for an international organization. It has since acquired intellectual property licenses for several international and national organizations, as well as colleges and universities. 4.10boutique also manufactures apparel for businesses, schools, and individuals.
Ms. Gatling recently established The Latasha Gatling & 4.10 Boutique Endowment that benefits students majoring in history and government at Bowie State.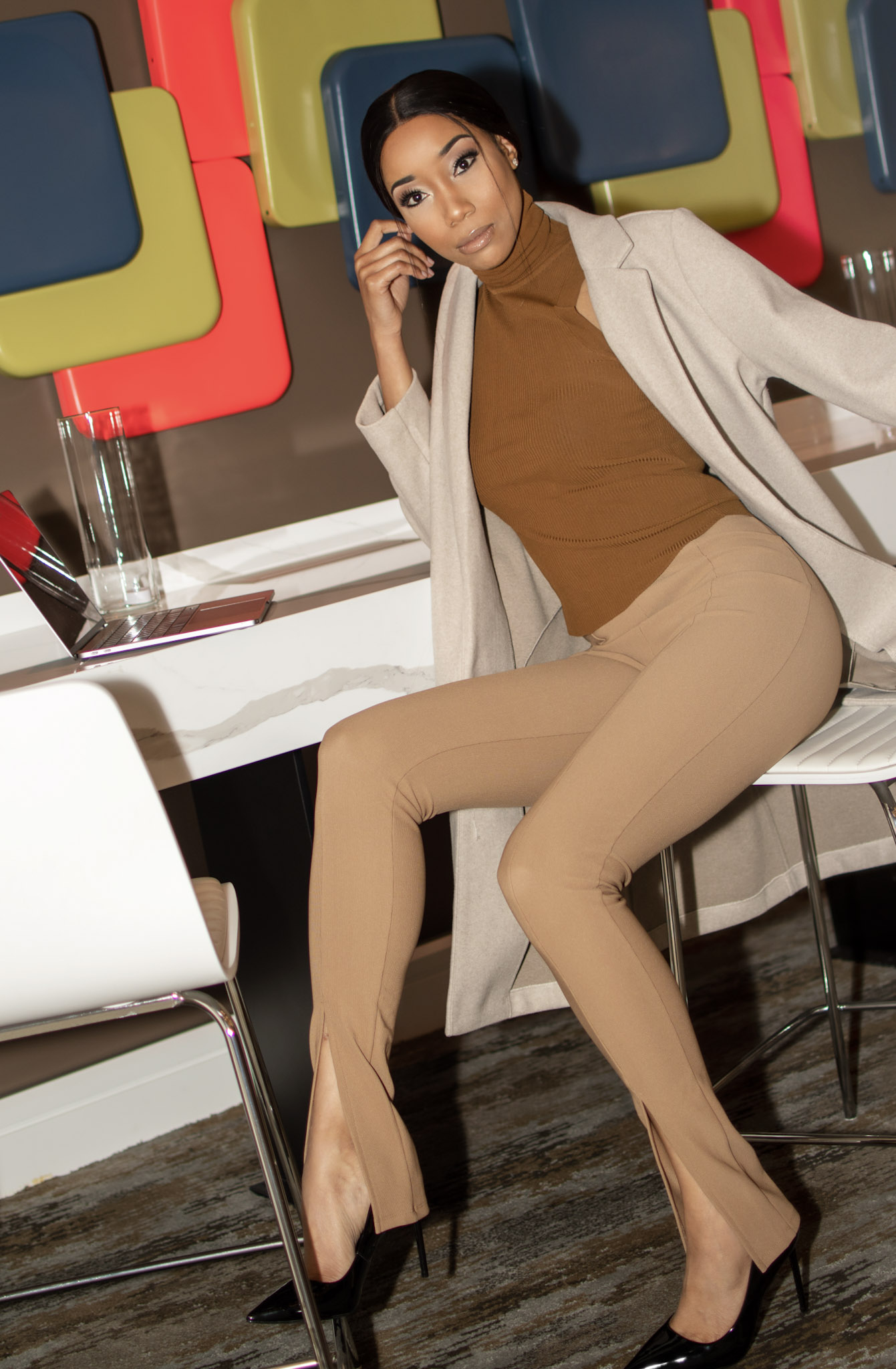 Trina Quirindongo ('14)
DC native and proud alumna of Bowie State University, Trina Quirindongo (pronounced, KAREN - DAWN - GO), has a desire to impact the world by igniting small yet powerful conversations with anyone she comes in contact with. She leads through compassion and commitment, which is why during her matriculation at Bowie State, she served as a campus tour guide, residential assistant and the senior class president. Her career has spanned from business banker for the past eight years while simultaneously serving in the United States DC Air National Guard. She is a loving mother to her 9 year old daughter Jade, whom she recently co-authored a kid friendly travel book by the title of Mommy and Me Take Flight. Trina is proof that shattering glass ceilings and rising above mediocrity is attainable no matter the obstacle.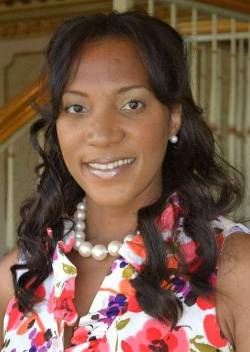 Dr. Andrea (Allen) Wiggins ('01)
Dr. Andrea (Allen) Wiggins assists in safeguarding the Homeland from weapons of mass destruction (WMD) terrorism through projects to enhance and implement capabilities to prepare, prevent, mitigate and respond to WMD threats. Understanding chemical and biological (CB) threats moving through an urban environment is critical in the protection of the nation. Dr. Wiggins recently received the 2022 Under Secretary's Pinnacle Award for Mission Excellence for the Science and Technology Directorate at the Department of Homeland Security for her efforts within the CB defense sector.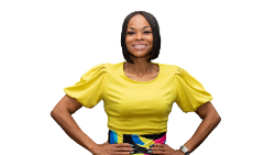 Dr. Joi Brown ('06)
Dr. Joi Brown is educating, equipping, and empowering people and organizations as an HR Director. Dr. Brown is a proud 2006 BSU alumna who earned a Master's in Human Resource Development. She is currently an Adjunct Professor teaching future HR practitioners. She has over 25 years of human resource development and management expertise in the Federal Government. She inspires her students through her story that BSU prepared and equipped her for a successful career as an HR Practitioner. Dr. Brown serves as the Chief Executive Officer of 3EEE Consulting, offerin
g coaching, conversations, and workshops in career and entrepreneur development, conflict resolution, goal setting, health and wellness, leadership development, and personal and professional branding. As an empowerment speaker, she has been a part of various podcasts, conferences, and tours. Dr. Brown has received numerous awards and accolades, including the 2023 Phenomenal Women Award. Dr. Brown is walking in her purpose to educate, equip, and empower others to their greatness and she attributes her time at Bowie State University to her success.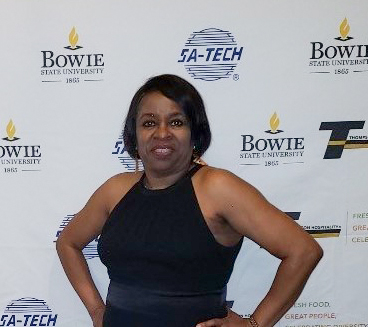 Angela Brock ('81)
When it comes to management, Angela believes in leading by example. This native Washingtonian and Bowie Statealumnahas maintained a strong and welcoming business in Washington, DC since 2005.In August of this year, herRita's Water Ice franchisewillcelebrate 15 years of success."Serving happiness, community involvement, and employing our rising youth, is a passion that yields great assets."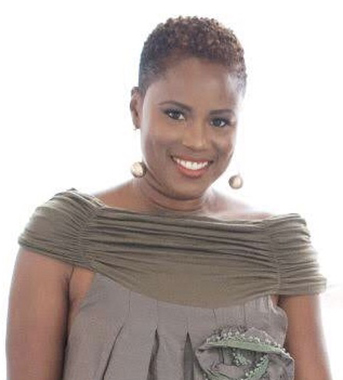 Danita Brooks ('95)
Danita Lynne Brooks started her career as a high school and college English composition teacher. She learned American Sign Language and founded English & Sign Language Masters, LLC, (ESLM), which provides interpreting services, diversity workshops, and editing services. In 2019, she published a book, "The Other Side of Unforgiveness," and strives to connect people culturally, linguistically, and emotionally so we can all live full lives…together. #LiveLoveForgive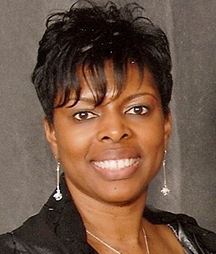 Stephanie L. Bynum ('92)

Stephanie L. Bynum, affectionately known as Pastor Stephanie, is co-founder and pastor of Shekinah Glory Deliverance Church in Fort Washington, MD. Under her leadership, she started Radiant Unstoppable Believers Inspiring Encouraging Sisters (RUBIES) Ministry, with a mission to teach, inspire, encourage, help, train, and assist ALL women. She is a mentor, speaker, and teacher who encourages others to live a life of purpose.
Pastor Stephanie is also employed as an IT specialist with the Department of Defense; an adjunct professor at Bowie State University; owner of ADT Cleaning Solutions; and a successful real estate agent in Maryland for more than 15 years. She is married to Apostle Dwight Bynum and they have three adult children.
Angela Dingle ('97)
Angela Dingle published "Discovering Your Girl Powers," a business leadership book based on research and successful leaders' insights. In it, Angela offers 10 strategies for building confidence, charisma and credibility. "This book offers some great advice for tapping into leadership skills that goes beyond simply being business savvy." - D. Wheeler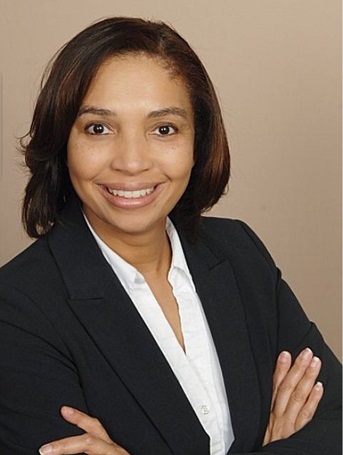 Toyan Espeut ('93)
Toyan Espeut is a prominent leader in the technology industry. She has led high performing sales teams for start-ups and publicly traded software companies locally, in Silicon Valley and Seattle. Toyan also serves on the Technology Business Management (TBM) Council where she promotes women and diversity in tech along with educating students on STEM career paths.
Her tip for success: "Know your value and how to apply that value in solving a problem. When you do, you can literally create your own opportunities!"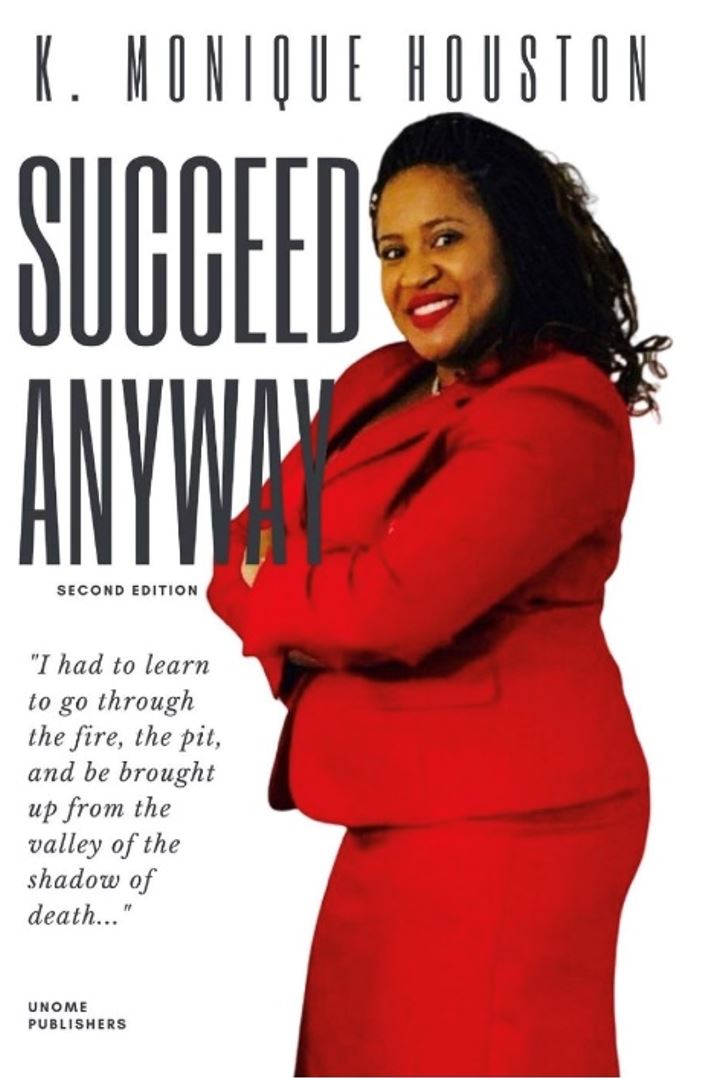 Kisha Houston ('00)
Kisha Houston published Succeed Anyway, a new book about overcoming mental illness, relationship issues, and low self-awareness to succeed anyway. "I had to learn to go through the fire, the pit, and be brought up from the valley of the shadow of death…"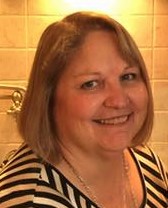 Patricia Pitonyak ('81)
Patricia Pitonyak recently created a business to help people dealing with grief, especially moms like her who have lost children. Pitonyak lost her beautiful teenage daughter 12 years ago. Through that experience, she has learned how to still see wonder and grace in the world. To learn more, visit wonderandgracelifecoaching.com.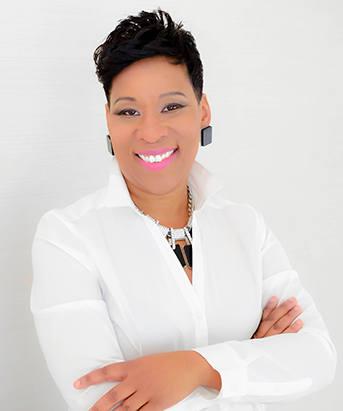 Regina Robinson ('00)
With more than 15 years of experience, Regina Robinson is sought after as an expert and thought leader in the field of education. She is a global speaker, best-selling author, and college coach. Regina provides education strategies and accountability for middle school through college students, as she empowers them to connect their vision to a future plan of action. Regina prides herself on providing families with step-by-step guidance to "Winning the Game of College Admissions" in their efforts to identify the right college fit socially, academically and financially.