The bulldog athletic mark should only be used in context of our athletic teams. When printed conventionally, it should be reproduced in full color, PMS 116, or black.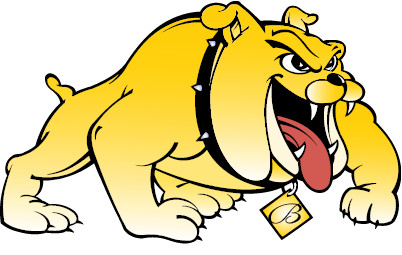 Full-Color Version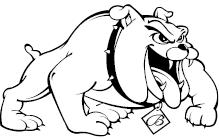 Single-Color Version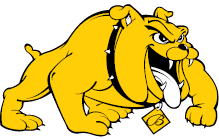 Two-Color Version
Do not use the BSU athletic mark for anything other than promoting our athletic teams. The mark is not a logo and should never be used as a substitute for the BSU logo.
Do not adjust the color or illustration of the athletic mark in any way.
Acceptable Use
Athletic fields and courts, athletic uniforms, fan apparel, and athletic promotional materials (such as flyers, posters, and other similar applications).
Unacceptable Use
Official documents, commencement materials, folders, campus signage (other than athletic-specific locations), collateral brochures, advertising, and other similar applications.