The Bowie State University official seal should appear only on official Bowie State University documents and print materials. When printed conventionally, it should be reproduced in full color, PMS 116, or metallic gold foil, or used as a background graphic at no more than 15% of the solid color. It also may be embossed for certain applications.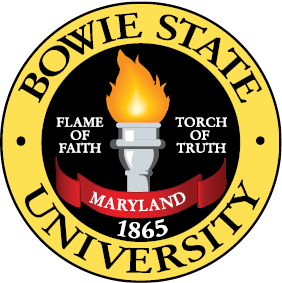 Full-Color Version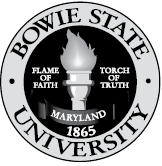 Grayscale Version
Single-Color Version
Do not use the BSU seal for anything other than official, institutional purposes. The seal is not a logo and should never be used as a substitute for the BSU logo.
Do not adjust the colors, graphic elements, or typography of the seal in any way.
Acceptable Use
Presidential documents, commencement materials, background image on official documents (such as checks, receipts, and diplomas).
Unacceptable Use
Folders, vehicles, signs, napkins, displays, flyers, collateral brochures, advertising, and other similar applications.