Accelerated Tech Degrees for Veterans
Build Your Expertise in Information Technology, Computing, Cybersecurity & Related Fields
Bowie State University is preparing veterans to enter in-demand technology fields by offering fast-tracked degree programs for those who have served our country.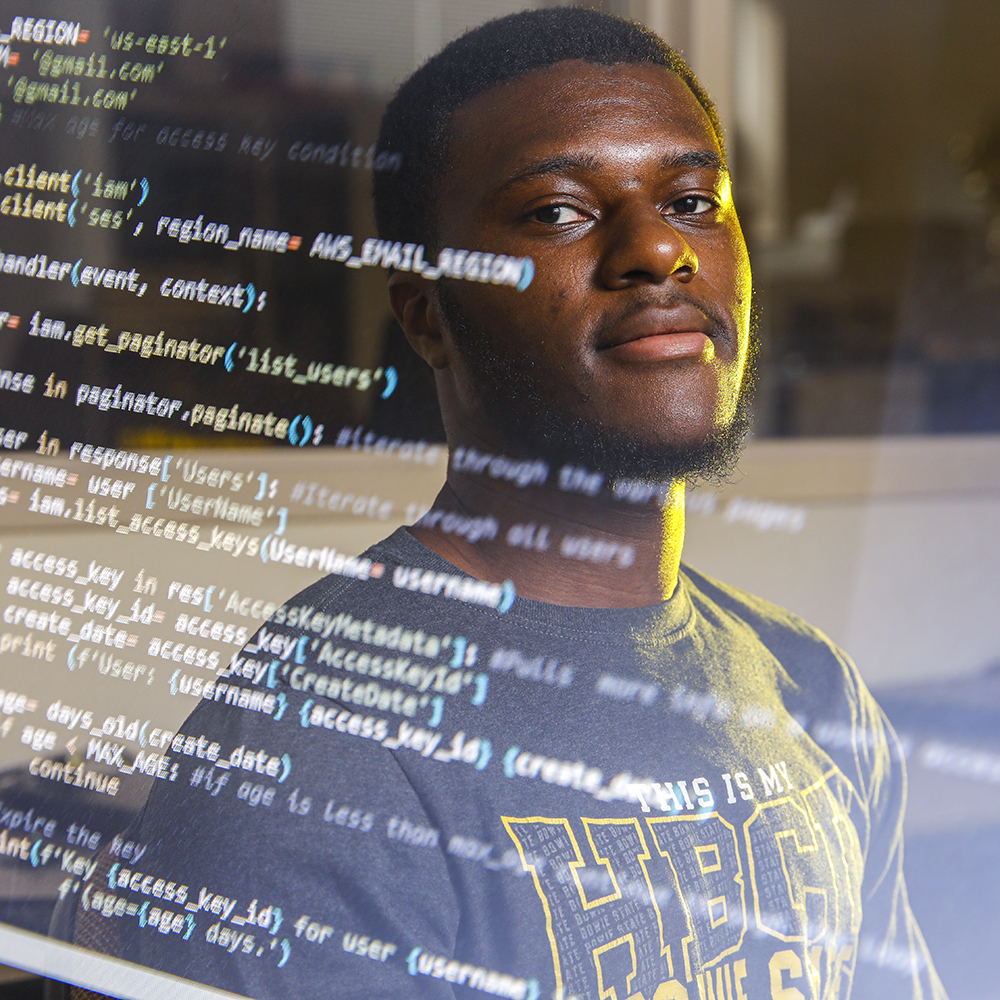 Through the Building Capacity for Vets program, veterans can earn a bachelor's degree in Computer Technology or Computer Science in just three years. Our innovative programs are recognized by the National Security Agency and the Department of Homeland Security as models of excellence. As the technology sector rapidly grows, BSU's expert faculty combine their forward-thinking curriculum and hands-on learning opportunities to teach veterans the specific skills needed to enter the workforce right after graduation.
Veterans in these innovative programs will:
Earn a Bachelor of Science degree in three years.
Students will complete their customized program of study in Computer Science or Computer Technology in as little as 36 months.

Gain academic credit for life experience.
Our Portfolio Program allows veterans to use their prior work and military experience to satisfy course requirements.
Build the foundation for a successful tech career.
Recent BSU graduates have gone on to work for companies like Google, Microsoft, IBM, the Department of Defense and Lockheed Martin.
Apply now and start classes in Fall 2022.
When submitting the Bowie State University application for admission, be sure to choose Computer Science or Computer Technology in the "Your Plans" section and indicate that you are a veteran in the "Military Service" section.
Questions?
Contact Samuel Yego, Admissions Counselor,
syego@bowiestate.edu