Department of Computer Science
Computer Science (M.S.)
Hone Your Skills to Spark Innovation
Cybersecurity Education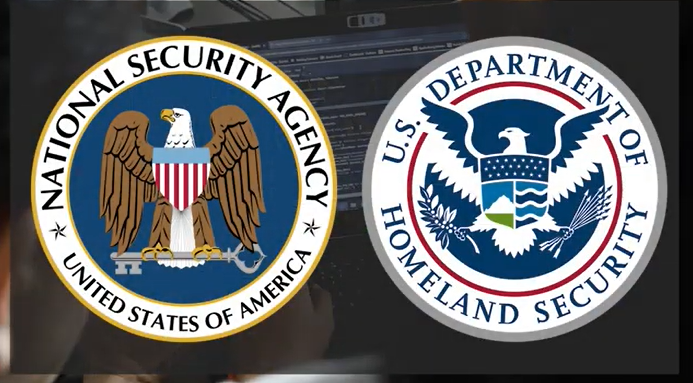 The gap between the real world and the virtual world grows smaller and smaller with each passing year. It's easy to fall behind, unless you have an advanced degree from Bowie State. The Master of Science in computer science helps you develop a strong scientific and technical foundation, so you can pursue advanced roles in industry, business or government. You'll find our graduates at NASA's Goddard Space Flight Center and Fort Meade, a national platform for intelligence and cybersecurity. Current students can apply for paid positions at multiple research labs on campus. At Bowie State, you'll learn to solve real-world challenges.

Online degree option
What You'll Learn

Program Requirements

Admissions Requirements
The Master of Science in computer science program builds on fundamental computer science concepts. At Bowie State, you'll learn how to:
Research and develop new computer systems and software
Analyze and apply computer language theory
Design new algorithms to improve the ability of software systems and hardware components to work autonomously in real time
Take a deep dive into the worlds of virtual reality, artificial intelligence, robotics, data science or cybersecurity
Participate in cutting-edge research projects designed to solve current technological problems
You already have a solid understanding of computer systems, software and advanced algorithms. This program encourages you to expand that knowledge and apply it in the real world.
The Bowie State Advantage
We designed the computer science program for people like you, who thrive in dynamic, hands-on learning environments. You're looking for a program that fits your needs. That's why we offer:
Real-world experience: Work with world-class faculty and solve problems for high-profile organizations like the National Science Foundation and the U.S. Army Research Laboratory.
Two degree options: Earn your master's degree while working toward the doctoral degree. If you're accepted into the computer science graduate program, you have the option of earning the master's degree as you pursue the doctoral degree, if you have fulfilled all the master's degree requirements.
Access to top employers: BSU's unique location between Washington DC, Baltimore, MD and Annapolis, MD provides incredible career opportunities in technology and cybersecurity.
Alumni Spotlight: Sri Teja Bodempudi ('20)
Favorite Part of the Program: Computer science is comprised of a vast number of courses and each has its own advantages as an individual subject. The most interesting one for me is Virtual Reality. It's fascinating and gives you the ability to take your ideas and create your own virtual world. VR courses also teach you how to defend or create an organization's structure.
What Attracted You to Bowie State University: The different courses and professors teaching them. The faculty is intelligent and committed to their students. It gives you confidence. BSU also provides opportunities to work as a teaching or research assistant which gives a lot of scope into various subjects.
One Thing You Learned at BSU That Made a Difference: The knowledge I have gained. Bowie State has turned me into an achiever. I know which career path I want to pursue. I learn something new every day and love to share that knowledge.
Advice for Prospective Students: Focus on quality education, not just quantity. Attending Bowie State is the first step to creating your future and flying high.

Current Role: Student in Bowie State's Doctor of Science in computer science degree program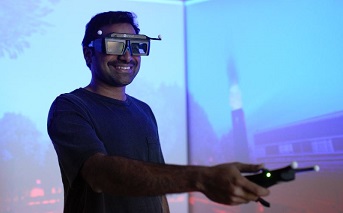 Our programs are designed to help students learn interactively. We hire students to work in our research labs where they learn to solve real-world problems.
- Dr. Sharad Sharma, Program Coordinator