Visual Communication & Digital Media Arts Major
Danielle Brown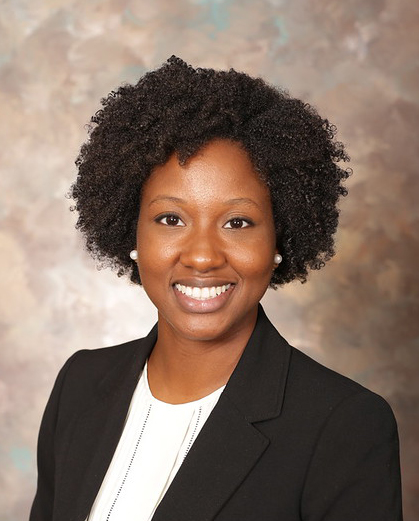 Areas of expertise and research: Fashion Design, Flat Pattern, CAD for Fashion, Fashion History, Sewing, Draping, Portfolio, Costume Design, Senior Thesis Exhibition. Other areas include apparel and design construction including pattern marking, grading, CAD, draping and sewing, internships, and senior thesis exhibition. Current research also includes global ethics and social responsibility concentrating on offshore production companies' rules and regulations governing manufacturing. In addition, she is researching and working closely with multiple international fashion schools to enhance the learning experience in the program.
Danielle Brown is an Assistant Professor of Fashion Design for the VCDMA program at Bowie State University. Her broad background in Fashion Design, Fashion Merchandising, Fashion Management, and Marketing brings over ten years of experience in the classroom. Global ethics and social responsibility concentrating on offshore production companies' rules and regulations governing manufacturing rank at the top of her research focus. When not molding the young minds of future haute couturiers, Brown is the founder and chief executive officer of Silk Iron, LLC - a Personal Styling Agency and charity. Her company excels at providing personal and commercial styling, while simultaneously giving back to the community through charitable events. She is currently spearheading the development of her own fashion line and exploring fashion photography within fashion advertisements.
In the past, Danielle Brown developed a summer fashion program that encouraged high school juniors and seniors to further their education. Through this program, she offered several scholarships which aided in increased enrollment and retention for undergraduate educational institutions. Danielle has proudly exposed students to the fashion industry by traveling with students both domestically and abroad to assist their transition from college graduation into the fashion industry. Her focus over the past ten years has been to support students' journeys every step of the way from high school, throughout college, and on to post-graduate careers.
Professor Brown is currently working with a number of international fashion schools and universities to enhance her students' learning experience by learning new ways of teaching and executing research. By working with these educational institutions, her students will have the opportunity to learn more about production and manufacturing on a global level, as well as domestically. Broadening educational horizons will bridge the learning gap that currently exists between countries. In the near future, students will have the opportunity to work on fashion projects together with international students, encouraging diversity and unity.
Sites: Silk Iron
Contact:
Office: FPAC RM 2126
Phone: (301) 860-3717
dbrown@bowiestate.edu
Follow us @vcdma | vcdma empowers