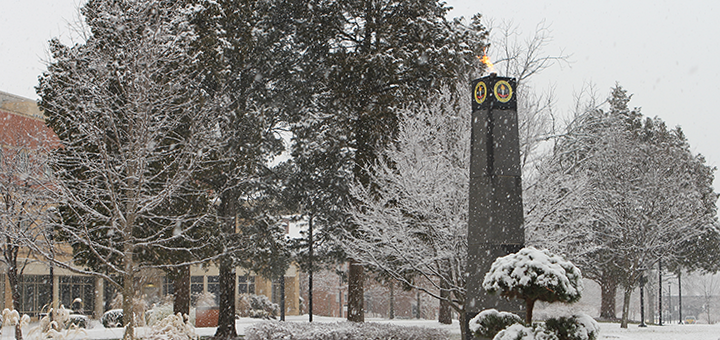 The Bowie State University Winter Session takes place January 3 - 20, 2023. All courses will be held online. Our winter session is open to undergraduate and graduate students (including non-BSU students) interested in taking courses to meet their goals.
This option is great for:
Students who need that additional class in order to make academic progress and to maintain their progress to their educational, personal and professional goals
Student athletes who need to maintain their eligibility
International students who need to complete their academic programs in a timely fashion
Course Offerings
A variety of classes will be offered, including those that fulfill general education requirements and graduate courses. The schedule for Winter 2023 can be found at the l ink below. Registration will open on November 14, 2022.
Bowie State Students
Current students can register via Bulldog Connection, when Winter 2023 registration opens io November 14, 2022.
Visiting Students
Students not enrolled at Bowie State must complete the BSU Non-Degree Application. Note: Non-degree applicants must complete the application and the residency form. A link for the residency form will appear in the box after the main part of the application has been comleted. Residency is used to detemine tuition. Bowie State University is a part of the University System of Maryland and is guided by the in-state/out-of-state tuition policies for students.