An Operation Navigation mentor poses in JEP
Benefits of Participating in Operation Navigation
Benefits of Participating in Operation Navigation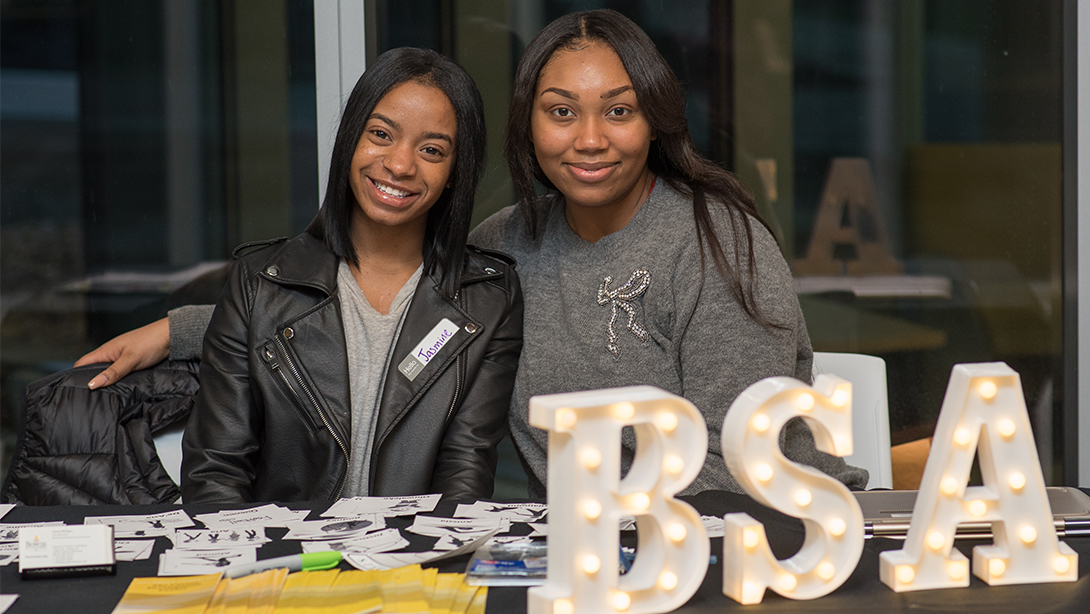 Being a Navigator is a rewarding experience. This opportunity cultivates a better sense of self and stronger leadership skills. Just as importantly, navigators have access to the following:
Professional development: learn both the intricacies of being a mentor and the habits of mind associated with professionalism;
leadership development: learn about and cultivate your strengths;
branded gear: show off with one-of-a-kind BSA swag;
a guaranteed invitation to an interview for Bulldog Scholars Academy: available to Navigators who meet minimum standards for employment.
early access to the Bulldog Scholars Academy employment application.
Scholars who participate in Operation Navigation have an advantage over their peers. Most freshmen are on their own to figure out how to access support services, when to apply for financial aid, the benefits of joining organizations, how to resolve conflicts with roommates, and much more. Navigators have experience in these areas and can offer guidance and support. Some of the many benefits of participating include:
receiving support from someone who successfully navigated the freshman year;
receiving referrals to support services and other campus resources;
networking with peers in similar majors;
being involved in a community dedicated to uplift;
receiving reminders about important dates and deadlines;
having someone to talk to who cares about your success.