Students and faculty build structures at open works
Studios
Spring 2023 Studios
The Shop: Educating Black Men from the Community to the Classroom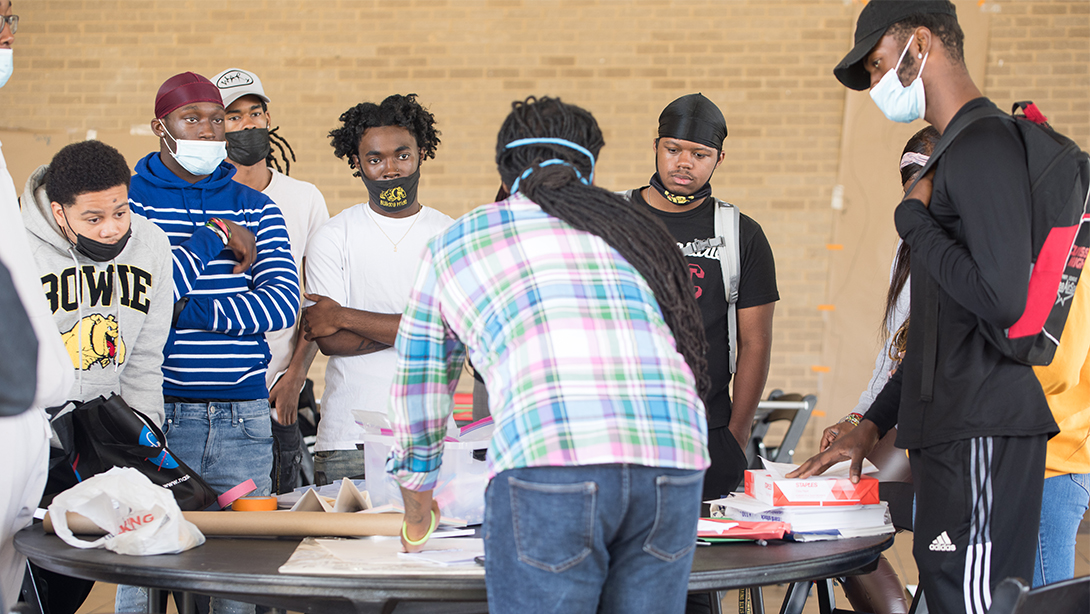 This Studio will focus on what it means to be an educated Black man. We will begin by exploring the complex and rich spaces where Black male identities are formed and then consider how to create legacies for future generations. We will visit formal and informal education settings--from the barbershop to the classroom--and explore the many ways that men can use their voices to educate other young Black men.
To participate in this Studio, you must register for Scholars Studio's COMM 101 and EDUC 101 courses. Our Academic Counselor will help you adjust your schedule and determine if these courses fit in your academic plan.
While we welcome education majors, this Studio is designed to introduce students in other majors to education. We will explore the varied spaces where teaching takes place, from the traditional classroom, to podcasts/social media, and the corporate environment where leaders at all levels must think about how to educate their workforce and clients.