How to Respond to Your Aid Offer
Accept/Decline Aid Award
Students are required to log into their Bulldog Connection account and accept/decline their aid offer.
How to Accept or Decline Your Financial Aid
1. From the Bowie State University home page, click Bulldog Connection, top right.



2. To access Bulldog Connection, click the yellow "Log in to Bulldog Connection" button.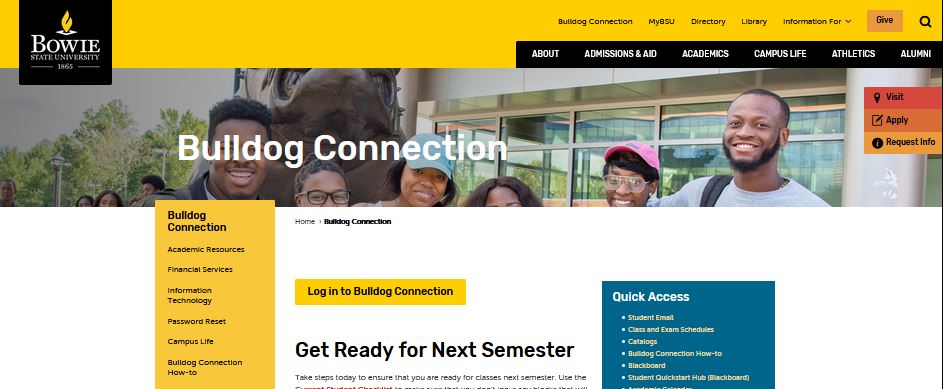 3. Once logged in to Bulldog Connection, the home page will appear and you will need to scroll down to click on financial aid (highlighted below).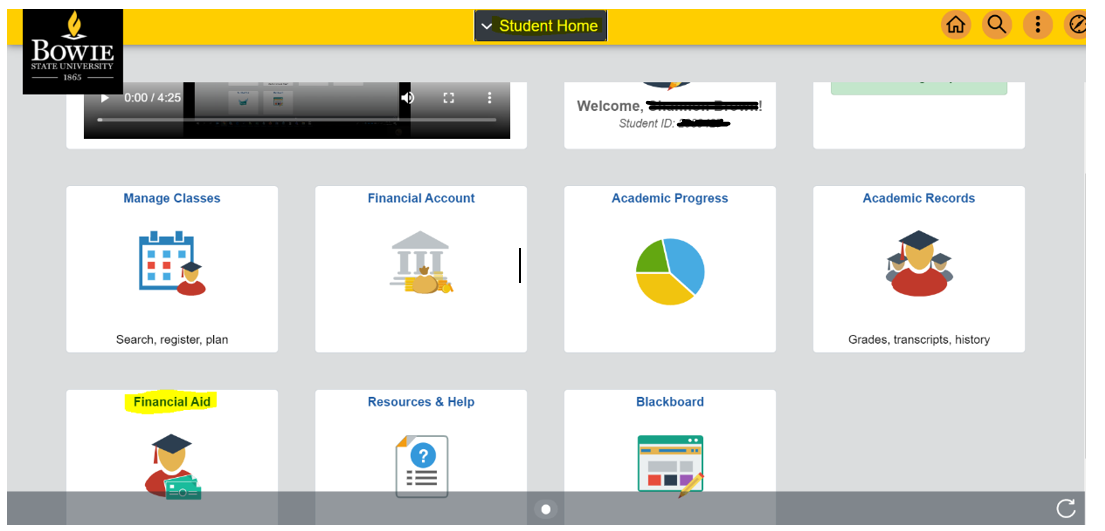 4. In the upper left side of your screen, click on accept/decline awards (see below).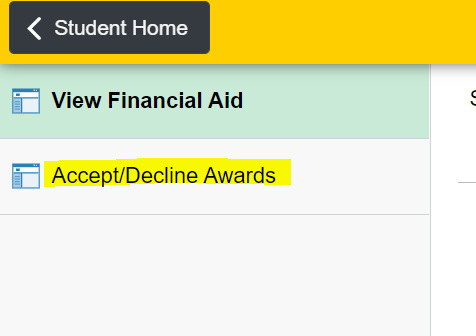 5. Click on the aid year you would like to review. Choose "2021" to view your Fall 2020 thru Spring 2021 award package (see below).


6. When awarded your financial aid award package, it will be listed on this page. Grants and scholarship are automatically accepted and will appear gray. All students are awarded as full time enrollment for each semester, and if the student wishes not to be full time, their aid will be adjusted after the add/drop period of each semester, or the student can notify the Financial Aid Office. Loans will be available for you to accept or decline, by first clicking the box to accept, selecting next to loan you wish to accept or decline and click submit. If you wish not to select the full amount, you may enter a lower amount in the box. However, be mindful that any amount you enter will be split half towards the Fall semester, and half towards the Spring, if you are a full year student (example below).


7. If you chose to accept you loans, please navigate to www.studentaid.gov to complete Master Promissory Note and Loan Entrance Counseling.