Bowie State University offers seamless transfer equivalencies for students coming from other University System of Maryland colleges and has articulations agreements with several Maryland community colleges. It also offers broad academic opportunities and a nurturing environment for students seeking a different four-year campus experience. BSU is an excellent choice for students who have a two-year associate's degree and are looking to take their education to the next level.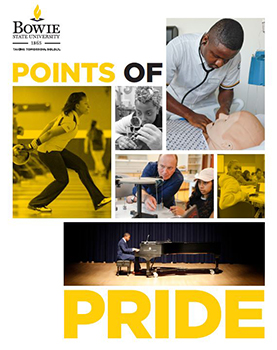 Inside BSU
Bowie State is making bold moves to provide quality, affordable higher education. Learn more about what makes BSU great.
Schedule a Virtual Information Session Explore Our Programs
Requirements

Application Process

Priority Deadlines
Transfer students who present a minimum of 24 transferable credits at the time of application and a cumulative grade point average of at least 2.0 (a C average) may be considered for admission. Students' overall grade point average and the trend of the most recent grades will be considered. Students can transfer a maximum of 70 credits from a two-year college or up to 90 credits from a four-year college but only a total of 90 credit hours.